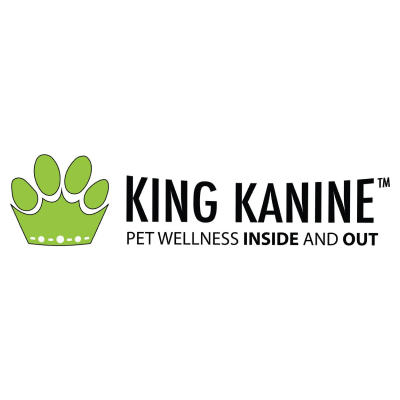 King Kanine Shipping Terms:
Free standard shipping via USPS for first orders over $100
King Kanine Review
Founded in 2015, King Kanine emerged with a core vision to promote pet wellness inside and out. Based in Florida, this brand has swiftly grown into a dominant name in the pet care industry, particularly in the realm of CBD-infused products for pets. The brand prides itself on transparency and quality, which is why all its products undergo rigorous lab testing, ensuring optimal efficacy and safety.
The brand's integrity shines through its sourcing methods. King Kanine sources its raw materials with utmost care, making certain that the cannabis utilized is of premium quality. Though primarily a pet wellness brand, the dedication they show towards maintaining the purity and effectiveness of their products is commendable. They are transparent about where their cannabis is grown, which is primarily in U.S. regions known for their rich agricultural history and standards.
While the exact number of cannabis strains King Kanine employs in its formulations remains proprietary, what's evident is their drive towards innovation. The brand consistently invests in advanced extraction technology, ensuring the purest CBD for pets.
Deeply committed to community and global well-being, King Kanine participates in charitable events and movements. They've been known to support animal welfare causes, displaying an unwavering commitment to the well-being of all creatures.
Earning accolades for their unparalleled commitment to quality, King Kanine has been graced with several awards throughout its operational years. Their commitment doesn't stop there; they are also on a journey towards sustainability. Adopting eco-friendly measures, King Kanine ensures that its growing facilities have a minimal ecological footprint. Moreover, their certifications, which adhere to strict quality standards, vouch for their premium products.
In essence, King Kanine is not just a brand; it's a movement towards holistic pet wellness. Their progressive approach, combined with an unwavering commitment to quality and community, sets them apart in a league of their own.
Askgrowers Picks
75mg CBD Oil for Dogs Small Dog and Cat Formula 20lbs or less
TypeFull Spectrum
UsagefilterRelaxation, For Cats, For Dogs
Cbd2.5 mg
Thc< 0.3%
FlavourNatural
Price $29.99 $39.99
View on Official Website
King Kalm CBD Mange Mite Treatment for Dogs and Cats
TypeBroad Spectrum
UsagefilterPain Relief, For Cats, For Dogs
Cbd30 mg
Thc0%
FlavourNatural
Price $19.99 $24.99
View on Official Website