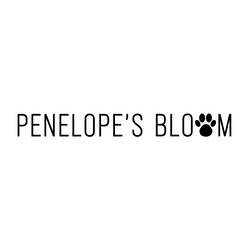 Penelope's Bloom is a company specializing in pet health. It's a California-based business founded in 2020. The brand is known for premium-quality, organic, full-spectrum CBD products containing 10mg to 1,000mg of pure, organic CBD extracted from hemp using the safe and sustainable CO2 method. Hemp used in Penelope's Bloom products is grown on sustainable Kentucky farms, free from pesticides and GMOs. All items are organic, cruelty-free, vegan, and human-grade. No artificial colorings and flavorings are added to prevent allergies or side effects.
The product range spans tinctures, topicals, and pet chews/treats with proprietary calming and healing formulas. The brand takes proper care of ingredients' safety and purity, so it includes easily digestible MCT oil to ensure optimal CBD bioavailability. All items are subjected to third-party lab testing, with results published on the manufacturer's website for a careful, unbiased review before purchase. The company has nationwide delivery across the USA and has recently expanded its reach to Canadian clients.
The brand offers free shipping for orders over $50 and covers all products with a money-back guarantee. Customers get discounts and special deals via coupons and during sales; permanent discounts are also available for military veterans.