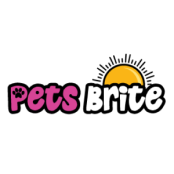 HQ Location
Oldsmar, Florida
About Pets Brite
Pets Brite is one of a few CBD brands created by Specialty Wholesale Distribution (SW Distro), a reputable wholesale manufacturer and distributor. Just like other brands by SW Distro, this one is manufactured in-house.
One thing that distinguishes Pets Brite from other CBD companies is that it offers products meant exclusively for pets. Currently, there are only two products in the brand's line:
Oil for Dogs - This is a zero-THC and gluten-free CBD oil developed by CBD experts and dog lovers for maximum health benefits for dogs. The oil is available in 500mg or 1,000mg CBD in 30ML. And it's also available in three different flavors - bacon, chicken, and peanut butter.
Dog Paw Balm - The second product is a special balm for dogs' paws and snouts to provide protection and relief. This item is also free of THC, chemicals, or any other unwanted substances.
According to the manufacturer, all products presented by Pets Brite are created using organic growing and extraction techniques. The goods don't contain gluten, chemicals, THC, or other elements that might harm dogs, so they are 100% secure. On top of that, every item is lab-tested and consumers can check out reports on the company's site.
All Pets Brite products can be purchased at the CW Distro website.