About Proof
Proof company are passionate cannabis cultivators and extractors located in the state of California. The business is family owned and founded by a husband-wife duo. The goal of the company was to produce the highest quality cannabis and offer them at affordable prices so that those in need of these plant compounds can benefit from them. The brand follows strict values and is on a mission to spread the beauty of cannabis in everyday life. The team collaborates with the local farmers for the cultivation of the freshly sourced, sun-grown cannabis strains and ingredients used in the products. Proof markets and delivers their products across the state, covering the areas of Northern, Central and Southern California. The proof brand is committed in its mission to establish a cannabis business that uplifts the lives of those around them.
Why Choose Proof
Wide range of products: Proof is one of the leading companies that have come up with new ideas of infusing the benefits of cannabis in our lives. The range of products that Proof offers in the market includes skincare, capsules, tinctures, oil extracts, dosages, capsules, creams, serums, topicals, and more. They blend cannabis with other nutrient-rich plant-based ingredients like that of grapefruit, rosehip, jojoba, frankincense, geranium, and other botanical extracts for healthy skin and body.
Excellent care: Proof cannabis brand takes all-round care of their customers. Everything is thoroughly researched, tested and tried to ensure safe consumption and use of the cannabis products. They don't skimp on the quality of the ingredients or the finished end product.
Serves a diverse client base: Proof company takes pride in serving some of the largest and extensive client base in the industry. They create products for people from diverse backgrounds, ethnicities, genders, and across all age groups.
Expertise in the field: Proof team members are all experts with several years of experience in handling cannabis strains, extraction and the use of the right ingredient blends.
---
Featured in: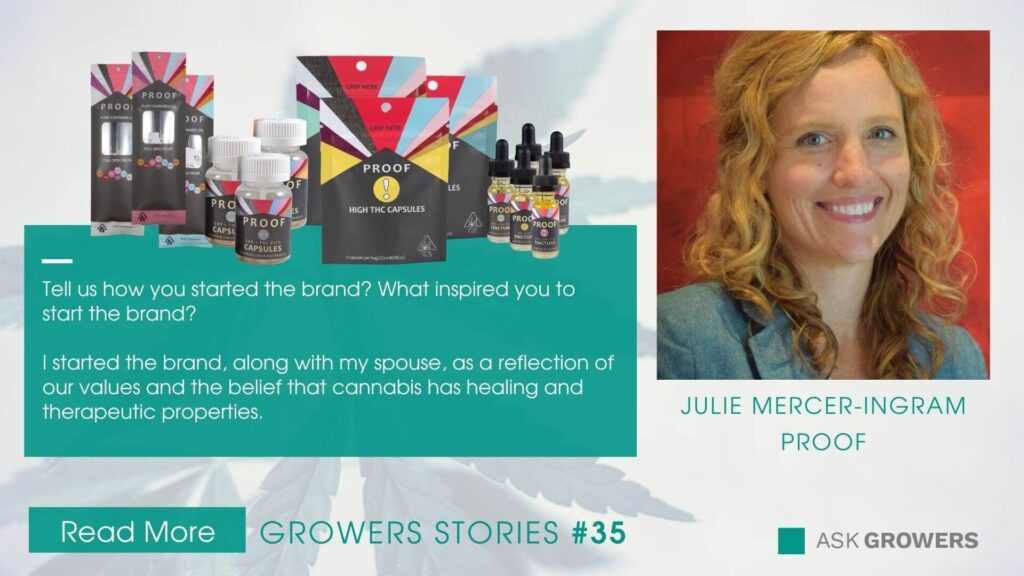 Read more
Back on top