Receptra Shipping Terms:
FREE SHIPPING on orders over $75! Shipping can take 7-10 days.
HQ Location
Centennial, Colorado
Management
Russell Scott IV, Co-Founder
About Receptra
Receptra is a reputable hemp oil and CBD company operating in the Active Lifestyle, Health & Wellness, and Pet sectors. The brand was founded in 2015 in Centennial, Colorado. The company believes that its full-spectrum hemp oil CBD products can change people's lives and, thus, the primary mission of Receptra is to change as many lives as possible.
The brand's product line includes a wide range of products, including CBD oils, capsules, gummies, tinctures, and products for pets. All items are made using organic hemp grown from family farms in Colorado. The brand uses advanced extraction methods for maximum wellness benefits, including the retention of full-spectrum cannabinoids and beta-caryophyllene.
Receptra's products have a variety of applications. According to the company, its health and wellness customers leverage their products to improve their quality of life and well-being. Professional and amateur athletes use it to deal with pains and aches that result from their active lifestyles. And pet customers are highlighting the positive changes in pet activity and attitude thanks to Receptra. Apart from this, the brand's goods are said to assist with relaxation, stress, sleep, and many other concerns.
To confirm the top quality, all goods are tested in third-party labs. The certificates of analysis are available on the company's site, so you can check them out before placing an order.
Everyone interested in Receptra's goods can purchase them on the company's site. The website features a great rewards program that lets customers receive the best deals and special offers on their favorite products. On top of that, there is an affiliate program and a special veterans program that appreciates military service with a 50% discount, bonuses, and freebies. Shipping is done across the US and is free for all orders of $75 and higher.
Askgrowers Picks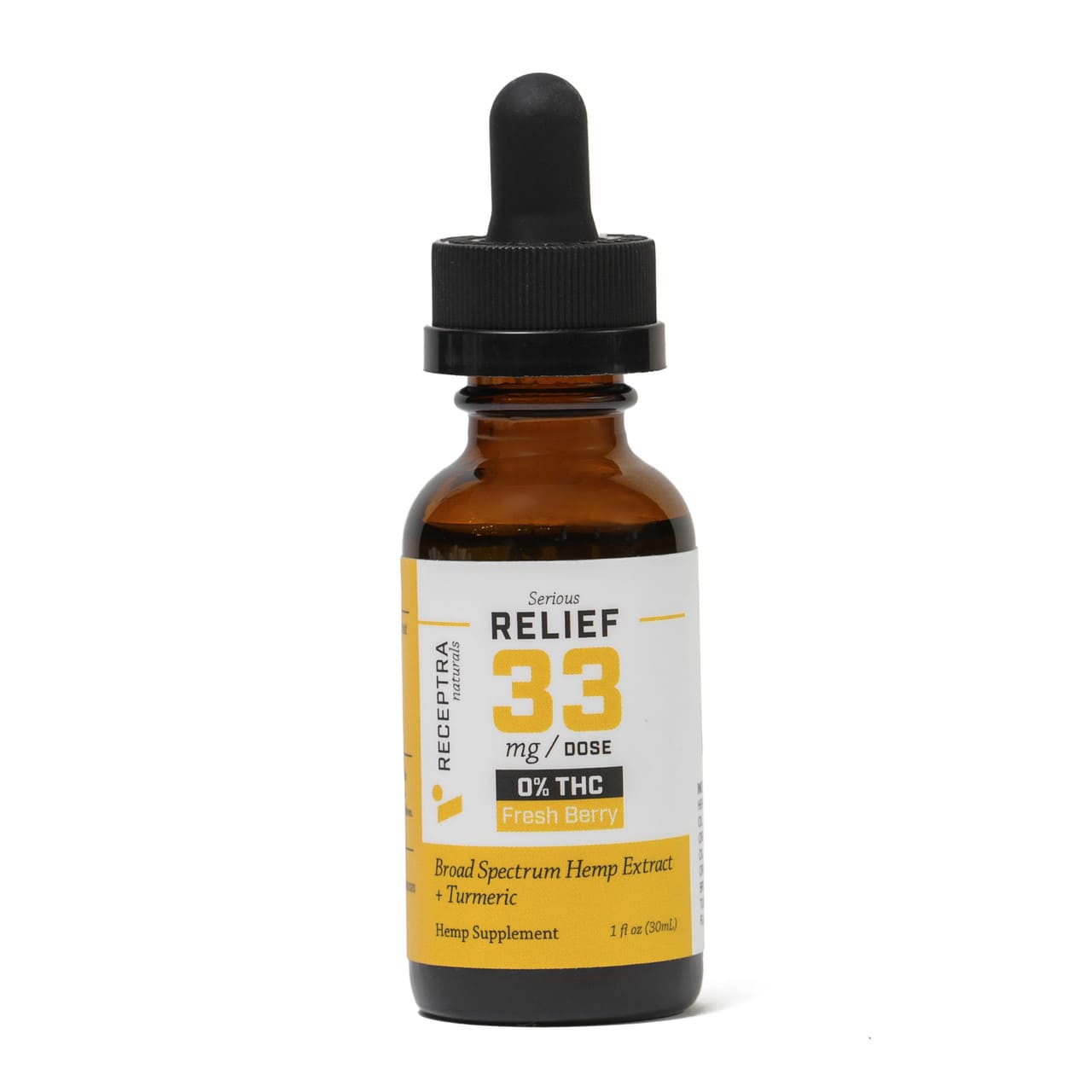 Serious Relief + Turmeric 0% THC Tincture 33mg/dose
TypeBroad Spectrum
UsagefilterPain Relief
Cbd30
Thc0%
FlavourFresh Berry
Price $64.99 $84.99
View on Official Website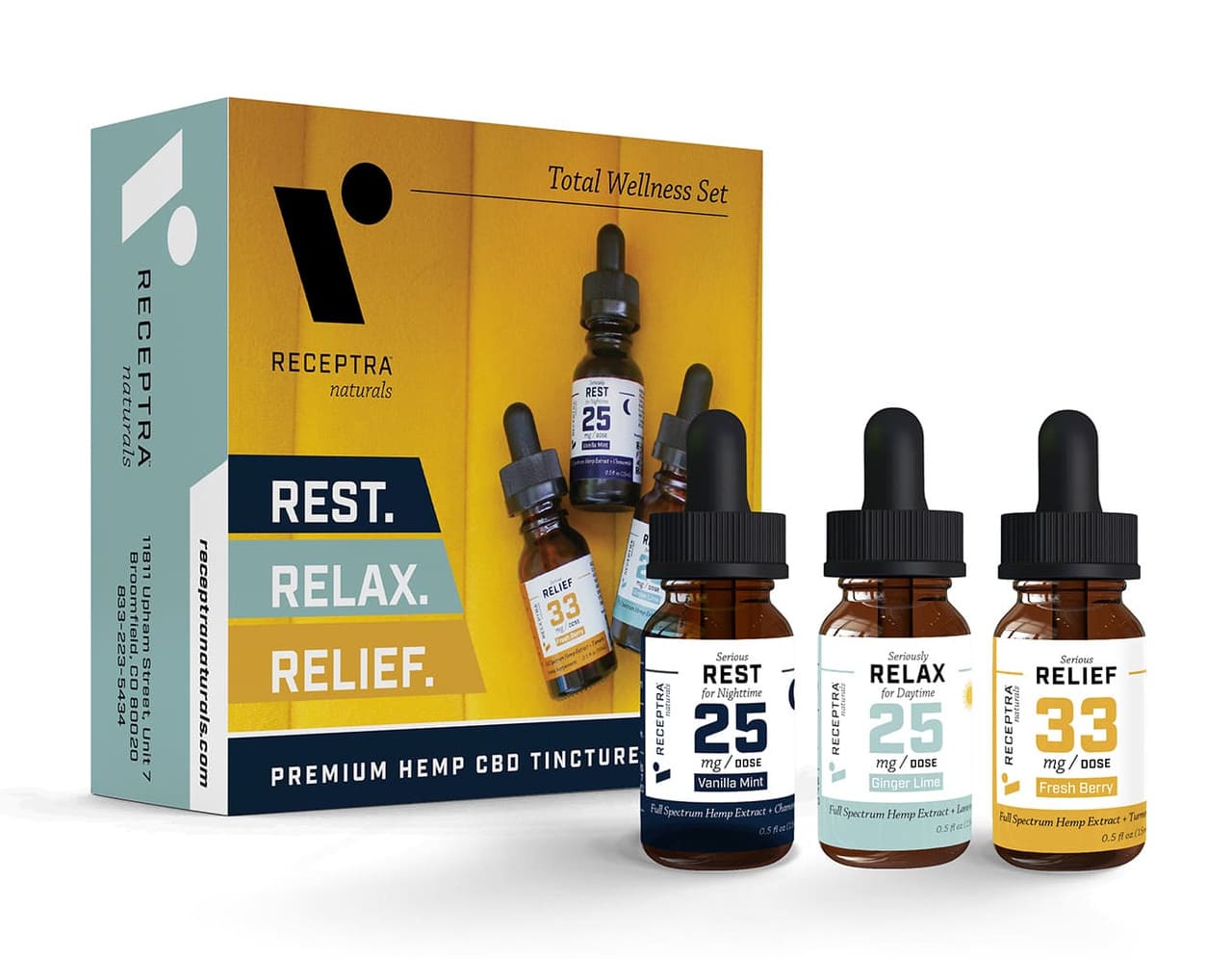 Total Wellness Boxed Set
TypeCBD
UsagefilterBundel, Pain Relief, Relaxation, Better Sleep
Cbd25 mg, 33 mg
Thc0%
FlavourVanilla Peppermint, Ginger Lime, Fresh Berry
Price $99.99
View on Official Website