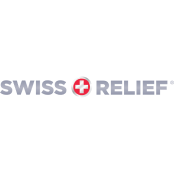 Swiss Relief Swiss Relief:
Free shipping on all orders over $99
Available In
USA,
Other Countries
HQ Location
Boca Raton, Florida
About Swiss Relief
Swiss Relief is a CBD brand founded in 2015. The company is based in Boca Raton, Florida. According to the brand itself, the core aim behind Swiss relief is to bring better living and relief, powered by CBD. The company is based on the philosophy of wellness, transparency, efficacy, and quality.
The products offered by Swiss Relief include CBD tinctures, gummies, gel caps, and salves. The brand claims that it only uses sustainable farming methods. Therefore, all of their products are organic and non-GMO (where possible). Also, the CBD extract used by this company is derived exclusively from a single cultivar of Cannabis Sativa L., which is processed from seed to the end product with a chain of custody to secure its quality and purity.
Swiss Relief pays special attention to the testing of its goods. All products are delivered to third-party labs for scanning before they get on the shelves. This way, the company ensures that buyers receive in the bottle exactly what is stated on the label. You can find all lab reports on the brand's site.
Everyone interested in purchasing Swiss Relief products can do it on the company's website. If you sign up for the newsletter, you will receive a 20% discount for the first order made on the website. Also, there is a referral program and a subscribe and save option that helps customers get Swiss Relief products at the best price. And there is also a 35% discount for military and first responders.
For those who prefer shopping offline, this brand is offered in dozens of retail locations across the US and a few locations in Columbia and Great Britain. You can check a store locator for more info.