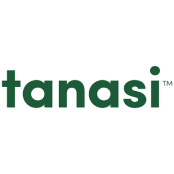 Tanasi Shipping Terms:
Free Shipping On All Orders! Tanasi brand use third party shippers (ie; FedEx, UPS, USPS, etc.).
HQ Location
Murfreesboro, Tennessee
About Tanasi
Tanasi is a subsidiary CBD brand of GreenWay Herbal Products, LLC. The product line was launched in 2019. In 2016, the brand's founders partnered with Middle Tennessee State University (MTSU) and the Tennessee Center for Botanical Medicine Research (TCBMR). Their mission was to boost the health of people and the planet through natural botanical science and plant cultivation.
The company has invested $2.8 million in research and development to craft a unique, patent-pending formula for its product, and 5% of sales still go to MTSU and TCBMR for ongoing studies. Tanasi found the right ratio of cannabidiol (CBD) and cannabidiol-acid (CBDa) which is a 2x more effective combination than CBD alone. Thus, all their products are based on the CBD+CBDa formula.
The products offered by the brand include gummies, softgels, tinctures, topicals, and drink concentrates. According to Tanasi, all items in its line are aimed to deliver three primary benefits - relaxation, relief, and rest.
The full Tanasi product line can be purchased on the brand's site. For newcomers, there is a possibility to sign up and get a one-time 15% discount. On top of that, there is a great rewards program that awards customers with points for their orders, which can be redeemed for future discounts. When you start shopping, you will also be able to find a detailed certificate of analysis at the bottom of every product page. According to the company, all Tanasi goods are carefully tested and the brand prefers to remain transparent.