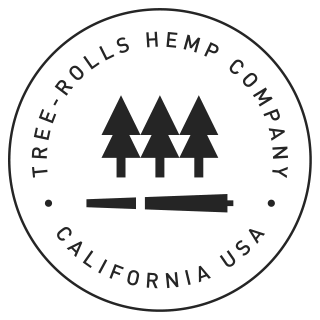 Tree Rolls Shipping Terms:
Free Shipping on orders over $50
Tree Rolls Review
Tree Rolls is a premium-level CBD manufacturing brand headquartered in San Diego, California. The company specializes in pre-roll production. It's distinguished by proprietary technology that utilizes slow-cured, organically grown hemp flowers to manufacture its pre-rolls.
The company is also unique in terms of its sustainable environmental position, allocating money earned from pre-roll sales to planting trees together with the Trees.org project. Every pack of pre-rolls a client buys from Tree Rolls gets one tree planted. Tree Rolls is also a holder of the Clio Cannabis Award of 2020. The company has dozens of offline dispensaries across the USA and also provides opportunities for online shopping.
The company's broad product range covers CBD pre-rolls, Delta-9 gummies, HHC flowers, apparel, and lifestyle and gift products (lighters, water bottles, and soy candles). CBD pre-rolls are available in six flavors: aspen (citrus fresh), palm (tropical sweet), sequoia (earthy pine), lavender, peppermint, and rose petal (hemp blends). HHC flower rolls are available in five strains: Guava Kush, Maui Waui, Purple Haze, Skittlez, and Sour Mimosa. All products comply with the US farm Bill and contain less than 0.3% THC; lab tests (DEA certificate) for every item are available on the producer's official website.