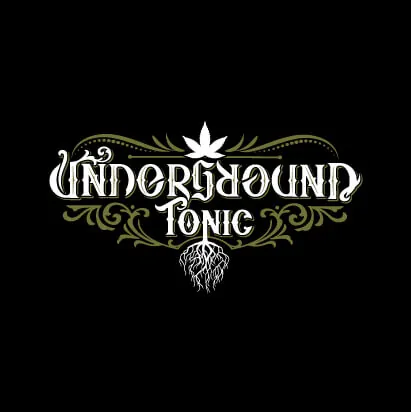 HQ Location
Blanchard, Oklahoma
About Underground Tonic LLC
Underground Tonic LLC is an Oklahoma based CBD company that offers pharmaceutical grade, Full Spectrum Phytocannabinoids hemp CBD oil products. The company uses organically grown hemp from Colorado, producing gluten-free and non-GMO plants. The plants are grown outside which ensures their quality. Underground Tonic uses Nano-technology that eliminates all traces of THC in the hemp. As stated on their website, the brand's main production facility is cGMP certified. In addition to producing CBD products, Underground Tonic is committed to educating people on the use and benefits of CBD. The company also ensures that all its products undergo third-party lab testing for potency, purity, and quality. The lab results are displayed on their Lab Results page. The company also offers a 30- day money-back guarantee. Underground Tonic offers free delivery on all its products within the USA.
Underground Tonic LLC Mission
Underground Tonic LLC was started with a mission of providing users the best quality grade hemp CBD oil products. They have also stepped in to offer information about CBD and its benefits.
Why Choose Underground Tonic LLC
THC-Free Products: Underground Tonic uses advanced Nanotechnology that has a high absorption rate and bio-availability to ensure that all their products are THC-Free.
Organic USA Grown Hemp: The brand uses hemp plants that are grown outdoors in Colorado ensuring high-quality CBD
products.
Gluten-Free and Non-GMO: The brand uses hemp that has been organically grown and ensures that all its products are gluten-free and not genetically modified.
Third-Party Lab Testing: Each batch of their products is tested to ensure that it is of the highest quality possible void of pesticides, metals, or THC.
30-Days Money Back Guarantee: If you are not satisfied with their products, you can always ask for a refund within 30 days of purchase.