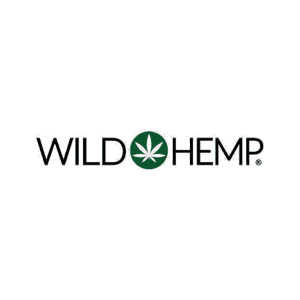 Wild Hemp Review
Founded in 2014 and headquartered in Denver, Colorado, Wild Hemp has positioned itself as a frontrunner in the ever-expanding cannabis industry. With a focus on quality and sustainability, the brand sources its raw cannabis material from organic farms located in the pristine valleys of Colorado. Every batch undergoes rigorous third-party lab testing, ensuring that consumers get the purest products possible.
Wild Hemp employs state-of-the-art CO2 extraction technology, which not only retains the potency of the plant but also aligns with the brand's mission of environmental stewardship. Furthermore, the brand boasts an extensive portfolio, offering a variety of cannabis strains, each carefully selected for its unique set of characteristics, be it therapeutic or recreational.
Going beyond the commerce, Wild Hemp has a proactive participation in charity events and social movements. They have donated a percentage of their profits to mental health organizations and are a vocal supporter of the decriminalization of cannabis at the federal level. Their commitment to excellence has been recognized in the industry, earning them multiple awards, including the "Best Sustainable Brand" in 2020.
As a certified B-Corp, Wild Hemp ensures all its operations adhere to the highest ethical standards, including the size and sustainability of their growing facilities. Their farms are designed to be energy-efficient, employing solar panels and rainwater harvesting systems, thereby reducing the carbon footprint.
Discount programs are another highlight of the brand. Veterans, senior citizens, and students can benefit from special discounts, making Wild Hemp products accessible to a wider range of people.
In essence, Wild Hemp's mission is to bring high-quality, eco-friendly cannabis products to the market, while championing social causes and setting the gold standard in cannabis quality and ethics.