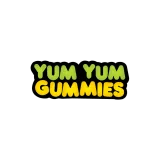 Yum Yum Gummies Shipping Terms:
Free delivery with your purchase of $10 or more. Under $10 - $2
Yum Yum Gummies Review
Founded in the early 2010s, Yum Yum Gummies has quickly made its mark as one of the top brands in the cannabis edibles industry. Headquartered in sunny California, the heartland of the modern cannabis movement, the brand boasts an impeccable reputation built on trust and transparency.
At the core of Yum Yum's commitment to quality is its rigorous lab testing. Every batch of their gummies undergoes extensive testing to ensure potency, purity, and safety, setting the standard in the industry. The raw material, primarily the cannabis, is sourced from their vast farms in Northern California. These farms are a testament to Yum Yum's dedication to quality – here, a variety of over 20 different cannabis strains are grown, each tailored to provide a unique experience for the consumer.
Technologically, Yum Yum stands out with its state-of-the-art extraction technology. This ensures that the essential cannabinoids, terpenes, and flavonoids are retained, delivering a product that's both effective and flavorful.
The brand's mission isn't just about selling gummies; it's about promoting holistic well-being. Yum Yum passionately believes in the therapeutic potential of cannabis and seeks to make it accessible to all.
Their commitment to the community is evident in their charity drives and active participation in various social movements. They've consistently supported initiatives related to cannabis legalization and research.
On the sustainability front, Yum Yum Gummies is a trailblazer. Their eco-friendly approach is seen in every facet of their operation – from their biodegradable packaging to their organic farming practices. Their growing facility, one of the largest in the state, is powered by renewable energy sources, further minimizing their carbon footprint.
Several awards adorn the Yum Yum trophy cabinet, a testament to their excellence. Additionally, the brand is proudly certified by multiple third-party organizations, ensuring consumers that they're getting nothing but the best.
Whether you're after discounts (they offer some of the most generous in the market) or just pure, quality cannabis edibles, Yum Yum Gummies is a brand that consistently delivers.
Askgrowers Picks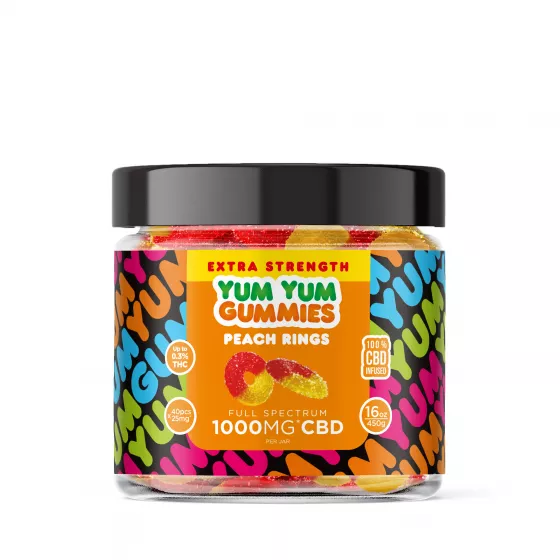 CBD Full Spectrum Extra Strength Peach Rings - 1000MG
TypeFull Spectrum
UsagefilterRelaxation
Cbd25 mg per gummy
Thc0.075 mg per gummy
FlavourNatural
Price $40.49 $44.99
View on Official Website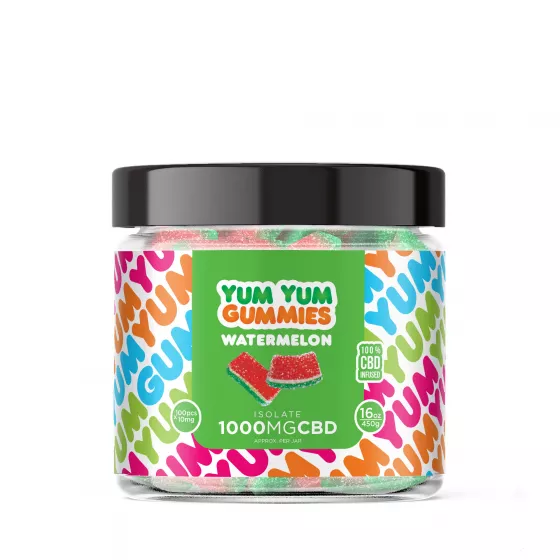 CBD Isolate Watermelon - 1000MG
TypeFull Spectrum
UsagefilterAnti-Stress
Cbd1000 mg
Thc0%
FlavourNatural
Price $40.49 $44.99
View on Official Website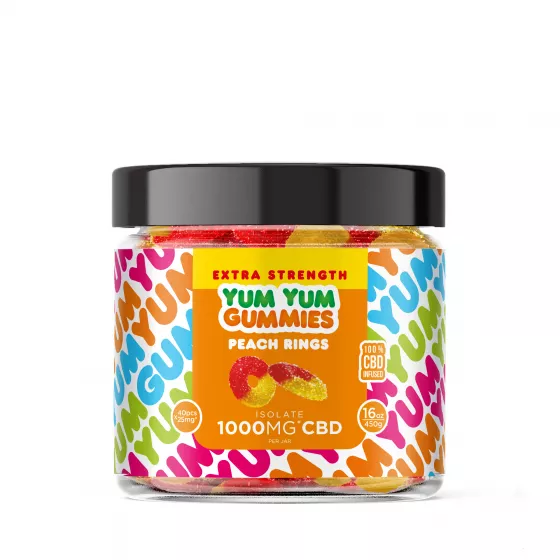 CBD Isolate Extra Strength Peach Rings - 1000MG
TypeCBD
Cbd25 mg per gummy
Thc0%
FlavourNatural
Price $29.99
View on Official Website