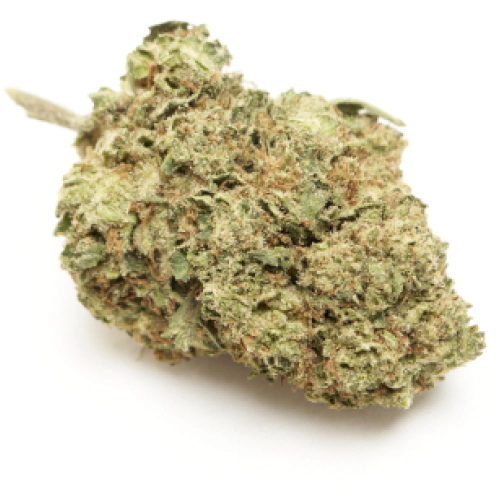 Stock photo similar to Hoarfrost Strain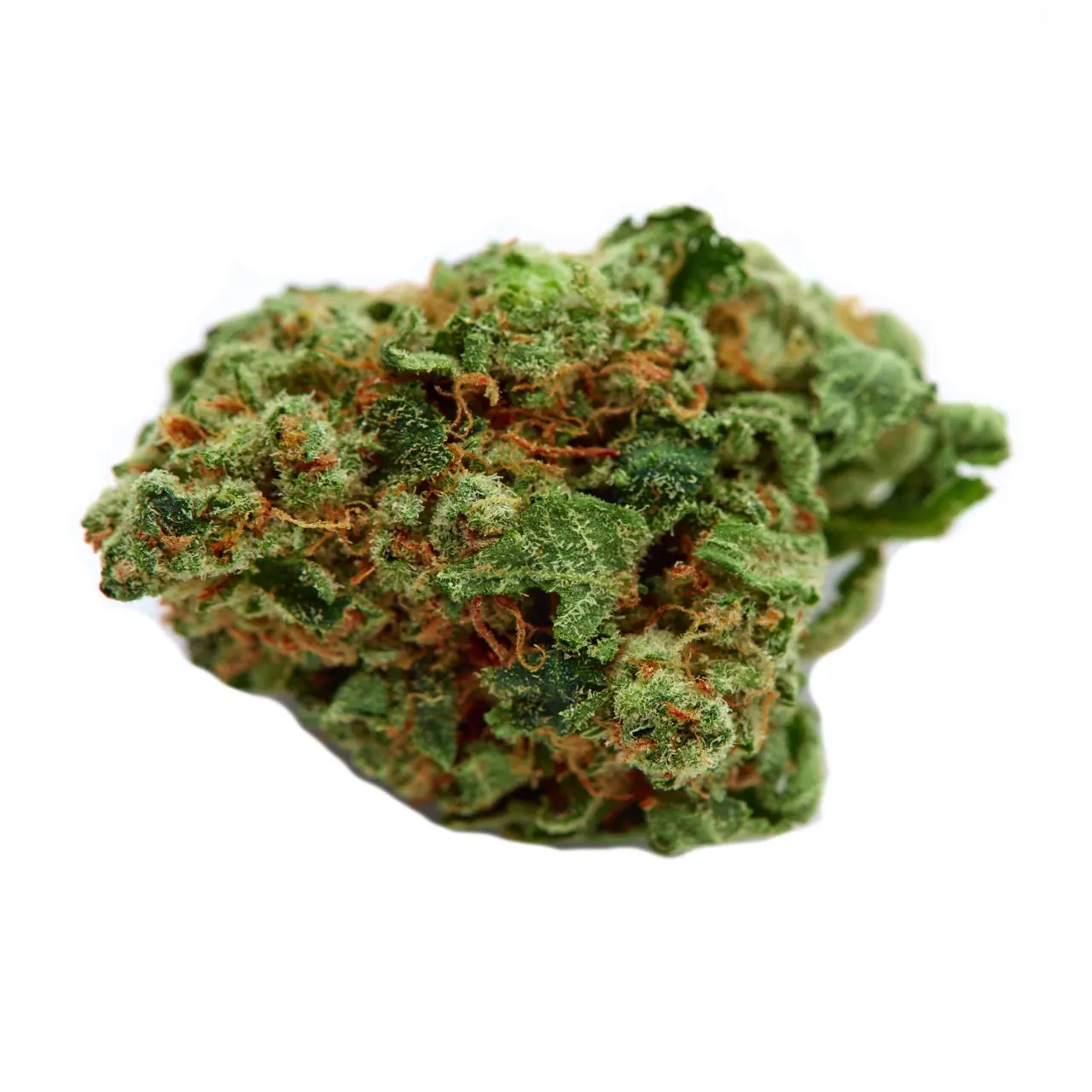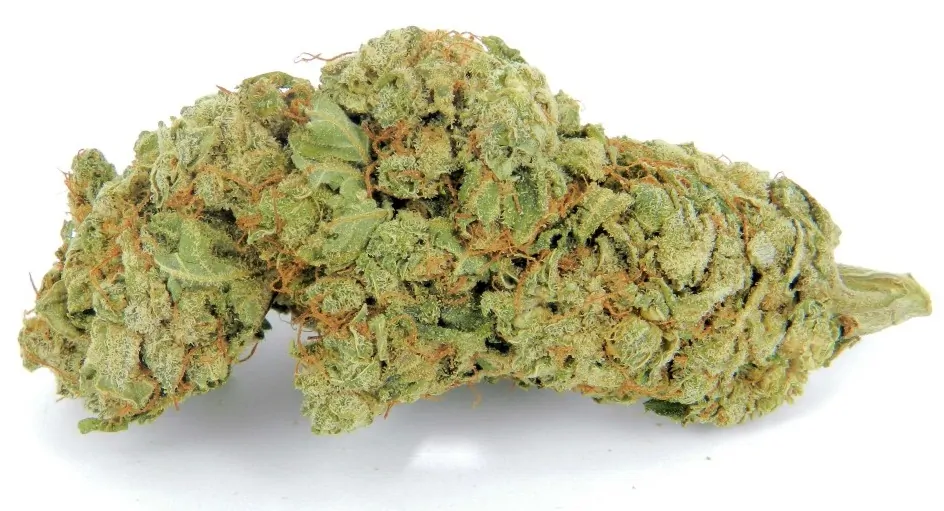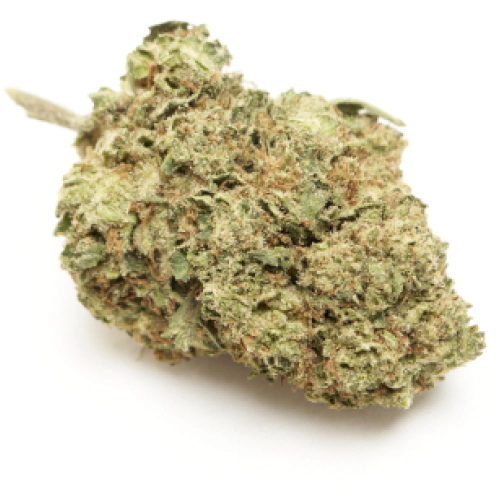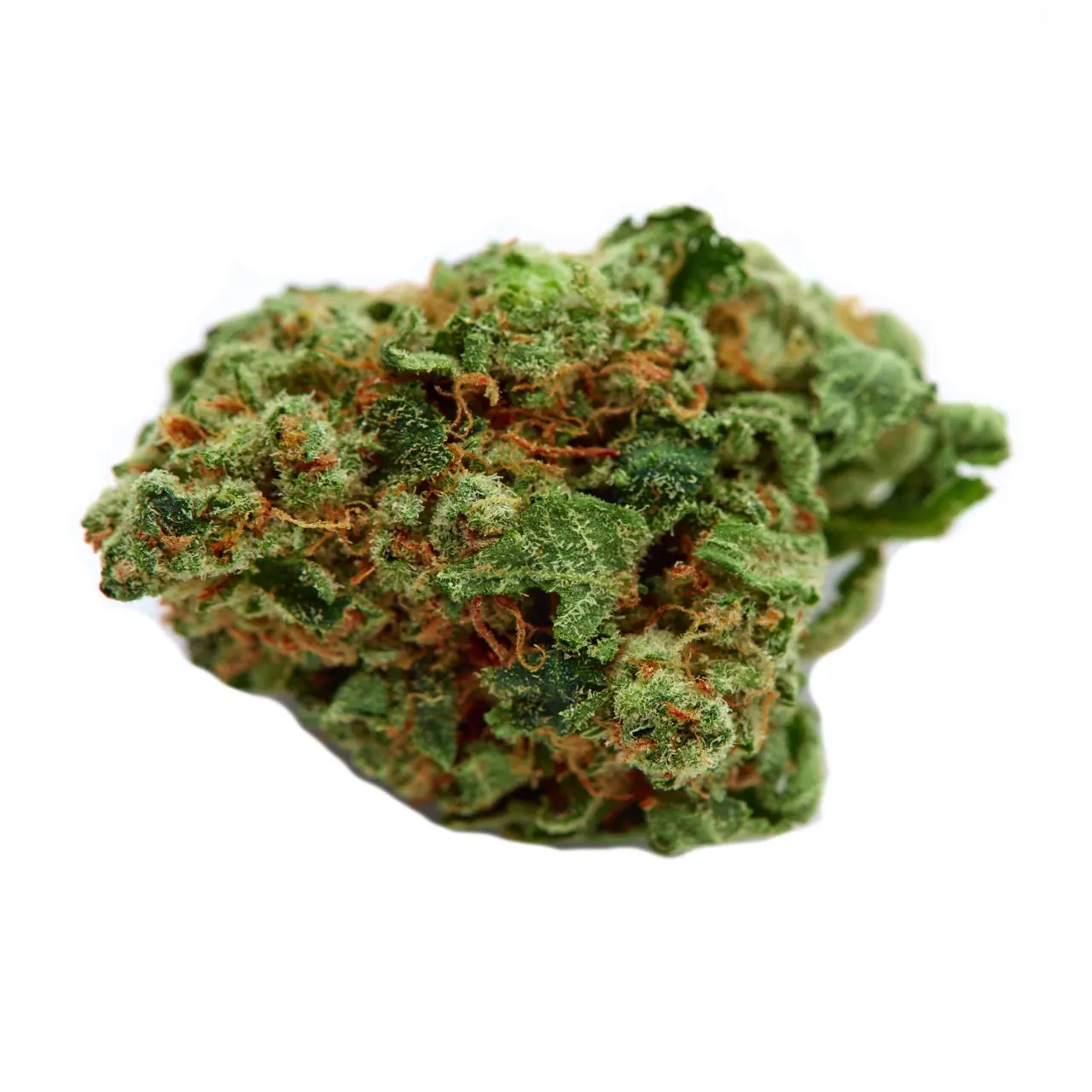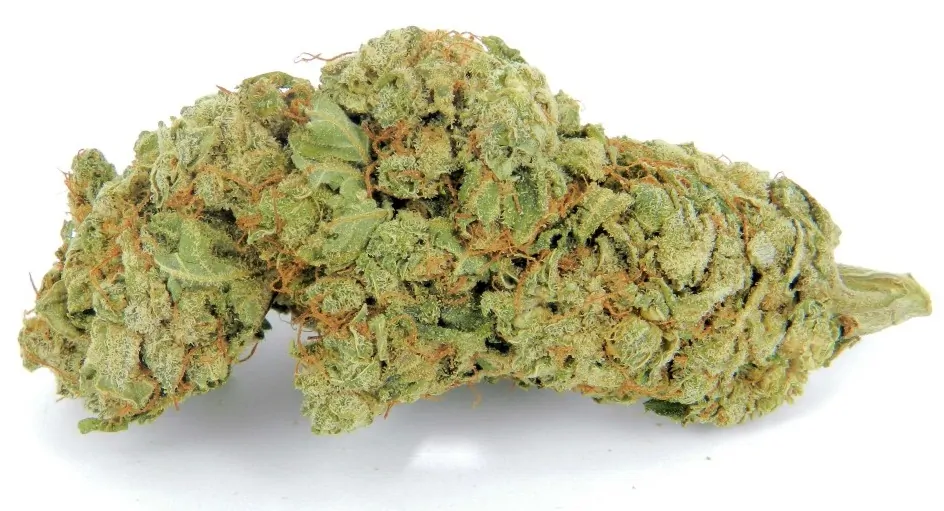 Hoarfrost
Cannabinoid THC Dominant
THC 17 - 20.67%
CBD 0.3 - 0.85%
Effect Euphoric
Side Effect Headache
Flavor Citrus
Hoarfrost Strain Review
CBD
0%
0.4%
0.8%
1.2%
1.6%
2%
Those who don't know about the strain get confused by its name. AccuWeather has a nice definition on hoar frost as a weather phenomenon: "it's that fuzzy ice that forms on the windshield and damages tender flowers and vegetables during the spring and fall."
But when we talk about the Hoarfrost marijuana strain, we're not talking about a phenomenon that we don't like. Actually, there's tons of stuff to LOVE about the strain. It's uplifting, and it provokes a calm feeling of happiness that's perfect for social and artistic situations.
Where does the name come from? Hoarfrost's buds are often described as "frosty." Each leaf is covered in trichomes that look like white crystals. They even glitter when you look closely and carefully enough.
What's The THC / CBD Ratio In Hoarfrost?
This is a hybrid strain. Sativa dominates with 60%, but 40% of Indica is there to balance out the euphoric effects.
Hoarfrost has a relatively high THC level of 20%. The CBD level is very low (around 1%).
What's The History Of Hoarfrost Strain?
How was it developed?
Cabin Fever Seed Breeders developed the strain. It's a common project of three independent breeders focused on developing both medicinal and recreational strains.
The breeder created a hybrid between two frosty strains: White Fire and White Forest. The goal was to create a bud with a substantial trichome production.
The lineage of Hoarfrost
White Fire, one of Hoarfrost's parents, was developed by OG Raskal Genetics. It's a Sativa-dominant strain that originates from The White and Fire Kush.
White Forest is a hybrid strain developed by Cabin Fever Seed Breeders. It has the perfect balance between Sativa and Indica, so its touch of Indica calms down White Fire's euphoria-inducing properties. White Forest originates from White and Forest Fire OG.
What Effects Does Hoarfrost Have?
The Hoarfrost strain has a euphoric effect on the mind. If you're up for an uplifting strain that will give you a burst of creativity and a conversational state of mind, this is the one.
It's a great daily strain since it won't relax you too much and you won't feel sleepy.
It will make you happy, so it's great for fighting stress. Be ready for some giggling, especially if you have it in good company.
What Are The Medicinal Implications Of Hoarfrost Strain?
The Hoarfrost weed strain is known for relieving stress. If you have a stressful job and you want a strain that will keep you awake, but happier, it's the right choice. This is one of those strains that enhance your focus.
Hoarfrost is also recommended to those who face excessive fatigue, signs of depression, and mood swings. But be careful; too much euphoria is not good for those with mood disorders.
Are There Any Side Effects?
You should always consider the strain effects in both positive and negative aspects. Each of us can benefit from marijuana, but we need to make the right choice.
Hoarfrost can cause a feeling of eye pressure. It will also make you hungry, which is not good if you tend to overeat. Excessive use may lead to nausea, fatigue, and increased feelings of stress and depression.
Positive Effects
Creativity
9/10
Happiness
9/10
Uplifting effect
9/10
Conversational
8/10
Relaxation
7/10
Medical Use
Eating disorders, anemia (it boosts your appetite)
9/10
Fatigue reliever
9/10
Reduces stress
8/10
May help depressed people
5/10
May help with nausea
3/10
Negatives
Dizziness
5/10
May lead to excessive eating
5/10
Excessive euphoria
5/10
Excessive use may lead to greater stress
4/10
Excessive use may cause nausea
3/10
What Are The Reasons To Choose Hoarfrost?
Hoarfrost is a well-balanced strain. You'll feel the effects of Sativa without being overwhelmed by it. It's also enjoyable to consume, and it's very pretty.
Looks
The buds look like they are covered with frosty white crystals. Those are the trichomes, which indicate the quality of the strain. Their wax makes the buds sticky to the touch.
Smell and aroma
When you break the buds apart, you'll quickly feel the diesel aroma that they leave behind. It's mixed with crisp citrus aromas, which give freshness to the strain.
Flavor
You'll feel the fresh, slightly sweet citrus when inhaling. Many users feel a sweet vanilla flavor, too. The exhale is characterized by a powerful diesel flavor.
Qualities
Hoarfrost gives you an awesome focus that comes from its Sativa nature. It makes you happy, but that feeling is not usually overwhelming to the extent of euphoria. It has some Indica in it, and it's just enough to calm you down and keep you grounded.
Other effects
Hoarfrost makes you energetic, enthusiastic, and willing to get some tasks done. That's why it's a good daily strain.
Who Is Hoarfrost Suitable For?
You want to calm down after a hard day of work, but you don't want to fall asleep? Hoarfrost is great for you!
It's great for those with mild symptoms of depression. But be careful; no strain can cure depression. In fact, improper use of marijuana can emphasize your symptoms.
If you have a paper to write or tons of work to do, moderate doses of Hoarfrost will make you more focused.
If you want to spend a great time with your friends, this strain will spark deep conversations… with a tad of giggling.
What Do Growers Think About It?
Since the strain has useful medicinal and recreational uses, growers are getting more interested in it. It's not the easiest strain to grow, since it has to be topped. It requires more fertilizer than average strains.
How Popular Is Hoarfrost Strain Among Growers?
This is still a rare strain to find. It's not always available in dispensaries. It's because it's not that easy to grow. But since the users like it so much, we expect to see more of it in the future.
How Can You Grow Hoarfrost?
You won't find many growing tips on hoarfrost. Its developers are scarce on the information. These are the main things you should know:
The average flowering time is 60 days.
It can grow both indoors and outdoors.
The growing is of moderate difficulty since the plant needs to be trained and topped.
It requires a lot of fertilizer, especially Magnesium and Calcium.
It's best to use scrogging to improve the quality and yield of this strain.
Once triggered, Hoarfrost will stretch to only 50%. Don't expect an impressively productive yield.
Do not handle the buds before they are ready to harvest. They will get their valuable trichomes all over your fingers.
Is Hoarfrost Useful For Edibles And Cooking?
It's great for vaporizing, but there aren't many Hoarfrost edibles on the market. You can use it for making brownies, but you'll have to cook them yourself.
What Are Some Related or Alternative Strains to Hoarfrost?
If you want to go directly to the source, try White Forest and White Fire – those are Hoarfrost's parents.
Sweaty Yeti is an alternative strain that you can try. It's a hybrid between White Forest and yeti OG F2, with similar properties to Hoarfrost.
Summary
Those who try Hoarfrost tend to return to the strain over and over again. It's well-loved by consumers. It's a balanced marijuana strain that makes you feel happy, uplifted, and focused.
The only problem is that growers don't see its potential just yet, so it's not widely available throughout dispensaries.
Give your opinion
Simply let us know how this strain tastes or write a detailed review.
Hoarfrost Strain Cannabinoids
| | | |
| --- | --- | --- |
| THC | Tetrahydrocannabinol, or THC, is a major cannabis chemical compound. It is a psychoactive element that stimulates dopamine release and induces euphoria or happiness. THC-rich strains may be helpful with such conditions as lack of appetite, chronic pains , etc. It is considered to be the primary active marijuana component. | 17 - 20.67% |
| CBD | Cannabidiol, or CBD, is a major compound in cannabis, which is non-psychoactive. It is also proved to counteract the side effects of the second major component THC. CBD is widely used for medicinal purposes in rubs, oils and so on. It is helpful in muscle pain cases, may treat arthritis and migraines. Even Greeks used it against pain, while Queen Victoria applied it to get rid of menstrual cramps. | 0.3 - 0.85% |
| CBC | Cannabichromene, or CBC, is a minor cannabinoid, meaning that its quantity in cannabis is quite little. Though it has the same origin as CBD and THC, it is different in functions. Without any psychoactive effects, it is an efficient cannabis compound in combating acne and depression. CBC produces analgesic, antibacterial and anti-inflammatory effects. | 0.46 - 0.89% |
| CBG | Cannabigerol, or CBG, is one of the minor cannabis compounds in adult plants. On the other hand, young ones contain a lot of this antibacterial and anti-inflammatory component. During the growth, CBG is converted into different cannabinoids, mostly THC and CBD. The compound itself increases appetite and decreases eye pressure. | 0.33 - 1.23% |
| CBN | Cannabinol, or CBN, is a trace element in cannabis that is considered to be mildly psychoactive. It appears from oxidation THC, exposed to light and heat. CBN is mostly contained in old cannabis and in traditional hashish. It is effective against insomnia, bacterial infections and appetite loss. | 0.32 - 0.36% |
| THCV | Tetrahydrocannabivarin, or THC-V, is a compound contained in cannabis in trace amounts. Even though it is close to THC molecularly, it is different in effects. This compound may be psychoactive only in large amounts. THC-V reduces blood sugar, controls appetite, stimulates bone growth, etc. African Sativa strains are the richest in THC-V. | 0.21 - 0.75% |
Hoarfrost Terpene Profile
Carene

Carene (also known as Delta-3 carene) is a terpene found in rosemary, lemons, pines, and cedars, offering citrusy and cypress aroma. Studies on mice showed that carene provides anti-inflammatory effects, as well as promotes bone health and chronic pain relief.

0.28%

Ocimene

Ocimene (derived from the Ancient Greek word Ocimum meaning basil) is a terpene with sweet and herbaceous flavors, also boasting citrusy and woody undertones. Naturally, ocimene occurs in mint, parsley, orchids, hops, kumquats, mangoes, basil, bergamot, lavender, and pepper. Offers antifungal, anti-inflammatory, and antiviral properties.

0.34%

Pulegone

Pulegone is a less-common terpene found in peppermint and catnip, for example, with a sweet and minty aroma. In small amounts, pulegone could be found in some cannabis strains. It is reported to offer anxiety-relieving effects, increased cognitive performance, and sedative properties. Could remove dizziness.

0.21%

Phellandrene

Phellandrene (also known as alpha- and beta-phellandrene) is one of the rare terpenes found in cannabis with antihyperalgesic and antidepressive properties. Phellandrene contributes to a minty, woody, and mildly citrus aroma in cannabis. Previously confused with limonene and pinene, phellandrene was eventually distinguished as a separate terpene common for eucalyptus. Also, it could be found in mint, dill, black pepper, cinnamon, parsley, pine, and lavender.

0.17%

Total terpenes content

1.00%
Breeder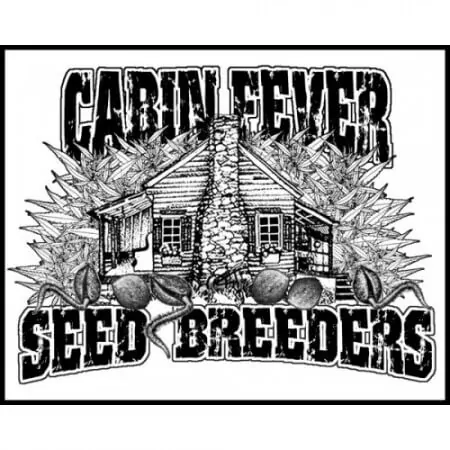 Cabin Fever Seed Breeders
Growing Info
Flowering time
65 - 74 Days
Flowering type
Photoperiod
Yield outdoor
15 - 20 Oz/plant (~ 550 g/plant)
Yield indoor
1 - 2 Oz/Ft² (~ 400 g/m²)