Pride and Cannabis is a new interview project by AskGrowers dedicated to Pride Month
AskGrowers interviewed the cannabis brand owners about the impact of the cannabis industry on the LGBTQ+ community and how they support the LGBTQ+ community.
Pride and Cannabis
June marks the start of Pride Month to commemorate the anniversary of the Stonewall Rebellion, which many historians consider to be the birth of the modern LGBTQ+ movement. The cannabis industry owes a great debt of gratitude to the LGBTQ+ community, which was instrumental in getting some of the first medical marijuana legislation passed in the U.S.
AskGrowers celebrates our 100th interview with Buck Angel, transgender activist and cannabis entrepreneur, as part of Pride and Cannabis. In addition to Angel, AskGrowers profiles Alexander Corwin of Stone Road and Brandon Dorsky of Fruit Slabs and interview updates with Robert Miller of Purefectionery and Kim Geraghty of Madame Munchie.
We want to connect you with the interviewees of our Grower Stories and ways you can support members of the cannabis community.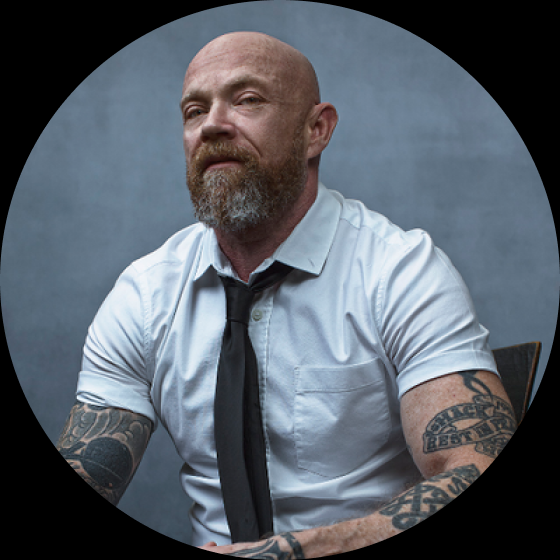 Buck Angel
Human Rights Activist,
Plant Medicine Activist,
Speaker

Buck Angel is a trans activist, entrepreneur, motivational speaker and pioneering filmmaker. He is also AskGrowers's 100th Growers Story! His message of empowerment through self-acceptance and the mission to encourage everyone to be comfortable in their own skin has struck an emotional chord with people worldwide.
AskGrowers had the honor of interviewing Buck, and we discussed everything from Gay Weed and cannabis medicinal effects to the future of the industry. #growerstories
How did you get into cannabis?
I have very bad insomnia and was using sleeping pills. They were not really making me feel healthy, and so a friend said, " Try cannabis it works wonders! So I tried it and it changed my life. I wake up happy, not hungover. From there, I realized that there was no one really focusing on LGBTQ+ cannabis and so with a friend we started Pride Wellness. It is a brand focused on LGBTQ+ natural health and wellness.
Tell us about your give-back program for the LGBTQ+ Center in Los Angeles?
During the time of PW, we would give back a dollar from each product sold. We give to the LGBTQ+ senior center in Los Angeles every year. It was amazing to see the money used to help homeless seniors as well as help to house and feed. Giving back is a big part of my message.
The LGBTQ+ community, specifically gay men and the HIV/AIDS crisis, are why we have legal cannabis today. What do you think we can do to see a more significant LGBTQ+ representation in the cannabis community?
YES! This is true, and I was alive and lost many friends during this time. It is why LGBTQ+ space is important in our industry. Gay men legalized cannabis. Gay men died, and today, that should be a big part of the conversation. I use my platform to educate, especially the younger generation who might not have a clue as to why gay weed matters.
In an older interview, you discussed doing research on how cannabis can help the transgender community. What have you learned?
Anxiety, depression and drug usage are high in my community. It is rough living trans, and so many use drugs to not have to deal. Cannabis is not a drug, it is a medication, and more and more trans people are getting it. The more we educate, the more the stigma goes away. #growerstories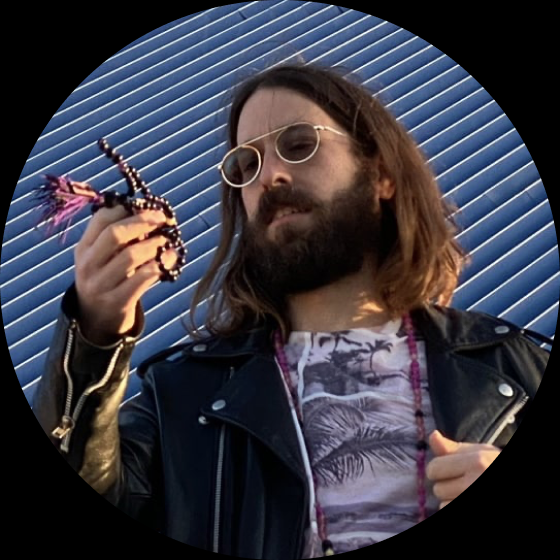 Brandon Dorsky
CEO of


Fruit Slab are California's first kosher-certified and vegan cannabis edible. Created by food-sensitive cannabis enthusiasts, Fruit Slabs are also Keto, Paleo, Vegan, Plant-Based friendly.
AskGrowers sat down again with CEO Brandon Dorsky about the latest with Fruit Slabs and Pride. You can read his original interview here. #growerstories
How are you and Fruit Slabs planning to celebrate Pride? Have you done any special LGBTQ+ sponsorships or promotions?
We sponsored the LGBTQ+ Budtender of the Year Award at the G4Live Budtender Awards last month. We awarded Rocky Hernandez and Adam Fleisher with awards for being top budtenders. We also have some LGTBQ+ positive prizes and gifts to give away to fans of Fruit Slabs that show their support for Fruit Slabs on social media.
The LGBTQ+ community, specifically gay men and the HIV/AIDS crisis, are why we have legal cannabis today. What do you think we can do to see a more significant LGBTQ+ representation in the cannabis community?
From a support standpoint, there could be efforts to lobby for revenue from cannabis taxes to be directed towards organizations that provide support for the gay community. With respect to representation in ownership, there could be efforts to include LGBTQ+ identification as a factor in consideration for social equity applications. From a structural inclusiveness standpoint, the industry could lobby for employment initiatives that include having LGBTQ+ employees be a certain portion of the workforce.
Tell us more about your limited run collaboration with La Ganja Estranja. What product did you work on together?
La Ganja Estranja worked on a collaborative single-serve passion-fruit flavored THC Fruit Slab with us. We released it in 2019 to coincide with Pride Month. We thought it was an amazing flavor. We discussed doing other things together, and hope to bring back the flavor or do some other collaboration with La Ganja in the future.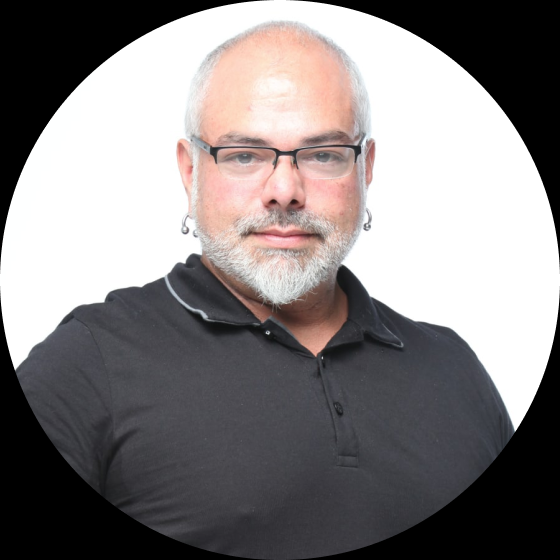 Robert Miller
Owner & CEO of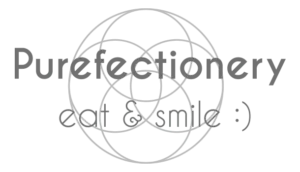 Based in Portland, Purefectionery uses the highest-quality, natural ingredients to craft some of the most delicious edibles on the market. Owner Robert Miller, Purefectionery's founder, does all the research and taste-testing. He has been active in the food industry for more than two decades, and he now brings together cuisine and cannabis. We sat down again recently with him to catch up on the latest at Purefectionery. #growerstories
The LGBTQ+ community, specifically gay men and the HIV/AIDS crisis, are why we have legal cannabis today. What do you think we can do to see a more significant representation in the cannabis community of LGBTQ+?
That's a hard one for sure for multiple reasons. As a gay-owned business, I would love to have more LGBTQ+ people in our industry. I feel like an island in the sea of "bros". That, in and of itself, is part of the problem I feel. There is such a "bro culture" in the industry and if you don't fit that, most people won't give you the time of day. Myself, as a medical patient and daily user, primarily only use after work or weekends. There are a lot of professional gay men that I know that are the same. That creates some issues in some dispensaries I've been in as I don't have enough street cred because I dress nice and am not high when I go into their businesses. (that may sound like a stereotype but it's true) I also think that if you look at how gay men have been treated by their straight counterparts and then you add the way I see some people treat their gay customers, it's not encouraging for them to either shop often or even consider entering the industry. I personally only became a processor out of pure personal necessity. The industry as a whole lacks women as well as LGBTQ+ people, and it's going to take a cultural shift to see any kind of real change. I can only think of 2 gay men I have met in our industry. One works as a budtender and the other works for Green Force, the cannabis processor temp agency, so that's where I see things.
How are you and Purefectionery going to celebrate Pride?
I am not really sure right now due to Covid-19. The Pride Parade is virtual this year, so I may watch it with my husband. More than likely, we will start the day with some incredible brunch/food along with our 'breakfast wine/bubbles", watch the virtual Pride Parade and spend the day with our 2 Golden Retrievers competing for our love, or vice versa. It is still important to recognize how far we have come as a nation yet not forget how far we still need to go. I am a gay person of color and after this last year, it has really shown me we are not as evolved as I had hoped for. Celebrating the life I share with my husband is one of the greatest Pride gifts for me.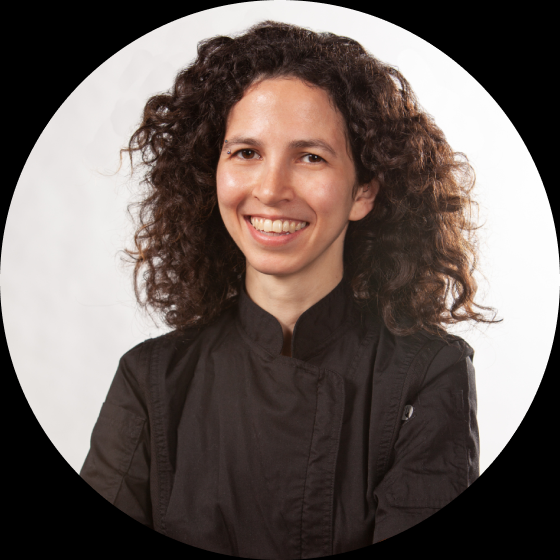 Kim Geraghty
CEO and Founder of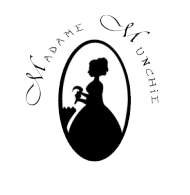 Growing up in France, Madame Munchie founder Kim Geraghty fell in love with French baking. She combines centuries-old French traditions with California cannabis to create unique award-winning edibles. AskGrowers catches up with Kim about everything from Pride to new edibles. You can read her original interview here. #growerstories
How does Madame Munchie plan to celebrate Pride month? Do you have any special initiatives planned? Are you doing any special edition rainbow Macarons?
To celebrate pride this year, we are having a pride party for the Madame Munchie staff and friends with queer stand-up comedians. Madame Munchie will also be part of the LA Weekly pride box with our Cookie Monster macarons.
The LGBTQ+ community, specifically gay men and the HIV/AIDS crisis, are why we have legal cannabis today. What do you think we can do to see a more significant representation in the cannabis community of LGBTQ+?
I think LGBTQ+ people and allies just need to continue stepping up and have already done a fantastic job. Change is happening. It's amazing to live in a part of the planet where we can be celebrated and have equal rights. It's also important to know the history of legal cannabis, for example, Dennis Peron's legacy, and honor those who came before us and made it all possible. #growerstories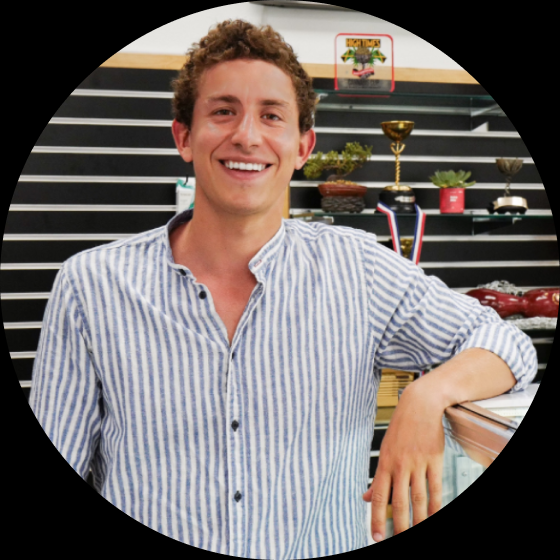 Alex Corwin
CEO & Founder of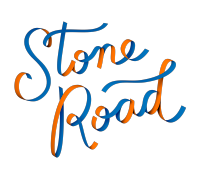 Stone Road was founded with the conviction that cannabis is one of the planet's great natural gifts to humans and that all people should have access to the best of it. The company is the first brand to launch its own rewards application and owns and operates a family-run biodynamic farm on the top of a hill in Nevada City, CA.
AskGrowers catches up with Stone Road CEO Alex Corwin about Pride, COVID-19 and new products. You can read our first interview with Alex here. #growerstories
How are you and Stone Road planning to celebrate Pride? Rainbow joints?
We are donating 10% of profits to a great non profit called the LGBTQ+ freedom fund which works for the release of wrongly imprisoned queer people.
The LGBTQ+ community, specifically gay men and the HIV/AIDS crisis, are why we have legal cannabis today. What do you think we can do to see a more significant LGBTQ+ representation in the cannabis community?
Support companies that employ queer people and support the community.