Grower Stories #3: Daniel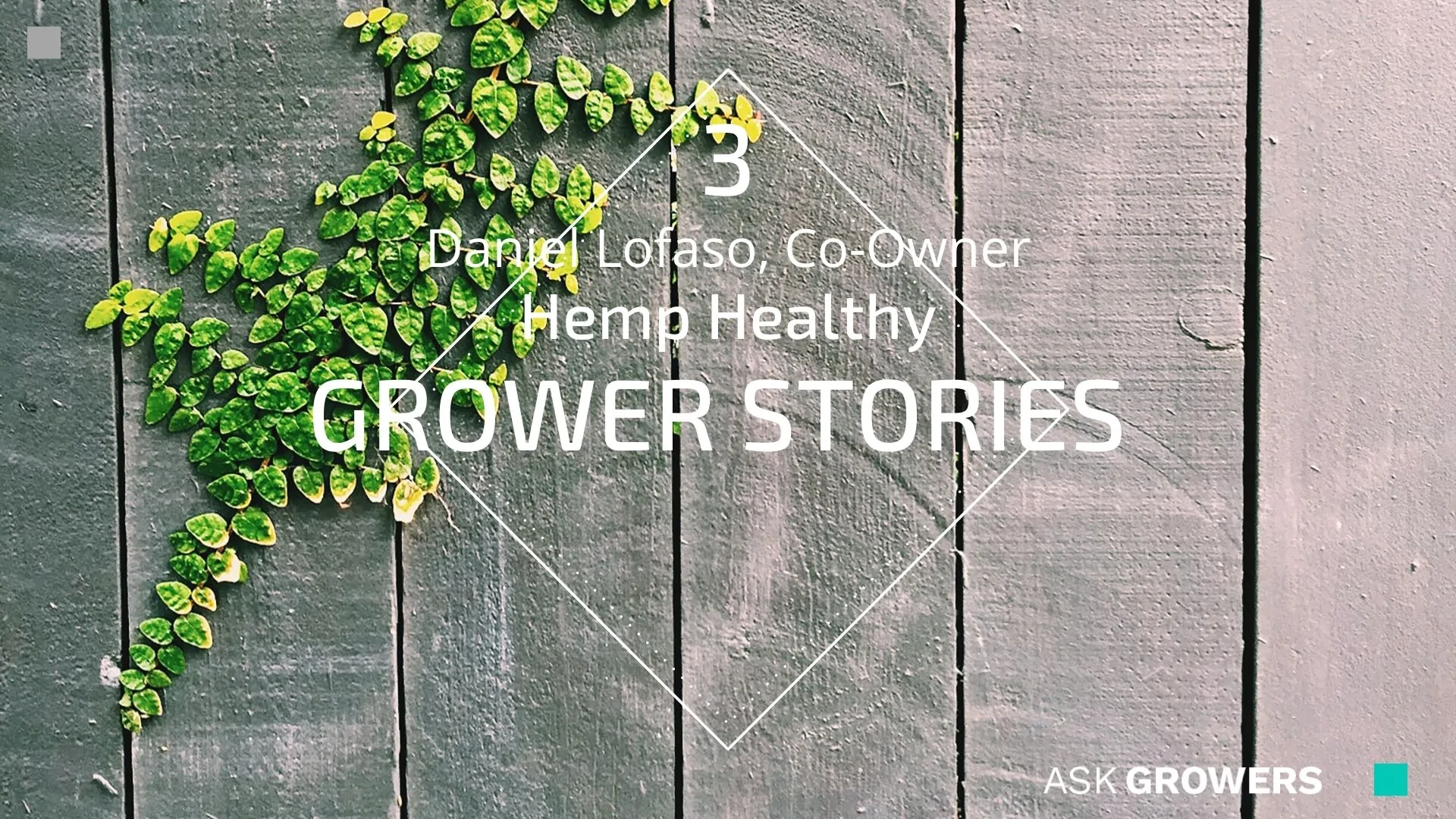 Interview With One of the Owners of Hemp Healthy, Their Pain Cream Recently Became a Hype Product in the Cannabis Market
The AskGrowers team is pleased to present to you an interview with a new representative of the cannabis industry. Daniel is co-owner of Hemp Healthy. In the interview, you will find out who became the best buyer of hemp extract pain cream, what nano-emulsified products are, and at the end of the text, you will find advice from Daniel for beginners in using hemp extracts.
---
Julia (AskGrowers) : Tell us your story. Why did you decide to run this business? Who's idea was that?
Daniel ( Hemp Healthy) My business partner and I started this site because of the lack of high potency hemp extract brands and because we felt that every consumer should be able to obtain hemp extract at an affordable price.
My business partner also runs a medical marijuana clinic and many of the patients benefit from high doses of hemp extract. Much of the research that exists shows that hemp extract provides much of the healing benefits of the marijuana plant. The treatment of 1,000s of medical marijuana patients provided us with insightful information as to the appropriate dosing of hemp extract and we felt many existing brands in the space do not offer products that would effectively help with common ailments.
---
Julia : What makes you different from other brands?
Daniel : Our products are high potency and we also offer nano-emulsified products for maximum absorption.
---
Julia : Do you consume your products as well?
Daniel : Yes, I like the 3,000mg full spectrum oil as well as our new pain cream.
---
Julia : What are your hemp bestsellers?
Daniel : We sell more full spectrum oil than any other product but our pain cream has been a hit for athletes and those who want a natural topical solution.
---
Julia : What's your secret ingredient?
Daniel : Exceptional customer service and premium, grade-A hemp.
---
Julia : What's your attitude to THC?
Daniel : Personally, we prefer hemp extracts with the legal amounts of THC in them to provide the full benefits of the entourage effect. However, we understand consumers desire products that are free of THC and we offer those as well.
---
Julia : What would be your recommendation for people who haven't tried any kind of hemp oils?
Daniel : A lot of people seem to get a placebo effect from hemp extracts because they think they should feel something. I'd recommend that people who want to try the products start with a low dose, take it before sleep and see how it helps.
Additionally, hemp extracts can take weeks of daily use to provide the desired effects. Newbies need to understand that if they are using for anxiety or its calming effects, it will take some time to build up in the body to produce the desired effects.
---
Julia : How's the industry changed for you during the last few years?
Daniel : The industry has become even more saturated with brands who are in it to make a quick buck and have no industry experience. On the positive side, there are plenty of great vendors and partners who are competing to work with fast-growing brands like ours.
---
Julia : What are the challenges you're facing at the moment?
Daniel : Like most hemp extract brands, we are challenged by the restrictions with advertising on the major platforms.
---
You can follow brand at :