CBD Seeds
CBD cannabis seeds have been specially bred to produce higher concentrations of the non-psychotropic cannabinoid, known as cannabidiol (CBD). These seeds are perfect for growers and smokers looking to reap benefits from CBD and limit their THC intake. They are also perfect for medical purposes.
Thanks to the CBD seeds market growth, everyone is able to find seeds suitable for their particular symptoms and needs as the selection of strains is growing every day. Cultivating CBD weed seeds also means you always know what you will get and can easily customize the growing process to get the plant and effects you are looking for. Our website features a vast range of seeds, making it easy for everyone to find a strain suitable for personal needs, and preferences.

51 products found
Discover More Seed Products By Specific Category
CBD seeds were exclusively bred for growing CBD cannabis. The primary distinctive feature of this cannabis is its content of chemical compounds called Cannabinoids (also known as Cannabidiol.) Among other compounds inherent in weed, cannabinoids interact with the human endocannabinoid system and deliver a wide range of positive effects. At the same time, this kind of weed has a significantly lower content of another standard compound – THC, which is responsible for the psychoactive features of cannabis.
Having high concentrations of CBD and low THC, CBD seeds produce plants with vast therapeutic and medical benefits.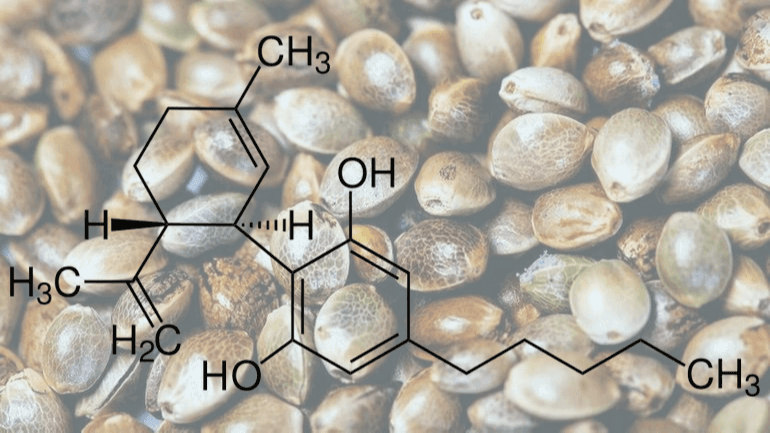 Reasons to Choose CBD Seeds
CBD seeds are selected by growers who want to grow medical-purpose weed. First of all, this kind of weed is chosen by people who'd like to limit their THC intake. It doesn't have the same psychoactive side effects as other cannabis strains and, thus, can be consumed throughout the day without causing any distress or issues.
Another reason to opt for therapeutic CBD is that it treats a variety of medical conditions, including depression, anxiety, rheumatoid arthritis, migraines, pain, inflammatory bowel disorder (IBD), multiple sclerosis (MS), and more.
Lastly, there is one more perk of growing this plant – CBD seeds come in both autoflowering and feminized varieties. That is, they are suitable for growing indoors and outdoors, and are great for cultivators of all skill levels.
What Are the Properties of CBD?
CBD and THC are the two core components of every cannabis plant. THC is the most abundant and CBD is the second most abundant ingredient.
As was mentioned earlier, Cannabidiol doesn't have psychoactive qualities. Instead of them, it offers a variety of therapeutic, antioxidant, and neuroprotective properties. While some consumers can find a traditional THC high quite overwhelming, CBD offers all the same health benefits and relaxation, without the nervous energy.
How Are CBD Seeds for Sale Made?
Clearly, making seeds for CBD-high plants is harder than for other types of cannabis.
The process requires qualified and experienced breeders. To get started, breeders need to work in excellent facilities and have the right parent strains. Then, they need to apply all their knowledge of stabilized genetics and sustainable breeding best techniques to create new breeds of cannabis that are low in THC and high in CBD. And even that's not all.
After initial breeding, creating CBD seeds requires many years of rigorous backcrossing to ensure the consistency of plants' genetics. So the creation process is quite long, tedious, and complex.
Everything You Need to Know About Growing Medical Cannabis Seeds
Now that you have some general information about low THC seeds, let's delve even deeper. Below are the answers to the most common questions about these seeds and growing them.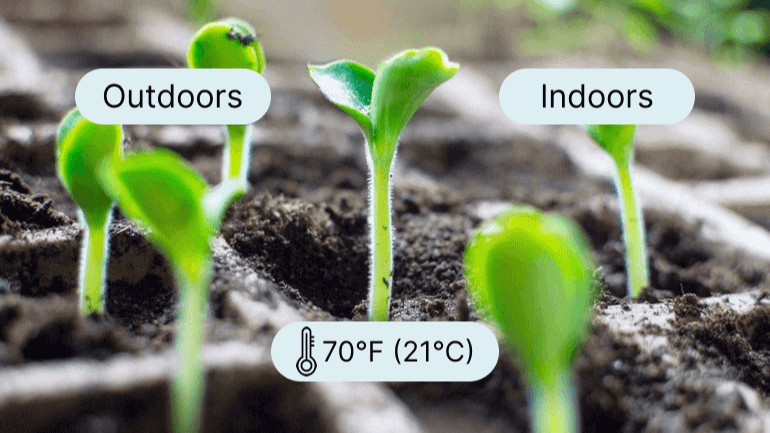 Ease of Growing
Compared with other types of cannabis, growing medical weed isn't too hard and doesn't typically require an experienced hand. In order to get started, you need to pick and buy the right kind of seeds. Here, on AskGrowers, you can find detailed information about every type and strain, compare them, and find trusted stores to purchase the right seeds online.
After you pick the right option, you have to decide on your growing settings – either outdoors or indoors. As was mentioned earlier, CBD seeds are suitable for both locations, so the choice depends mostly on your own preferences and climate.
Before planting, you will need to germinate your seeds. There are multiple methods, so choose one based on the strain you've selected. As for the temperature, cannabidiol-high plants traditionally thrive in temperatures around 70°F (21°C). The humidity shouldn't be high. In fact, dryer settings will boost the CBD content in your plants.
Apart from the temperature and humidity, growers will need to take care of lighting, nutrition, watering, and other aspects of basic plant care. Be sure to study the gardening practices preferred by the strain you choose and apply them to get the best crop.
Quick tip: If you are a new grower, pay attention to indica-dominant strains. Experts confirm that Indica plants are generally easier and faster to grow, and they are also less demanding than Sativa strains.
Flowering Time
Before you get CBD seeds for growing, you need to know that the flowering time also depends on the selected strain. While Indicas typically grow faster, Sativas often need extra time to reach full maturity. In any case, the average flowering time can be anywhere between seven to nine weeks.
Here are the typical stages of flowering for CBD seeds:
During the early weeks the plant is still growing and can get taller;
Female plants start developing pistils (fine white hairs) that will later turn into buds;
About in the middle of the flowering stage, the plant will stop growing, while its buds will still get bigger;
Closer to the end of the flowering stage, the plant's buds will change their color; after this begins the harvesting stage.
CBD Seeds Feminized
As you already know, CBD hemp seeds can be feminized. This basically means that they will be guaranteed to grow into solely female plants.
There is one big reason to opt for this option – growing only female plants will let you focus on growing the best buds possible. During the process, you won't have to worry about male plants and accidental pollination that can kill your crop.
On our website, you can discover a wide variety of Feminized seeds of all kinds, including Banana Punch, Black Diesel, Ringo's Gift seeds, and many other options.
CBD Seeds Autoflower
Another type of CBD seed is autoflower. This type is created by crossbreeding regular or feminized plants with Ruderalis – cannabis that originates from Central and Eastern Europe and Russia and is used to thrive in more harsh environments.
The biggest benefit of choosing this kind of weed is that it has the ability to autoflower. Originating from colder and harsher areas, these plants don't require a specific light cycle to start flowering. They flower after reaching a certain stage of maturity (typically, after 2-4 weeks after planting). Since they are less demanding, these seeds are great for novice growers.
Feel free to browse our catalog to learn more about different autoflower strains, such as Ringo's Gift, and other types.
Facts That Make People Love CBD Seeds
Now you know pretty much everything about CBD cannabis. Here are just a few extra facts about it that explain why people love and buy medical marijuana seeds:
It's a 100% federally legal industrial CBD in most states across the US. That is, seeds, plants, and even cultivating your own weed are all legal.
Growing your own medical cannabis is much better than buying it from anyone else. This way, you have full control over the strain, environment, practices, and other factors that can affect the yield and quality. And it enables you to ensure that there will be no dangerous chemicals.
CBD-high weed is great for treating a variety of physical and mental health conditions. It relieves pain and stress, promotes relaxation and positivity, and assists in many other situations. Moreover, since it contains no THC, it doesn't require a prescription from your doctor.
In terms of cost, growing your own cannabis is often much cheaper than buying it from sellers. Moreover, anyone can do it. In order to grow your own weed, all you need are seeds, the right environment, and some tools needed for the process.
Although CBD seeds can be grown both outdoors and indoors, choosing the second option gives you more control over the environment and, thus, the quality of your crop and yield.
If you are new to growing weed and have zero experience in this matter, selecting autoflower seeds might be your best bet. They won't require as much effort and input from you, meanwhile, the quality of the cannabis will be as high as if you'd choose feminized seeds.

Frequently asked questions about CBD
In recent years, CBD seeds have enjoyed a rise in popularity and attracted more people with no previous cannabis experience. Designed for the medical marijuana community, they also have won fans from the recreational sector and got widespread promotion in the health and wellness spheres. As the name suggests, these seeds include enhanced percentages of CBD and low THC traces, which are associated with mind-altering effects. They are reported to be advantageous for eliminating the symptoms of a number of medical conditions. CBD is being actively researched as a compound helpful for treating anxiety, depression, arthritis, multiple sclerosis, migraines, pain, and many more. High CBD seeds are defined as those which include 4% or more CBD in dry buds. In some buds, it amounts to even 15%.
Online seed banks have become a recognized standard. They allow growers to start their sprouts from proven genetics and offer a massive selection of regular, feminized, and CBD autoflower seeds, including pure CBD, high-CBD, and high-CBD/low-THC seeds. When choosing a supplier, consider various factors, such as independent lab reports, germination guarantee, years of industry experience, etc. Trustworthy vendors offer discreet and fast deliveries, easy payment options, and access to exclusive platforms where you can get growing expert advice and learn from like-minded weed enthusiasts. Also, you can buy CBD seeds in dispensaries in U.S. states with legalized cannabis; however, these establishments often offer a limited choice of seeds, particularly CBD seeds for sale.
People buy CBD seeds for growing because they want to cultivate plants that are helpful at soothing pain, alleviating anxiety, relieving symptoms of neurological diseases, supporting heart health, etc. CBD weed lacks strong scientific evidence but lists countless reported therapeutic benefits. The best medical marijuana seeds contain CBD percentages in the region of 15-20% with THC levels of 0.4-0.6%. Also, the significant effect gives a 1:1 ratio of THC:CBD. Typically, CBD strains have substantial levels of cannabidiol and a low THC content, which cannot make you high. You can also find strains with high volumes of both compounds, where elevated CBD levels counteract the psychoactive effects produced by THC. Some of the best CBD strains are CBD OG Kush, CBD Express, CBD Critical Mass, CBD Girl Scout Cookies, Harlequin, Cannatonic, Sour Tsunami, Charlotte's Web, ACDC, etc.
Genetics is the first factor that determines a cannabinoid profile in your weed plants. Buy CBD seeds from reputable suppliers and choose seeds with verified genetic stability that won't allow your strain to develop into a high-THC phenotype. If you are new to gardening, choose an easy-to-grow cultivar. Indicas are usually more resilient and allow growers to get a good harvest with basic care. The step from seedling to harvest is strain-specific but requires optimal care for any chosen variety. Temperatures of around 70°F (21°C) and dry conditions will increase the CBD content in your crop. Look into your selected CBD seed, its type, and the gardening practices it prefers. Focus on proper watering, growing medium, nutrition, and plant health risks. Pay attention to correct drying and curing that will help you preserve the flavor and cannabinoids of your cannabis.
Hemp seeds don't contain THC or CBD, unlike other parts of the cannabis plant (e.g., flowers, stalks, and leaves), so they don't make people high. However, these seeds have a rich profile of nutrients, unsaturated fatty acids, amino acids, and other bioactive compounds. They contain vitamins B and D. Consuming hemp seed oil is safe. Manufacturers add it to nutritional products (cookies, bars, yogurt) as it is an excellent source of nutrients. Potential benefits of using this oil include improving skin conditions, modifying the immune system, relieving constipation, providing cardiovascular health benefits, improving gastrointestinal conditions, etc. Also, you can consume hemp seeds raw like any other nut.