Grower Stories #22: ORGROW Team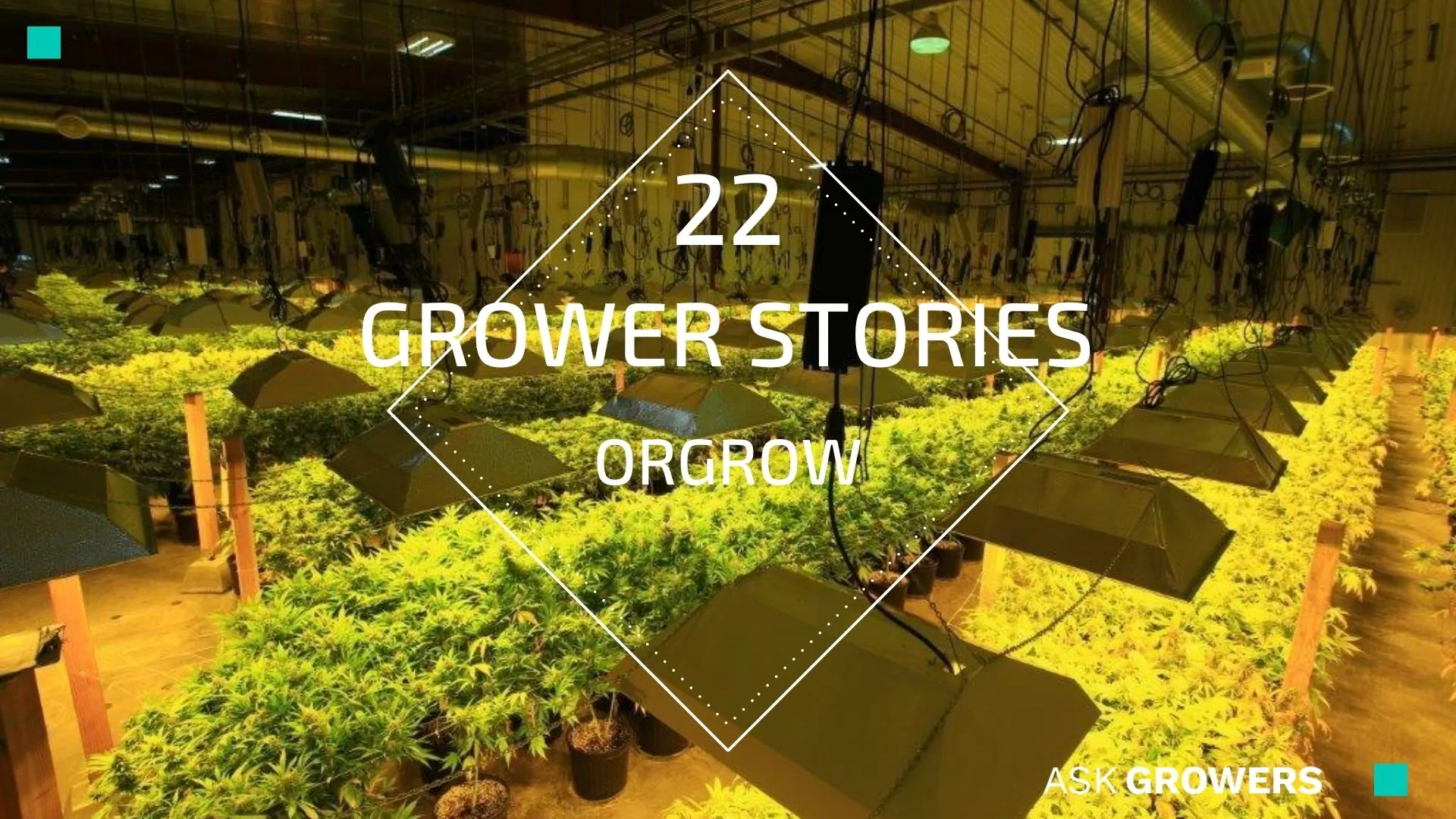 Our Interview With the Biggest Grower Processor in Central Washington, ORGROW.
---
Tia (AskGrowers)
: What made you want to jump into the cannabis industry? How does it feel being the single biggest Grower Processor in your region?
ORGROW Team : We have always had a passion for Cannabis, we recognized a great opportunity in front of us. It feels great, we take great pride in what we do at our farm. Our team is very important to our company's success.
---
Tia
: When and how exactly have you become a largest grower processor in Central Washington? What did you do differently?
ORGROW : We had a bit of head start in the sense that we already had the huge facility. It is very important to reinvest into your business to prepare for growth.
---
Tia
: When did you first try cannabis? What got you to try it? How was it?
ORGROW : 17, curiosity really, but I am sure there was some peer pressure involved. Life changing.
---
Tia
: At the moment, what are your approximate production numbers?
ORGROW : WE are currently harvesting between 80-100 lbs of flower, producing 6-10000 grams of oil and over 10000 prerolls a week.
---
Tia
: How many strains do you have right now? What's your personal favourite at the moment?
ORGROW : Currently we have over 40 strains in all different phases. My current favorite is Pie Face OG.
---
Tia
: How has COVID-19 affected your business? How have you overcome it?
ORGROW : In the midst of the chaos, We have had quite the year as far as sales howvere due to that we are experiencing a bigger drought in the industry.
---
Tia
: How do you measure success?
ORGROW : If we are better than we were the day before, that is success. Constantly implementing new ideas and technology to move us forward in both production and sales.
---
Tia
: If you could smoke with anyone in the world, who would it be? :)
ORGROW : I would smoke with everyone in the world. Personal joints of course. We could all chill out J.
---
You can follow ORGROW at: