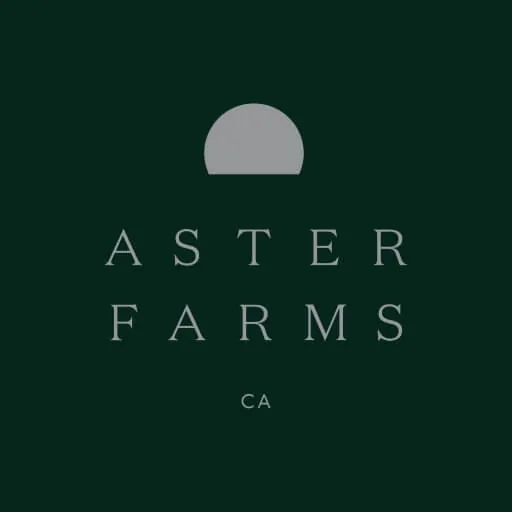 HQ Location
Oakland, California
Management
Sam Campodonico-Ludwig, Co-Founder and President
About Aster Farms
Aster Farm was founded in 2016 and is situated in Northern California. The company is all about growing and manufacturing cannabis products. The owner of Aster farms is a third generation of growing the best marijuana in the area. Making them one of the best and most experienced growers.
Their organics are grown clean and are known as organic as well. Ensuring that this is perfect marijuana for medical use. However, it can also be used for recreational purposes as well. Just to ensure that you are feeling calmer and getting a great high.
Mission
Aster Farm's mission is all about the quality of the marijuana that they are growing. They believe that quality cannabis fits into a healthy and active lifestyle. They also promise that their cannabis is clean, for getting a clean high. Especially for medical use.
Why Choose Aster Farms
High-quality, clean and organic marijuana. This is what Aster farm is all about. Producing and selling high-quality, clean, and organic marijuana. Making sure that each and every client is getting the quality they deserve.
Perfect for medical or recreational use. At the end of the day, it doesn't matter if you want to buy any of their products for medical or recreational use. The one thing that does matter, is that their products are ideal for both, medical and recreational use.
Different types of products available
This is what is making buying at Aster farm so great is the different types of products available. All their products are high in quality, but there is a variety of different products that you can buy. Making sure that you are getting the CBD product that you like, without problems.