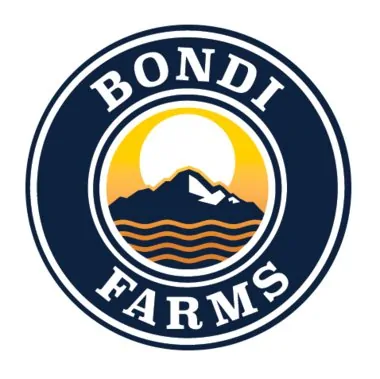 HQ Location
Longview, Washington
Management
Greg Warme, CEO
About Bondi Farms
Bondi Farms is a manufacturer of Washington-state recreational cannabis. Their products are all grown organically in soil under HPS lights. They are hand-trimmed, hand-watered, and pesticide-free. To provide a more controlled environment for the plants, Bondi grows exclusively indoors. This allows them to create top-shelf products that are always fresh.
The name of the company comes after the Bondi Beach in Australia where activity and relaxation are part of daily life. The aim of the company is to 'make every day like a day at the beach'. The facility is located in Longview and has over 21,000 square foot in size.
Why Choose Bondi Farms
Closed loop system. The rooms in the 21,000 square foot warehouse contain state-of-the-art equipment and operate on a closed loop system, which means that the air is recycled through HVAC systems. These blocks the outside air from entering and with it prevents contaminants like molds and mildews.
Controlled temperature and humidity. Thanks to the closed loop system, Bondi Farms controls both the indoor temperature and humidity in separate grow rooms. This allows their plants to thrive.
CO2 growing methods. In the grow rooms, Bondi Farms controls the CO2 levels to help the plants absorb nutrients in a natural way and boost their health.
Hand-grown products. All Bondi Farms products are hand-trimmed and hand-watered to ensure their high quality. Once they are finished with the growing process, they send the extracts to a Washington State third-party lab.
Pesticide-free flowers. Bondi Farms uses predatory insects that are beneficial for the health of the plants. They are placed in the flower rooms to keep the products pesticide-free and natural.