About Bonsai Cultivation
Bonsai Cultivation is a recreational cannabis wholesale and cultivation company. The founders and managers of this Colorado-based brand have over 25 years of combined experience in the cannabis marketplace. They are located in Denver and sell the products in numerous dispensaries across the state.
So far, Bonsai Cultivation has won dozens of industry awards. These include the THC Championships awards and several High Times Cannabis Cups. To provide such results, the company uses state-of-the-art equipment in their big cultivation facility.
Why Choose Bonsai Cultivation
Award-winning brand. Bonsai Cultivation is one of the most rewarded cannabis cultivation brands in Colorado. They have won several THC Championship awards, as well as High Time Cannabis Cups.
Indoor-grown cannabis. To be able to control the environment in which plants grow, Bonsai Cultivation decided to grow cannabis exclusively indoors. They take all the measures available to reduce the energy consumption.
Modern cultivation technology used. In the big cultivation facility, Bonsai Cultivation utilizes the latest technology such as CO2; custom fabricated rolling tables, double ended lighting, irrigation, and automated plant feeding technology.
Sustainable growth. Thanks to the energy-efficient HVAC system with 100 ton water chillers, Bonsai Cultivation reduces the energy consumption by a third. They also have a dehumidification system installed in the facility.
---
Featured in: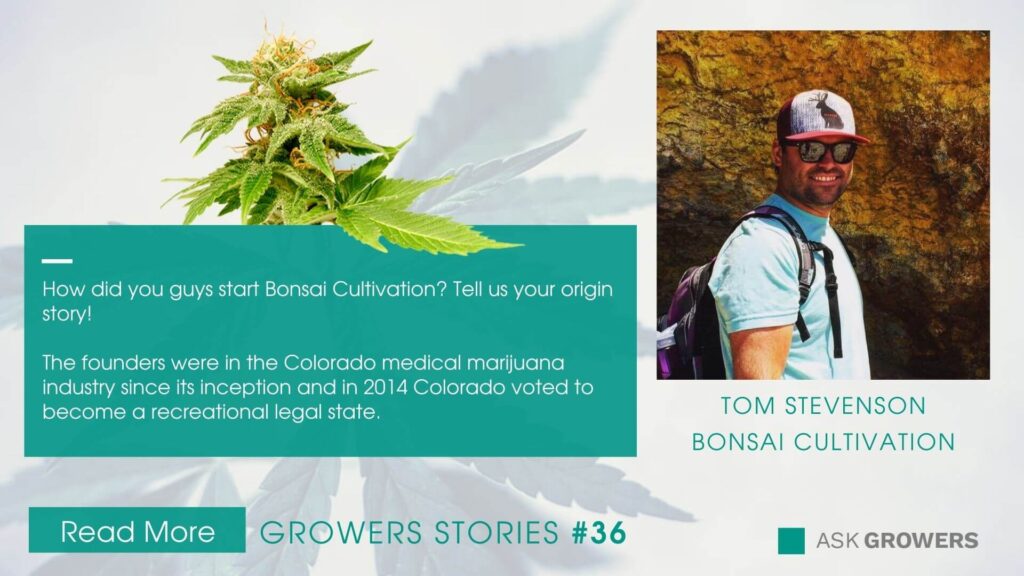 Read more
Back on top