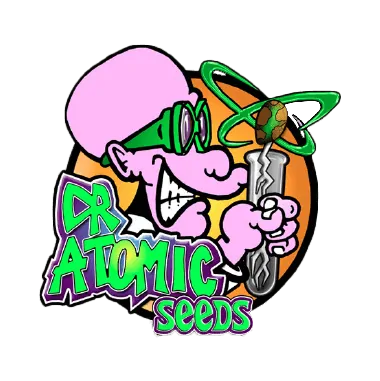 About Dr. Atomic Seeds
Dr. Atomic seed is one of the best seed breeders known for producing nice strains. This seed bank ensures it does proper research about the medicinal characteristics of the strains produced.
For its forty years of cannabis research, Dr. Atomic has proved to be one of the best seed breeders in the industry. It has also got authorized resellers like Kind Seeds, Legend Seeds, etc. Buyers can place their orders online via these resellers websites.
Dr. Atomic Seeds Benefits
Offers a variety of strains: This brand offers a wide variety of strains such as Nepal Baba, Atomic Haze, Atomic Northern Lights, Nepal Baba, Atomic Shiva, etc.
Easy to order: You can place your respective orders via the authorized resellers website and get the products delivered to you within a short while.
Best quality strains: This brand produces some of the best quality strains in the world. It also ensures it takes note of the medicinal characteristics of each strain.
Authorized resellers: Dr. Atomic ensures that its products are resold by authorized resellers; hence, they are responsive to customers and offer genuine services.
High germination rates: This Company has a high rate of germination. These strains are preserved via a meticulous breeding process, making it a perfect choice for cannabis growers.