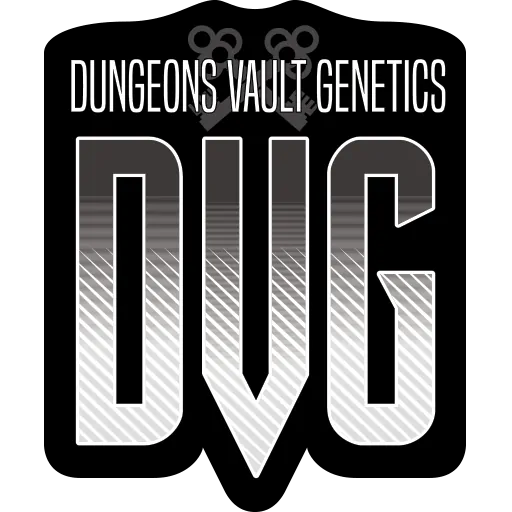 Available In
USA,
Canada,
Other Countries
HQ Location
Puyallup, Washington
Management
Eric Wimber, CEO
About Dungeons Vault Genetics
Dungeon Vault Genetics has claimed its reputation for building several top tier grade cannabis strains that perform, smell, and sell as the supreme cannabis product should. Founded in 2014 by a former leading cultivator for Grand Daddy Purps, breeder Eric wanted to demonstrate his own incredible strains to a global audience resulting in the ultimate test and creating the Dungeon Vault Genetics.
Dungeon Vault Genetics was able to win over 10 Cannabis cups in the past two years thanks to their special methodical processing that created some legendary strains.
In addition, Dungeon Vault Genetics offers worldwide shipping on every order except to the following countries: Iran, Cuba, Sudan, North-Korea, and Syria.
Why Choose Dungeon Vault Genetics?
Methodical working. Dungeon Vault Genetics is a new breeder making them use special methods to cultivate unique seeds. Dungeon Vault Genetics is famous for their Cultivation techniques.
Always striving. Dungeon Vault Genetics is always striving to become bigger and better in cultivating the best seeds possible resulting in amazing products on relatively short notice.
Valuable experience. Before starting Dungeon Vault Genetics, founder Eric used to work for Granddaddy Purple which gave him a wealthy experience in the industry.
Guaranteed satisfaction. With their strict breeding process, DVG guarantees the finest and most stable genetics in their products.
Washington's Secret Cup winner. Although being new on the market, Dungeon Vault Genetics was able to take the first place at Washington's Secret Cup for the highest terps and best shatter.