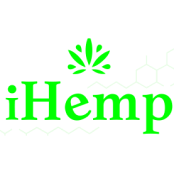 iHemp CBD Shipping Terms:
Free ShippingOn Orders Over $100
Available In
Other Countries
HQ Location
Viškovo, Croatia
iHemp Hemp Fiume d.o.o. Review
Hemp Fiume d.o.o. is a CBD company founded in 2020 in Viškovo, Croatia. The company was started with the goal to help everyone who is a part of today's busy world and most in need of the benefits of CBD. iHemp is a brand presented by the company due to the deep passion of the founders for the endless possibilities of hemp.
iHemp offers consumers a broad range of products, including CBD oils, pastes, cosmetics, and pet products. Also, the brand offers a number of CBD and CNG flowers from two strains - Gorilla Glue and Tangerine.
For its products, the brand uses Croatia-grown raw materials. iHemp leverages organic breeding and production practices to keep up with the high industry standards. The brand uses a CO2 extraction that doesn't harm the environment and helps retain all the positive features of hemp. Also, all products are claimed to be rich in CBD and, at the same time, contain less than 0.2% THC to meet EU regulations.
All iHemp products are also lab-tested by third parties. Once you choose a specific product, you can click on the Certificate option in the menu (inside the product description), and read a detailed lab report.
The products offered by the brand can be purchased on the official site. The site is available in several languages, including Croatian, Italian, and English. The delivery is possible internationally, though free shipping is only available for orders within Croatia. However, there are regular discounts and special offers on the website that can help you save on your orders.