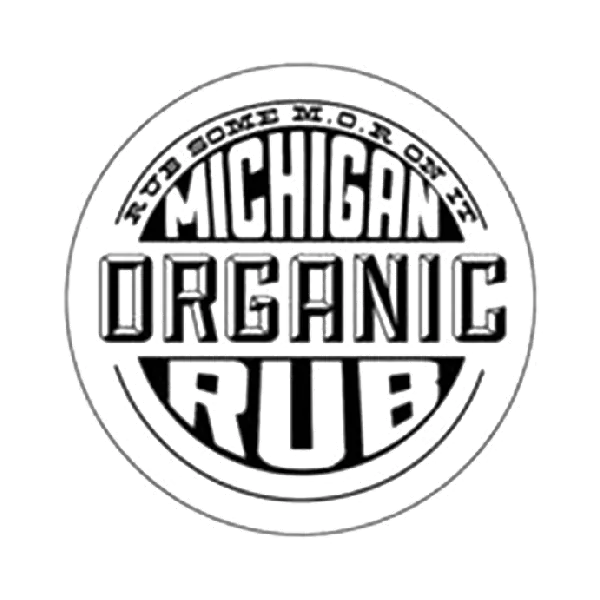 HQ Location
Michigan, United States
About Michigan Organic Rub
Michigan Organic Rub is a company that creates essential cannabis-infused lotions and balms that heal suffering patients. They work with top-quality materials and modern technology to create topicals that offer soothing, lasting, and fast-acting relief.
The story of this brand started when the founder was involved in a rollover car accident in 2012. He was then bedridden and suffering from side effects of prescription medicines and painkillers. As an alternative, he searched for homeopathic methods. This is how he created Michigan Organic Rub in 2013.
Why Choose Michigan Organic Rub
Uses magnetic stirring methods. To remove excess plant fats, retain cannabinoids, and combine excellent ingredients, Michigan Organic Rub uses modern technology such as magnetic stirring methods.
All-natural ingredients. To produce top-shelf products, Michigan Organic Rub combines cannabis oil with organic olive oils, beeswax, house-made magnesium oil, emu oil, and their in-house created essential oil.
Variety of lotions and balms. This brand sells two types of products – lotions and balms. These ease the pain within a couple of minutes of application and come in different sizes and scents.
Third-party lab tested. Michigan Organic Rub has signed a contract with PSI Labs, which is located in Ann Arbour to get third-party lab testing of all products for potency, contaminants, and residual solvents.
Partner with renowned companies. The company partners with two highly popular companies called Tree-Top Wellness Group and Golden Glove Extracts, to formulate top-shelf products for pain relief.