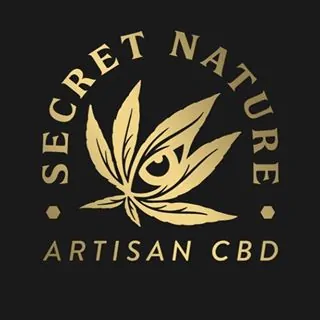 Secret Nature Shipping Terms:
Fast, discreet, free shipping on orders $75+
HQ Location
Irvine, California
Management
Tyler William, Founder & CEO
About Secret Nature
Secret Nature was founded by a group of cannabis experts in collaboration with holistic health practitioners. The company was started in 2017 to produce high-quality small-batch CBD flowers and extracts. The firm specializes in artisan CBD and provides strains of hand-trimmed, CBD hemp flowers. The brand used hemp flowers that are organically grown in Colorado and, Oregon.
The company uses the CO2 extraction process that ensures the quality and potency of the CBD products. Additionally, Secret Nature uses third-party labs to test their products and displays the lab results on the product page or upon customer request. The company ships all their products in the USA and offer free shipping service for all orders exceeding $99 within the USA. Among their most popular products are Secret OG, Frosted Kush, Papaya Nights, Mr. Rainbow, and Lemon Diesel.
Secret Nature Mission
The brand's mission is to produce unique products that anyone would be excited to consume. This is the reason why they mainly focus on the production of high-quality small-batch products.
Why Choose Secret Nature
Powerful CBD Products: Secret Nature is committed to producing who-plat CBD products that ensure that you get all the health and wellness benefits that come with Full-spectrum CBD.
Wide Variety of Smoking and Vaping Products: Vaping or smoking is the best way to consume CBD as it goes directly to the lungs bypassing the digestive system hence entering the bloodstream directly. Secret Nature offers a wide range of smoking and vaping products like pre-rolls, flower, and vape oil.
Numerous Hemp Flowers to Choose From: Secret Nature grows all its flowers in a highly controlled, indoor environment. this ensures their potency and consistency throughout the year. The brand has 13 different Hemp flower strains.
Lab Testing: Secret Nature ensures that all their products are tested for purity and potency and that the results are displayed on their website. You can also request the lab results.