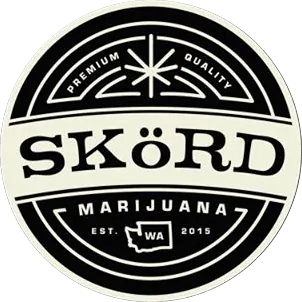 HQ Location
Battle Ground, Washington
About SKöRD Marijuana
Located in Washington, SKöRD's approach to cultivation is as rare as the quality they provide. They take the best of each cultivar as they believe in the fact that great pants require a healthy, chemical-free environment to grow in. SKöRD hand-crafts everything from start to finish using the knowledge of their passionate artisans. From a seed, grown to the highest standards, the cultivation process stands out due to their love for diversity when it comes to cannabis genetics.
Why Choose SKöRD Marijuana
SKöRD is a cannabis purist, ensuring only the cleanest and best marijuana products. Each of them is created in-house using diversity in genetics.
For connoisseurs, they offer solventless hash oil that comes with a unique taste and potent effects. It is hand-crafted using ice, water, and pressure only.
Each flower comes from exclusive genetics that are pesticide-free. Each hand-crafted indoor hydroponic cannabis ensures unprecedented quality.
SKöRD cartridges maintain the quality standards as they contain full-spectrum hash oil with natural terpenes and cannabinoids. There is no chemical added, ensuring a pure effect.