About The Pot Factory
The Pot Factory is a family operated cannabis producer and processor based in Bellingham, WA. The brand was launched in 2013 and ever since has created a variety of hand-trimmed, carefully packaged products. Whether you like joints, flowers, or extracts, there are plenty of choices for you at The Pot Factory. It was founded on a dream mission: 'to consistently provide a high-quality, diverse product line to the customers'.
Why Choose The Pot Factory
Family-owned business. The Pot Factory was and remains a family operated business. Jordan Barrett and Jenifer Zeri, the co-owners of this brand have a lot of experience as growers and cultivators of cannabis.
A myriad of plants grown each week. This is a big company where around 250 plants are being cloned each week.
Carefully crafted growing system. The plants spend up to two weeks in an Ezclone hydroponic system, after which they are moved into cups with a pearlite blend for two weeks more. What follows is a 2-3 week vegetation period under natural sunlight. Finally, they are pruned and treated manually.
Third-party lab tested. When the growing process is done, all plants are sent off to True Northwest Labs in Olympia to be tested according to LCB guidelines.
Variety of strains available. This company has grown a lot since its establishment. They currently offer a variety of strains, mostly Sativa and Indica hybrids, as well as several CBD strains.
---
Featured in: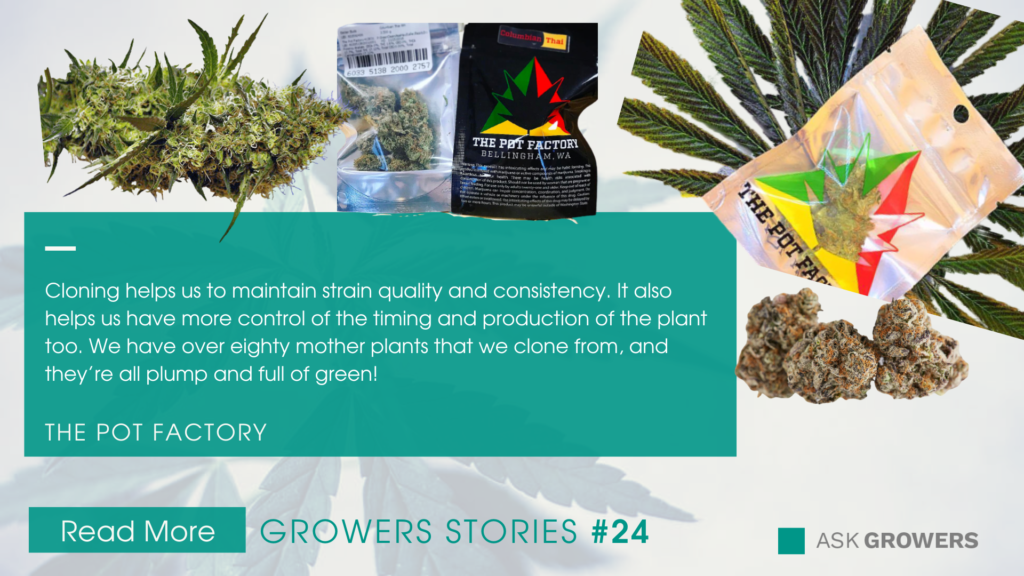 Read more
Back on top