When you think about marijuana plants, you probably imagine large outdoor fields hidden somewhere in the wild or secret underground marijuana farms. Your stereotypes about weed may come from movies and TV series, but they have little to do with reality. Do you know that you can grow weed at home in some states? Yes, you heard us right! Growing marijuana indoors is a legal activity, and it can be particularly rewarding for people with chronic conditions depending on medical marijuana. This article explains how to grow cannabis indoors legally and achieve the best harvest.
Benefits and Drawbacks of Growing Marijuana Indoors
Before we dwell on the ins and outs of growing marijuana indoors, let's list the main advantages of having a small weed farm at home:
It's a relaxing and rewarding hobby. Everyone growing their herbs, tomatoes, or leafy greens indoors knows how calming this activity can be. Taking care of a small garden at home helps destress and distract from the daily worries.
You can control your marijuana supply. If you have a chronic condition causing pain and use marijuana to relieve it, you can benefit greatly from growing cannabis yourself. Although your state regulates the number of plants allowed at home, you will still have enough to cover your medical needs.
You can control cannabis quality. It's always nice to know that your product is of high quality, especially if you are concerned about the potential effects of weed consumption. With this industry becoming oriented to mass production, the cannabis you buy in dispensaries may not always be clean and organic. By growing your own weed, you can ensure your final product is 100% safe.
How to Grow a Weed Plant Indoors: Step by Step Guide
There are many nuances involved in growing cannabis at home. If you have already tried to look up some information on how to start growing marijuana indoors, you may feel overwhelmed by conflicting and obscure data. We are here to help you navigate this activity. Let's go through the main steps of cannabis production at home.

Be Aware of the Laws
Laws regulating marijuana use and farming can be tricky. Before organizing an indoor farm, make sure it is legal in your state. Prepare to spend some time studying the existing laws and regulations.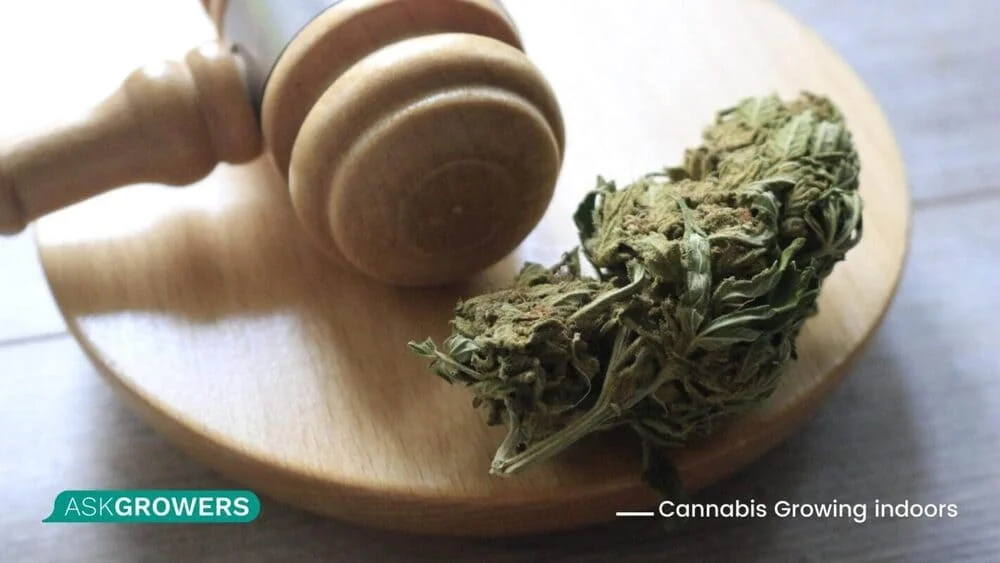 Learn as Much as Possible About Weed
One of the biggest mistakes newbies make is thinking that growing weed is low-maintenance and similar to having potted plants. Cultivating cannabis is a time-consuming process that requires extensive knowledge of the plant, its strains, growing stages, and environmental conditions. Take some time and go through reliable sources to make sure you know what to do and why.
Decide on the Key Aspects of Weed Cultivation
Choose the best way to grow marijuana indoors that works for you. It includes answering the following questions:
What marijuana strain do I want?
Will I grow with seeds or clones?
How many plants should there be to cover my needs?
What budget do I have?
Your answers will greatly determine all the following steps, from purchasing seeds/clones to selecting the equipment.
Select the Optimal Strain
All indoor cannabis farm owners know that choosing the most undemanding strain is the key to success. If you lack knowledge and want a simple strain to start with, choose auto-flowering strains. These hybrid strains have less demanding light and temperature requirements, so you don't need to be an expert to grow them. Many strains, such as Blue Dream or Northern Lights, grow despite minor mistakes with light, soil, and watering. If your potted plants have died before because of the lack of care, you may need to start with these strains first.
Keep Your Farm Clean and Healthy
Cultivating marijuana at home can be a real headache, especially when you face challenges such as pest infestation. You don't want thrips, aphids, whitefly, leaf miners, or spider mites to become your roommates, do you? To prevent this problem, you need to use a high-quality grow tent to isolate your plants from pests. We also recommend cleaning the grow area regularly and washing hands before entering the growing room. If you want to learn more about how to grow marijuana indoors safely, go online for more information on pest management for hemp.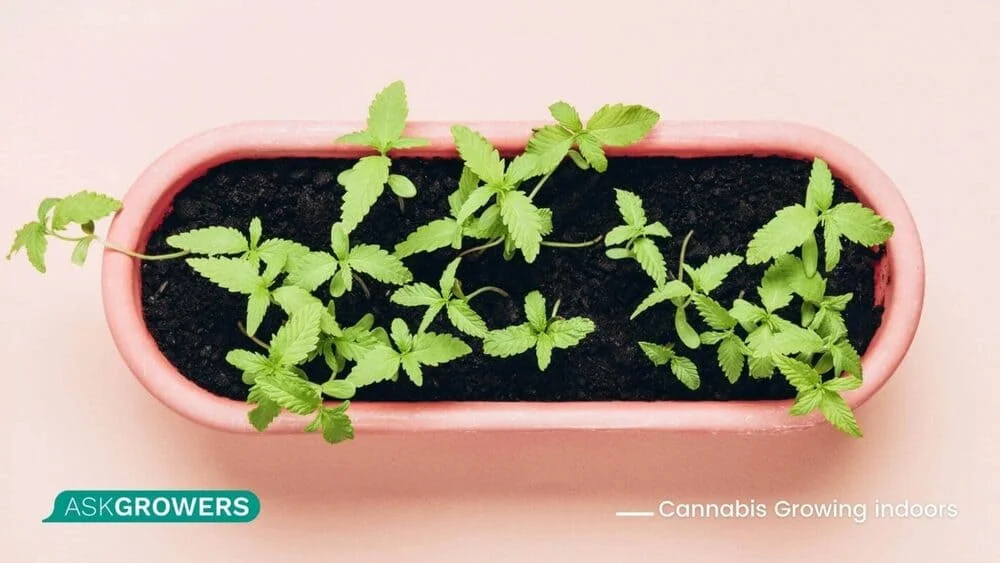 Going Green with Weed Production
Growing cannabis indoors is an energy- and resource-demanding activity. This plant needs a lot of water and light, and it can be hard to grow without the use of chemicals and proper ventilation. Research shows that indoor cultivation is not always environmentally sustainable. If you want to make sure your small farm is green and eco-friendly, consider upgrading your garden with energy-efficient equipment.

Growing Safely and Responsibly
After organizing your weed farm, make sure no children and teenagers get access to your garden. You should also remember that your neighbors may not be very happy about your new hobby. The problem is that the plant's bloom produces a very distinct smell that may irritate your neighbors. So, keep in mind the potential effects on other people when choosing the location for your marijuana farm.
Conclusion
To sum up, growing marijuana at home is a demanding but fun process. Although cultivating weed takes time and effort, it is definitely worth it. Having your own small garden providing you with a stable supply of cannabis is a dream come true!