Dog CBD Treats for Your Furry Friends - AskGrowers Experts' Choice
Cannabidiol, one of the primary active compounds found in the hemp plant, is known for bringing a variety of health benefits not only to people but also to our furry friends. The experts from AskGrowers gathered the best CBD dog treats from leading brands. Read on to discover all the benefits and find the right products!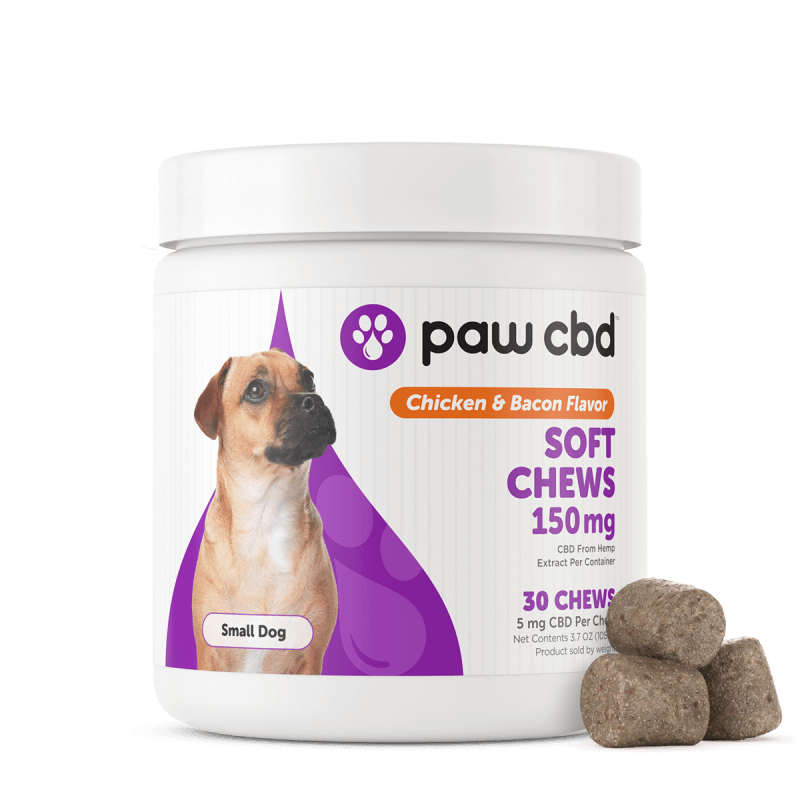 $24.99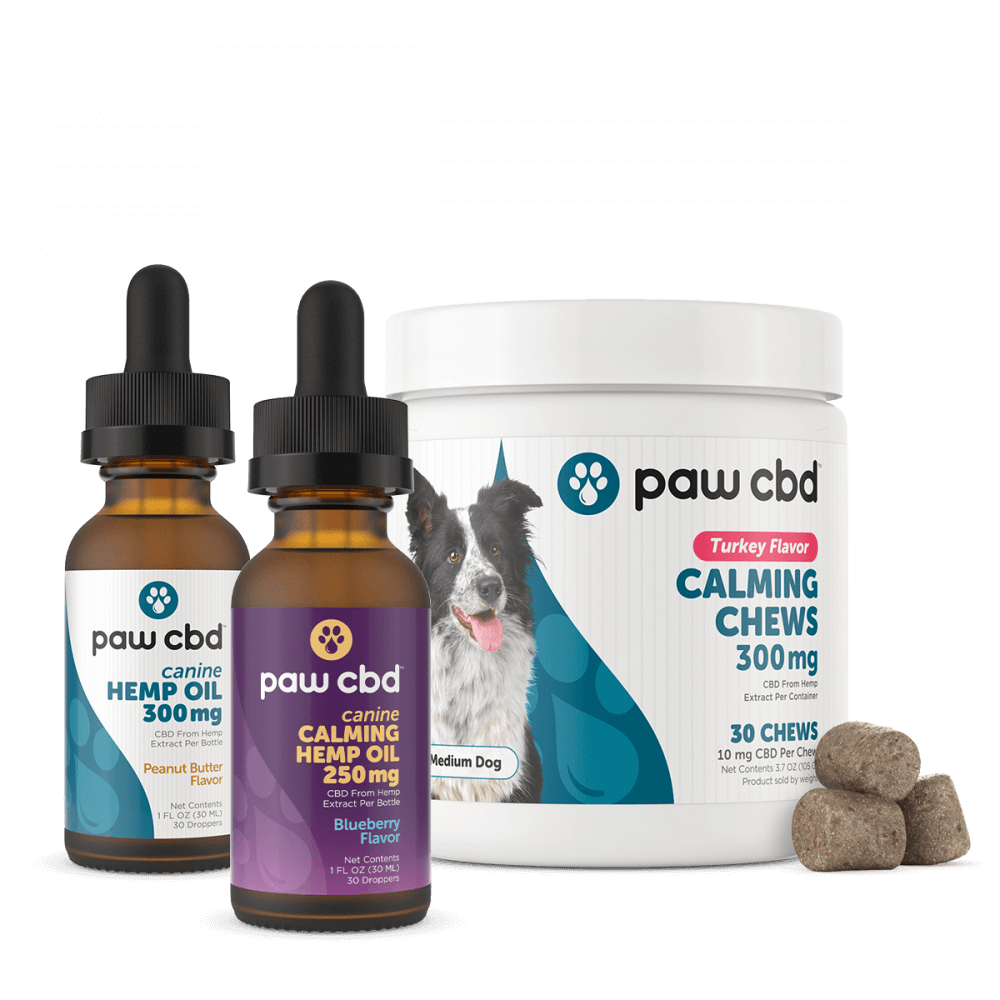 $99.97
What are CBD treats for dogs?
According to the general definition, these treats are infused with cannabidiol and can help your pets overcome a number of issues, such as anxiety, pain, and more[1]. These are small, bite-sized treats made with natural ingredients and flavored to appeal to pups. And they are known to deliver a number of tangible health benefits.
Unlike other products for pets, the effects from treats kick in faster as cannabidiol gets absorbed directly into the bloodstream, where it can interact with the endocannabinoid system (ECS), providing:
Improved appetite;

Pain alleviation;

Anxiety relief, etc.
All in all, chewy CBD dog treats help owners improve the overall health[2] of their canines. On top of that, dog treats with CBD oil don't contain THC, which makes their usage absolutely safe for your pets.
Benefits of Using CBD Treats for Dogs
CBD pet treats are known for a variety of benefits. Namely, you can get the following perks from using these products for your furry buddy.
Relaxation
These snacks are designed specifically for animals who suffer from hyperactivity and separation anxiety[3] and otherwise find it hard to manage their emotions and remain calm. CBD dog treats for hyper dogs will help your canine feel calmer and happier in a natural and delicious way.
For Joint Pain
These goodies use cannabidiol's pain relief and anti-inflammatory properties to help owners relieve the pain and inflammation in their pups every day. CBD dog treats for osteoarthritis[4] don't alleviate aches completely. However, they help your pup move around more easily and enjoy their days to the fullest.
Anti-Stress
The excess of cortisol during and beyond stressful situations can lead to a range of negative consequences for your pet. Cannabidiol is known to reduce this hormone's levels. By giving your furry friend dog CBD treats for anxiety and stress[5], you can help them get back to normal and feel happier.
Better Sleep
Finally, among other CBD dog treats benefits, there is relaxation and improved sleep[6]. For pups that don't seem to sleep well at night, these snacks will help reduce their stress levels and excitement and help them sleep better.
AskGrowers Experts' Choice of the Best CBD Treats for Dogs
AskGrowers was designed by cannabidiol experts with years of experience to help each of you find and buy top-rated products with ease. On our site, we've gathered the best goods from different categories made with quality ingredients and proven to provide the best benefits. If you are looking to buy CBD dog treats, you can definitely rely on our experts' choice and advice.
How to Choose the Best CBD Treats for Dogs
Looking for pet products, you should be especially cautious to pick goods that will make your furry friend feel happier and healthier every day. We strongly recommend that you buy CBD dog treats online from trusted retailers because it's convenient and lets you compare different products and brands in one place.
Additionally, when choosing the right products, keep an eye on the following criteria:
Brand reputation;

Hemp quality and source;

Detailed reports from third-party labs;

Quality of added ingredients;

Concentration of cannabidiol;

CBD dog treats reviews.
Top Picks From AskGrowers's Experts
If you need extra help picking the best dog treats with CBD for your pup, we have you covered! Our specialists have carefully reviewed and tested different options to handpick the best ones for you:
Resources
Yu CHJ; Rupasinghe HPV, (2021) Cannabidiol-based natural health products for companion animals: Recent advances in the management of anxiety, pain, and inflammation, Res Vet Sci. Available at: https://pubmed.ncbi.nlm.nih.gov/34391060/

Bartner LR; McGrath S; Rao S; Hyatt LK; Wittenburg LA, (2018) Pharmacokinetics of cannabidiol administered by 3 delivery methods at 2 different dosages to healthy dogs, Can J Vet Res. Available at: https://pubmed.ncbi.nlm.nih.gov/30026641/

Hunt ABG; Flint HE; Logan DW; King T, (2023) A single dose of cannabidiol (CBD) positively influences measures of stress in dogs during separation and car travel, Front Vet Sci. Available at: https://pubmed.ncbi.nlm.nih.gov/36908527/

Mejia S; Duerr FM; Griffenhagen G; McGrath S, (2021) Evaluation of the Effect of Cannabidiol on Naturally Occurring Osteoarthritis-Associated Pain: A Pilot Study in Dogs, J Am Anim Hosp Assoc. Available at: https://pubmed.ncbi.nlm.nih.gov/33450016/

Bonaccorso S; Ricciardi A; Zangani C; Chiappini S; Schifano F, (2019) Cannabidiol (CBD) use in psychiatric disorders: A systematic review, Neurotoxicology. Available at: https://pubmed.ncbi.nlm.nih.gov/31412258/

Shannon S; Lewis N; Lee H; Hughes S, (2019) Cannabidiol in Anxiety and Sleep: A Large Case Series, Perm J. Available at: https://pubmed.ncbi.nlm.nih.gov/30624194/
Frequently asked questions about CBD Dog Treats
It is difficult to say precisely how long it will take for CBD-infused canine chews to work, as the effects can vary depending on several factors, such as the weight of your pup, the dosage of cannabidiol in the snacks, and the reason for giving the goodies (e.g., for anxiety, pain relief, etc.) Most pups will start to feel the effects of cannabidiol within 30 minutes to an hour after consuming the product. However, it can take several days of regular use for the full effects to be apparent.
The shelf life can vary depending on the specific product and how it is stored. In general, snacks should be stored in a cool, dry place away from direct sunlight. They should also be kept in an airtight container to prevent moisture and contamination. Most cannabidiol canine bites have a best-by-date printed on the packaging, giving you an idea of how long the snacks are expected to last.
It is recommended to start with a low dose of cannabidiol and gradually increase it over some time if needed. This allows your pup's body to adjust to the effects of cannabidiol and can help you determine the optimal dose for your pet. Once you have determined the appropriate dosage, it's usually recommended to give the bites to your pet once or twice daily, depending on their needs. Can a dog overdose on CBD treats? It is possible, so moderation in dosages is advised – start low and go slow.
Generally, it's safe for dogs, even in high doses. However, it's always best to avoid giving your dog too many of them. The overdose symptoms may include drowsiness, dry mouth, and stomach upset. These side effects are typically mild and will resolve on their own, but it's vital to monitor your Are cannabidiol dog treats safe? Absolutely.