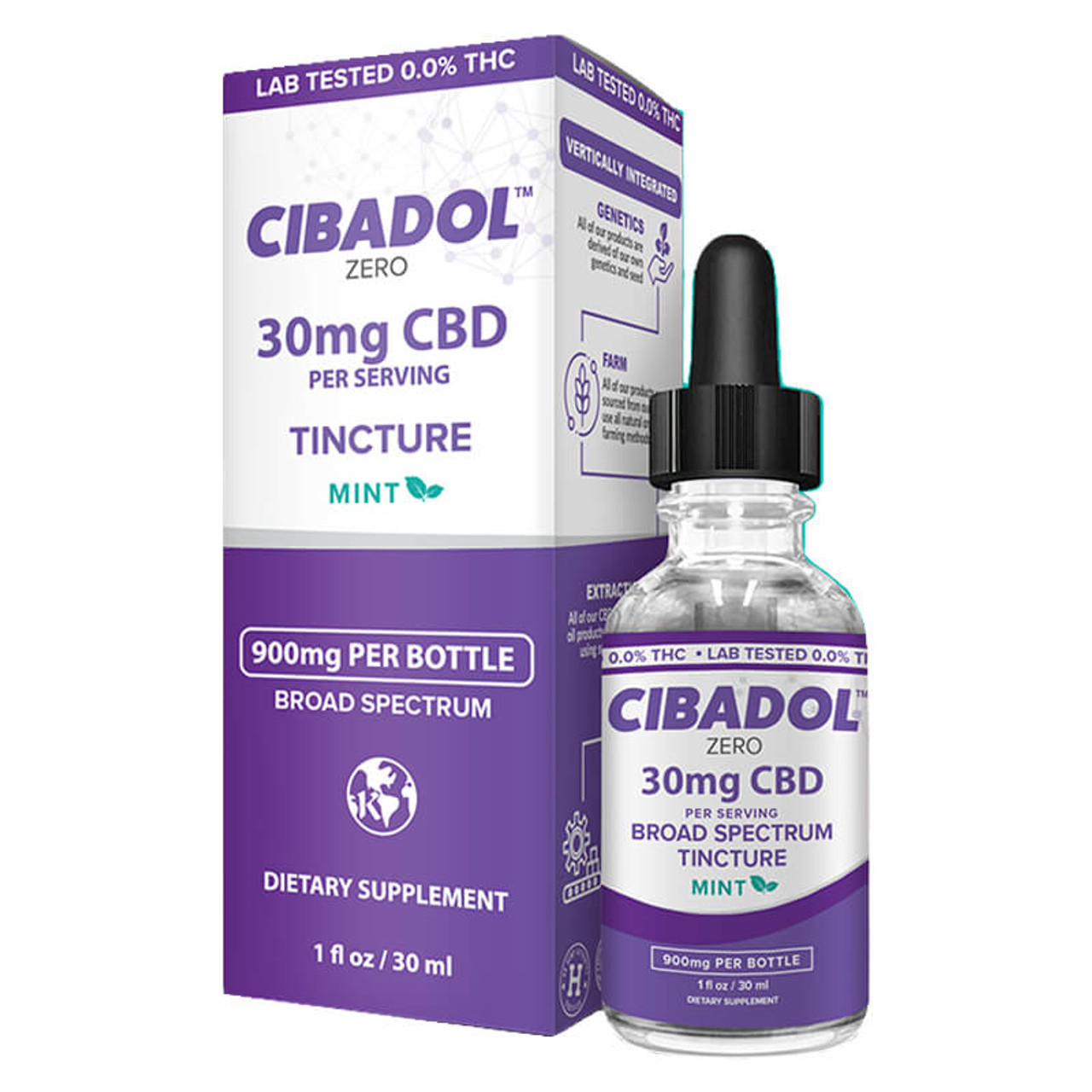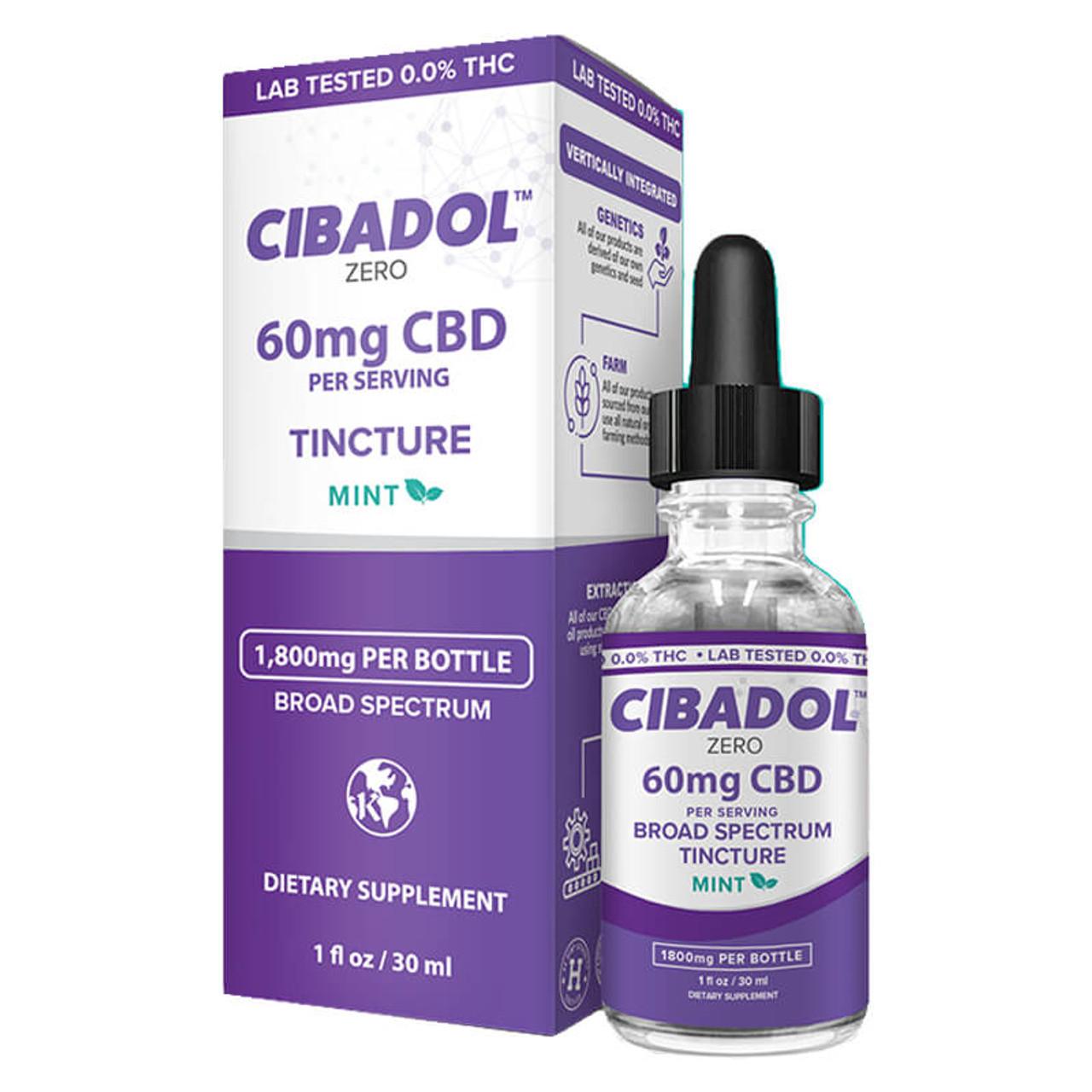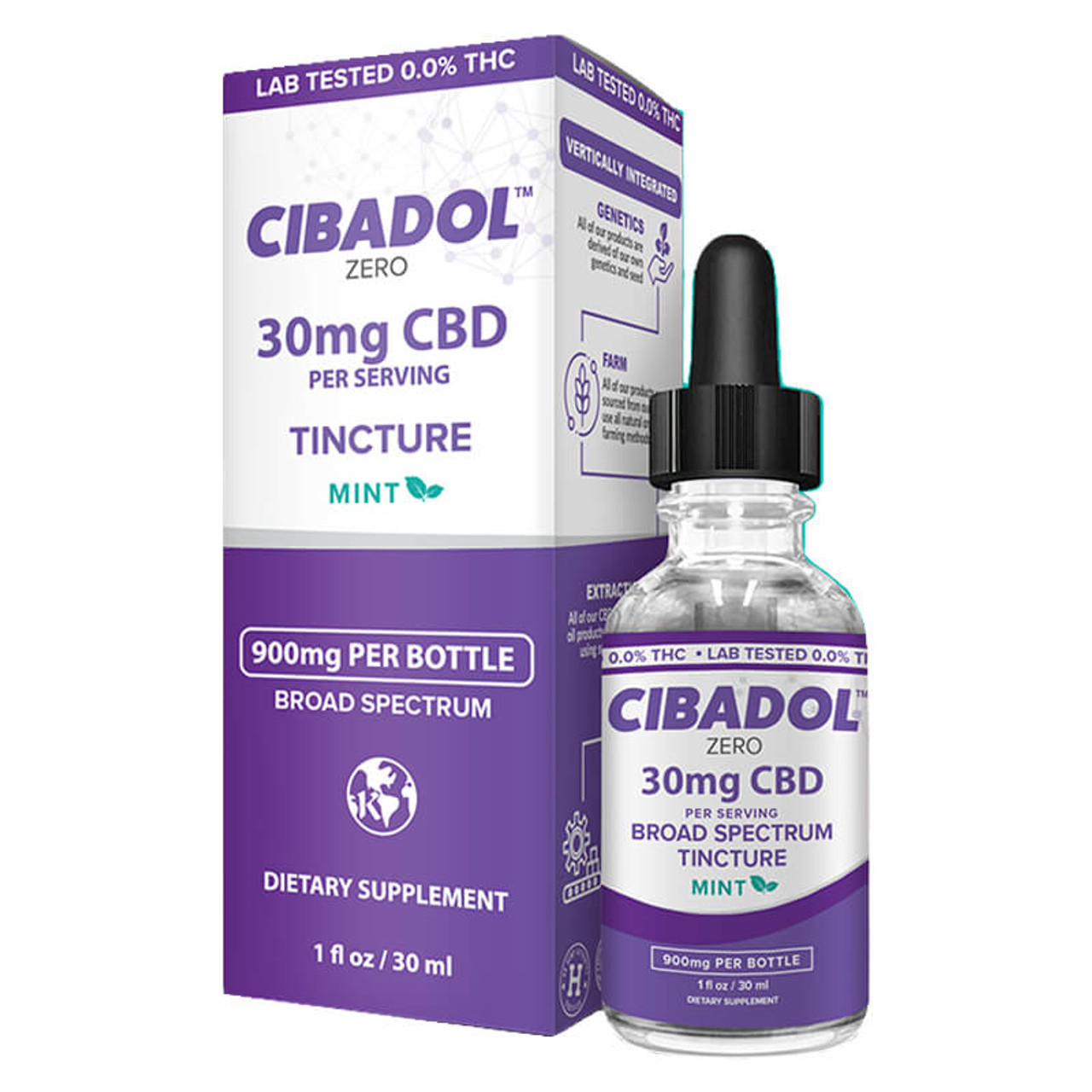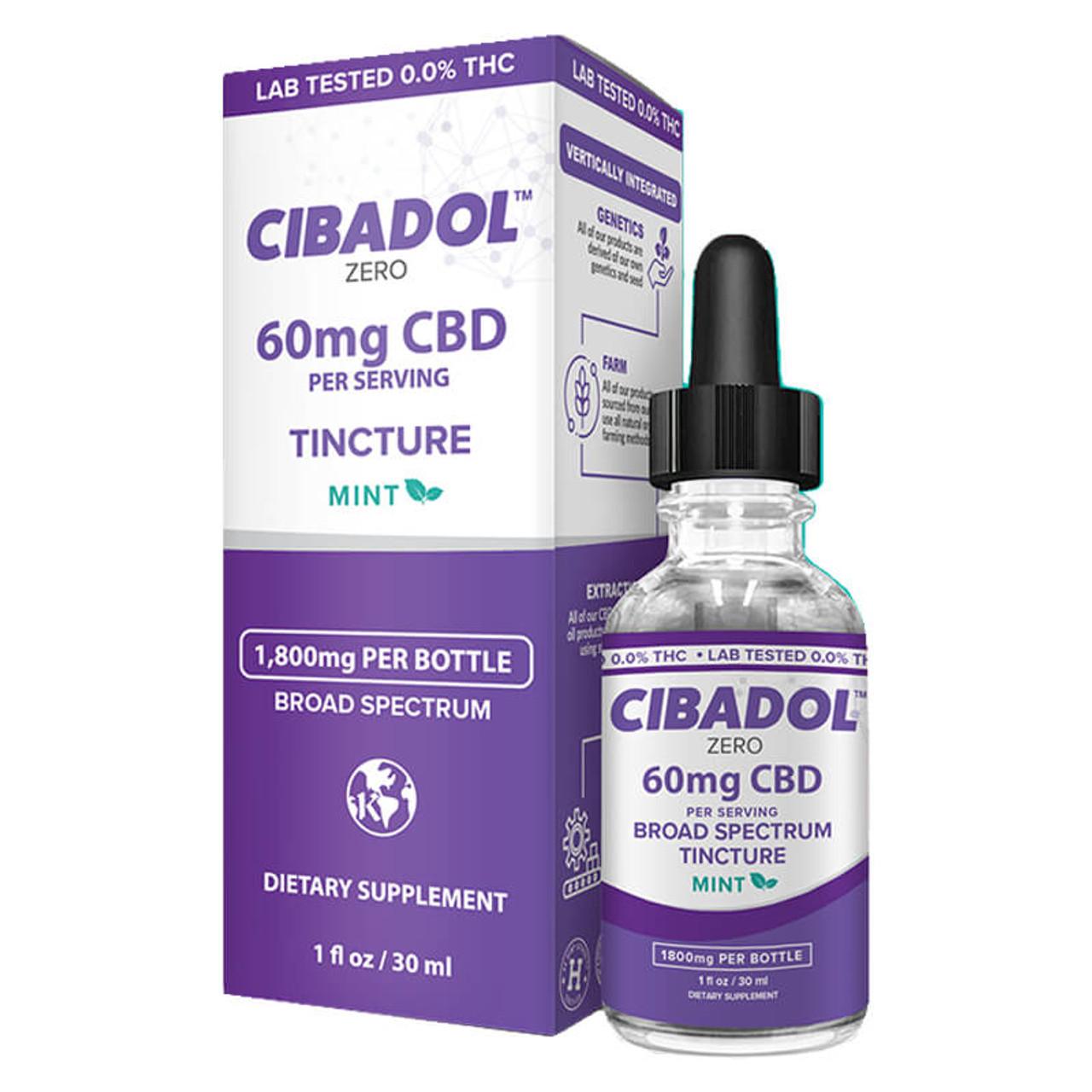 Broad Spectrum CBD Mint Tincture 900 mg, 1800 mg
by

Cibadol
$24.99
Buy Now
On Official Website
Cibadol Shipping Terms:
FREE SHIPPING – All Orders $99+
Category: CBD Oils
Subcategory: CBD Tinctures
CBD: 900 mg, 1800 mg
THC: 0%
Volume: 30 mL
Flavour: Mint
Servings: 30
Broad spectrum CBD tincture from Cibadol Zero effectively relieves chronic pains, anxiety, and other afflictions. The formula is free from THC compounds and has organically-approved ingredients for safe use and absorption. It is tested in independent labs for efficacy and is highly potent to give you fast relief. Place the required drops beneath your tongue and wait for absorption within a minute. The main ingredients include non-GMO hemp extracts from Colorado, coconut oil, and sunflower lecithin. The product is packaged in a 900mg bottle, and each ml serving contains 30mg of pure CBD. Enjoy the mint-flavored solution daily for a refreshing taste.