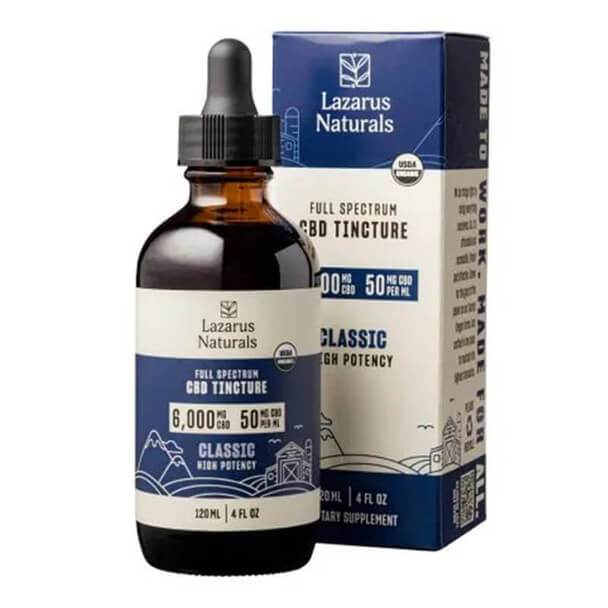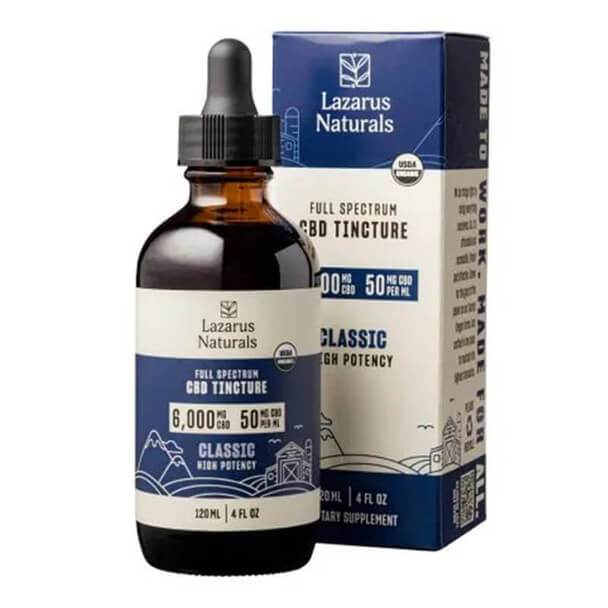 CBD Tincture - Full Spectrum Classic - 6000 mg
by

Lazarus Naturals
$119.99
Buy Now
On Official Website
GET AN EXTRA 5% OFF ON YOUR ORDER
cbdoilusers
Lazarus Naturals Shipping Terms:
FREE SHIPPING VIA USPS ON ALL ORDERS OVER $50! All orders under $50 are subject to a $5.00 shipping cost. USPS shipping days are Mon-Fri.
Tinctures from Lazarus Naturals are a good choice for newbies and experienced CBD users because they come in a variety of potencies. CBD Tincture – Full Spectrum Classic – 6000 mg is for consumers who prefer more potent products. It is 100% natural and made of organic plant-based components, such as hemp extract, hemp seed oil, and coconut oil. It is bottled in a 120 ml flask and has a natural hemp flavor that highlights the taste of hemp terpenes. The tincture serves as a perfect foundation for your daily routine. It has multiple positive effects on the body, promoting better sleep, complete relaxation, and faster recovery.
About Lazarus Naturals Brand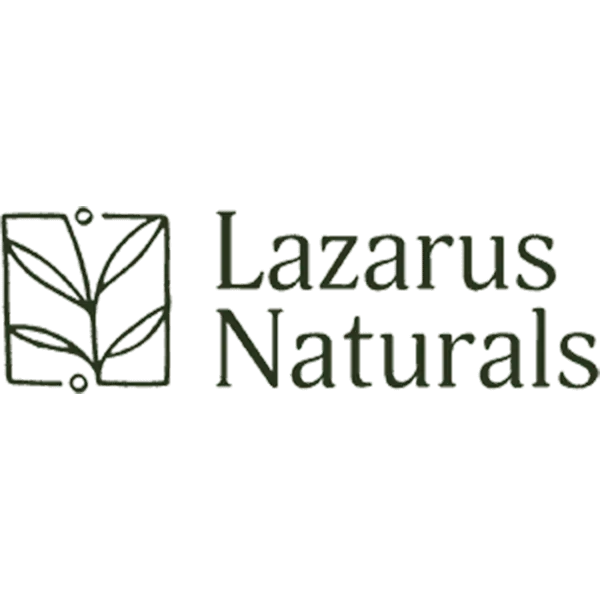 Lazarus Naturals is a very popular brand with the mission to create hemp products that are "designed by nature and perfected by science. "The company has been founded on the belief that quality CBD should be accessible to all.. It is a proud member of the key state and national industry associations, such as the Oregon Cannabis Association, the American Herbal Products Association, Oregon Farm Bureau, the U.