Mission Farms CBD Relax Full Spectrum CBD Oil 1000mg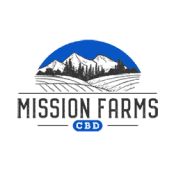 Mission Farms CBD
Official Brand Website
Secure shopping
Mission Farms CBD Full-Spectrum Relax CBD Oil Review
Full-spectrum relax CBD oil by Mission Farms CBD is an all-natural supplement that will help you control stress levels, relieve strained muscles, get mental calm, and restore healthy sleep. The basic component of full-spectrum relax CBD oil that provides ultimate decompression is 1000 mg of CBD per 1-fl. oz. bottle. Its relaxing effect is intensified by a blend of soothing herbs. The essential oils of grapefruit, orange, ylang ylang, and clary sage are known for their calming smells and sedative effects. These Mission Farms CBD drops have a citrus cream flavor and taste delicious. You can choose this product with increased strength if you need stronger support (2000 mg CBD per 1 fl. oz.).
About Mission Farms CBD
Mission Farms CBD is a CBD brand founded in 2018. The company is located in Bend, Oregon.. The primary mission of the brand is to help people feel good again and improve their quality of life.
CBD Oils by Subcategories
Discover More CBD Products By Specific Category