CBD Lip Balm
CBD Lip Balms are crafted for those seeking nourished and soft lips with the added potential benefits of CBD, such as soothing chapped skin. These balms often feature a blend of hydrating ingredients and are available in an assorted of flavors. Each product's detailed description, alongside customer feedback and lab test documentation, is provided to help you find the perfect balm for your lip care routine.
13 products found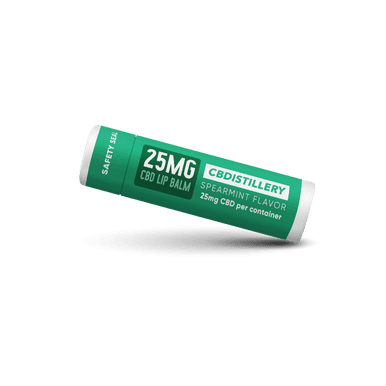 $4
$10.99
Discover More CBD Products By Specific Category
Frequently asked questions about CBD Lip Balm
A CBD lip balm is a hydrating lip gloss with the added advantages of cannabidiol. It is non-addictive to use lip balm with CBD cause it's THC-free and natural. Making a CBD lip balm with extra soothing components like hemp seed oil, beeswax, or shea butter can provide a concentrated hydration boost while safeguarding the skin's sensitive surface. Natural CBD lip balm protects the lips against infection and germs by rubbing it on the skin. That is particularly crucial if the lips have colds, which are more vulnerable to disease, or cracked skin.
traditional creams, nourishing and soothing dry, cracked, or flaky lips. CBD in lip balm can shield our lips from the sun's rays and accelerate aging. In various ways, cannabidiol interacts with the mammalian endocannabinoid system to establish balance and well-being and repair skin. Another antibacterial substance with excellent anti-inflammatory effects is CBD. Therefore, you may combine this moisturizing ingredient with other all-natural components to seal moisture for long periods, enabling the lips to recover completely.
Most CBD balms are waxy, thick, and nearly solid. Like other topicals, they are intended to be used directly. Because skin absorption is relatively low, it is preferable to use a topical solution with a high concentration of CBD for application. CBD balms may be helpful for specific skin issues in addition to easing bodily discomfort. CBD lip balm may be used for nourishing and protecting lips from bacteria. Also, products with CBD reduce the level of stress and anxiety. They are almost without or deficient amounts of THC, so they are non-addictive and rarely cause side effects.
You may purchase CBD products at your neighborhood dispensaries, pharmacies, and supermarkets. CBD balms can also be purchased at beauty shops because they are self-care items. There are moreover specialty CBD stores that provide a variety of choices. Think about buying products with cannabidiol online from the websites of CBD retailers and manufacturers. You can read reviews, compare costs, and even find CBD lip balms for sale.