Five CBD Rosin Gummies, Daytime, 20ct
$39.99
On Official Website
Five CBD Shipping Terms:
Free Shipping on U.S. Orders $60+
All orders under $60 will have a $1.99 shipping rate for 7 - 10 Business Days.
Category: CBD Edibles
Subcategory: CBD Gummies
Brand: Five CBD
CBD: 15 mg per gummy
THC: 0.045 mg per gummy
Flavour: Candied Lemon
Quantity: 20 gummies
Five CBD Rosin Gummies, Daytime, 20ct Review
Without using any chemicals or solvents, the rosin extract is made by gently pressing USDA Organic hemp flower to release the plant's cannabinoids, oils, and terpenes. Five CBD uses full-plant extract that is abundant in CBDA and THCA, both of which offer remarkable advantages not found in other hemp products. There is 15 mg of full-plant cannabinoids in each gummy. The product is designed to significantly improve your life. The purpose of these delicious treats is to reduce your anxiety and stress. Also, this CBD product calms and allows you to distract yourself from problems.
About Five CBD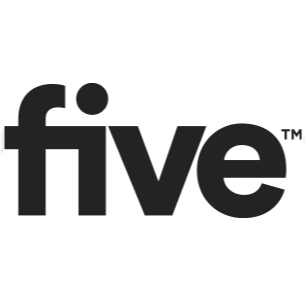 Five CBD is a brand that specializes in full-spectrum cannabidiol. The company was founded in 2020 and is located in Laguna Beach, California.. The brand's name comes from its commitment to all parts of the hemp plant.
Discover More CBD Products by Category