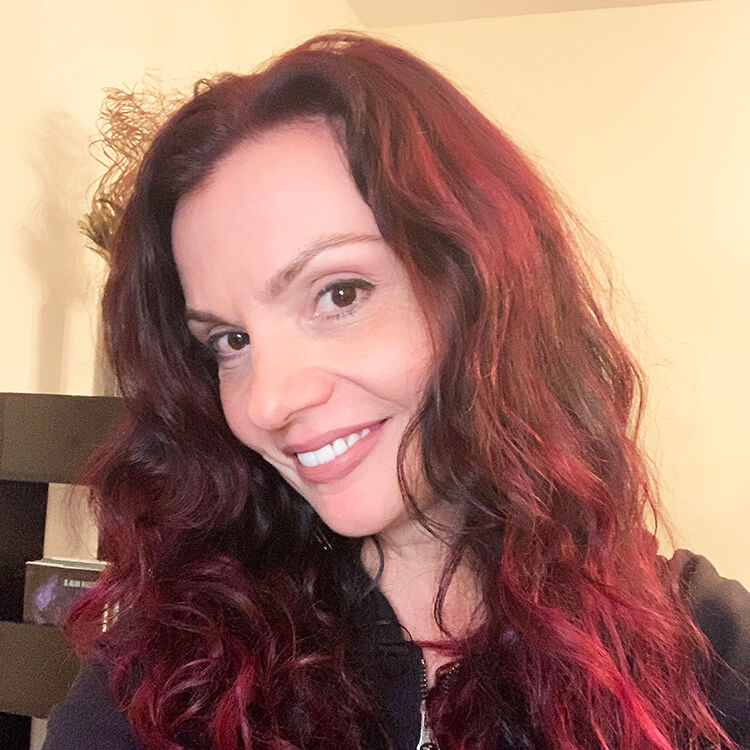 Henrietta Szutorisz, Ph. D Szutorisz
I am a biomedical scientist and entrepreneur with more than 25 years of international experience in various fields such as virology, cancer, developmental biology, stem cell research, neuroscience and behavioral studies. Throughout my academic career, I conducted research at the Agricultural Biology Center (Hungary), Swiss Institute for Experimental Cancer Research (Switzerland), MRC London Institute of Medical Sciences (UK), Stowers Institute for Medical Research (MO, USA), and the Icahn School of Medicine at Mount Sinai (NY, USA). My broad interest lies in the developmental and neurobiological mechanisms that are subject to environmental influences and have the potential to give rise to either adaptive progress or pathologies. Some of the most important regulatory decisions take place in early neuronal development, and this is extremely important for functioning when we interact with the environment. Biological mechanisms of gene regulation 'above the genome' (known as epigenetics) are key components of such adaptation processes. I have utilized this knowledge to investigate epigenetic aspects of the neuroscience and behavior, while studying biological mechanisms associated with exposure to drugs of abuse, especially cannabinoids.
Between 2010 and 2021, I held postdoctoral and faculty positions at the Department of Psychiatry, Icahn School of Medicine at Mount Sinai, which is ranked among the nation's top 10 in its level of funding from the National Institutes of Health. Closely intertwined with the Department of Neuroscience, it is at the forefront of unlocking complex interactions between mental health and biological processes, with the goal to develop personalized treatment strategies using biological or behavioral interventions. During my tenure at Mount Sinai, I carried out innovative research to explore the intergenerational effects of cannabis use and coordinated large collaborative studies to uncover long-term behavioral and molecular consequences. On the technical side, I have both first-hand and supervisory experience with various preclinical models using biochemistry, cell culture, animal models, as well as human clinical studies and computational analyses of large, complex datasets. I trained many young scientists and technical staff in these disciplines and technical approaches.
My work has received numerous academic research awards and collaborative grants both in Europe and in the United States and has been published in high-impact journals, also attracting extensive media attention (see highlights below). I have been regular presenter at scientific conferences worldwide and served as reviewer for various journals in the fields of molecular, cellular and neurobiology.
Studies of epigenetics continue to inform my theoretical interests and now entrepreneurial pursuits to develop science-based approaches for optimizing mental health, including prevention and treatment. I am especially interested in understanding the potential risks and benefits of cannabis and psychedelic medicines. One of my current goals is to develop personalized, user-friendly digital tools integrating neuroscience with medical and self-improvement methods for addiction research, education, and recovery.
Education
Ph.D in Biology; University of Lasusanne, Lausanne, Switzerland
Sc. in Genetics; Corvinus University of Budapest, Budapest, Hungary
Representative Peer-reviewed Publications
Ellis, R.J., Bara, A., Vargas, C.A., Frick, A.L., Loh, E., Landry, J., Uzamere, T.O., Callens, J.E., Martin, Q., Rajarajan, P., Brennand, K., Ramakrishnan, A., Shen, L., Szutorisz, H., and Hurd, Y.L. (2021). Prenatal Delta(9)-Tetrahydrocannabinol Exposure in Males Leads to Motivational Disturbances Related to Striatal Epigenetic Dysregulation. Biol Psychiatry.
DOI: 10.1016/j.biopsych.2021.09.017
Lo, H.F., Hong, M., Szutorisz, H., Hurd, Y.L., and Krauss, R.S. (2021). Delta9-Tetrahydrocannabinol inhibits Hedgehog-dependent patterning during development. Development 148. 10.1242/dev.199585.
DOI: 10.1242/dev.199585
Bara, A., Ferland, J.N., Rompala, G., Szutorisz, H., and Hurd, Y.L. (2021). Cannabis and synaptic reprogramming of the developing brain. Nat Rev Neurosci 22, 423-438. 10.1038/s41583-021-00465-5.
DOI: 10.1038/s41583-021-00465-5
Szutorisz, H. and Hurd, Y.L. (2018). High times for cannabis: epigenetic imprint and its legacy on brain and behavior. Neuroscience & Biobehavioral Reviews, 85, 93-101.
DOI: 10.1016/j.neubiorev.2017.05.011
Szutorisz, H., Egervari G., Sperry J., Carter J.M. and Hurd Y.L. (2016). Cross-generational THC exposure alters the developmental sensitivity of ventral and dorsal striatal gene expression in male and female offspring. Neurotoxicol Teratol. 58, 107-114.
DOI: 10.1016/j.ntt.2016.05.005
Szutorisz H. and Hurd Y.L. (2015): Epigenetic effects of cannabis exposure. Biological psychiatry 79, 586-94.
DOI: 10.1016/j.biopsych.2015.09.014
Watson C.T., Szutorisz H., Garg P., Martin Q., Landry J.A., Sharp A.J., et al. (2015): Genome-wide DNA methylation profiling reveals epigenetic changes in the rat nucleus accumbens associated with cross-generational effects of adolescent thc exposure. Neuropsychopharmacology 40, 2993-3005.
DOI: 10.1038/npp.2015.155
Szutorisz, H., DiNieri, J.A., Sweet, E., Egervari, G., Michaelides, M., Carter, J.M., Ren, Y., Miller, M.L., Blitzer, R.D., and Hurd, Y.L. (2014). Parental THC exposure leads to compulsive heroin-seeking and altered striatal synaptic plasticity in the subsequent generation. Neuropsychopharmacology 39, 1315-1323.
DOI: 10.1038/npp.2013.352
Morris, C.V., DiNieri, J.A., Szutorisz, H., and Hurd, Y.L. (2011). Molecular mechanisms of maternal cannabis and cigarette use on human neurodevelopment. The European journal of neuroscience 34, 1574-1583.
DOI: 10.1111/j.1460-9568.2011.07884.x
DiNieri, J.A., Wang, X., Szutorisz, H., Spano, S.M., Kaur, J., Casaccia, P., Dow-Edwards, D., and Hurd, Y.L. (2011). Maternal cannabis use alters ventral striatal dopamine D2 gene regulation in the offspring. Biological psychiatry 70, 763-769.
DOI: 10.1016/j.biopsych.2011.06.027
Public Highlights and Articles in Popular Magazines
Inaugural Symposium on Cannabis Research and Regulation: Informing Policy with Science.
https://sites.duke.edu/ciphers/2019/04/11/inaugural-symposium-on-cannabis-research-and-regulation-informing-policy-with-science/
Marijuana panel left some questions hanging. Commentary by Dean Whitlock.
https://vtdigger.org/2017/10/16/dean-whitlock-marijuana-panel-left-questions-hanging/
Neuroepigenetics of Drug Addiction: Marijuana. Neuroepic, educational material.
https://neuroepic.mcdb.lsa.umich.edu/wp/7-neuroepigenetics-drug-addiction-marijuana/
Parental Marijuana Use Could Lead to Offspring Compulsive Heroin-Seeking. Written by Laureano Andrade Vicenty.
https://chewingthesfat.com/marijuana/thc.html
The Great Pot Experiment. Time Magazine, written by Bruce Barcott & Michael Scherer.
http://time.com/magazine/us/3858345/may-25th-2015-vol-185-no-19-u-s/
Animal Study Suggests Marijuana May Affect Future Offspring's Susceptibility to Heroin. National Institute on Drug Abuse, written by Sarah Webb.
https://www.drugabuse.gov/news-events/nida-notes/2015/02/animal-study-suggests-marijuana-may-affect-future-offsprings-susceptibility-to-heroin
Weed: A Gateway Drug Across Generations? National Geographic, written by Virginia Hughes.
http://phenomena.nationalgeographic.com/2014-03-17/weed-a-gateway-drug-across-generations/
Szutorisz, H., and Hurd, Y.L. (2022). Overcoming addiction stigma: Epigenetic contributions to substance use disorders and opportunities for intervention. Neuron. DOI: 10.1016/j.neuron.2022.03.018
Latest articles by Henrietta Szutorisz, Ph. D
Get known with our other writers
View All