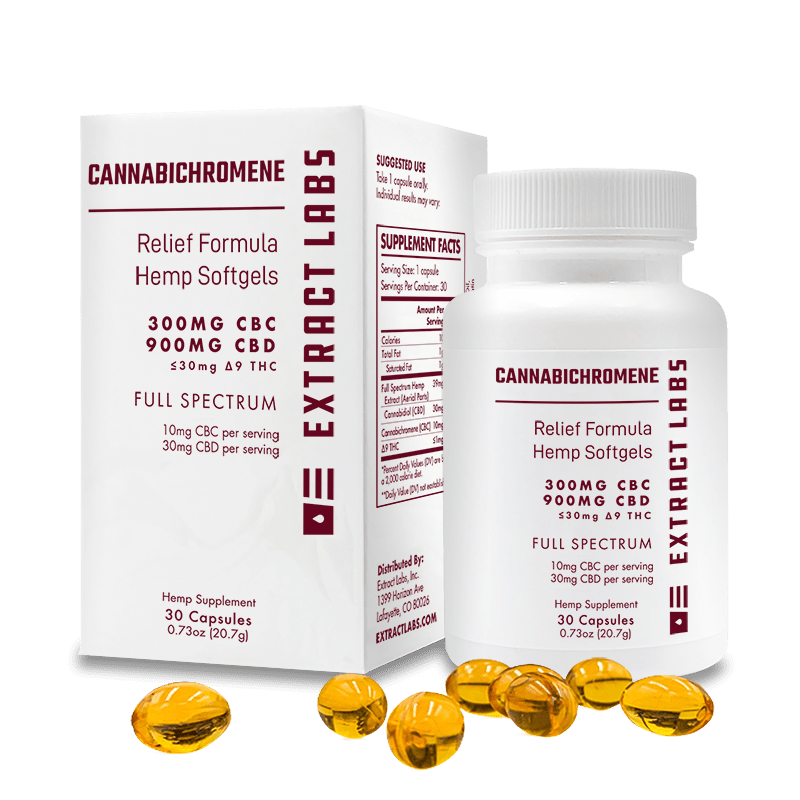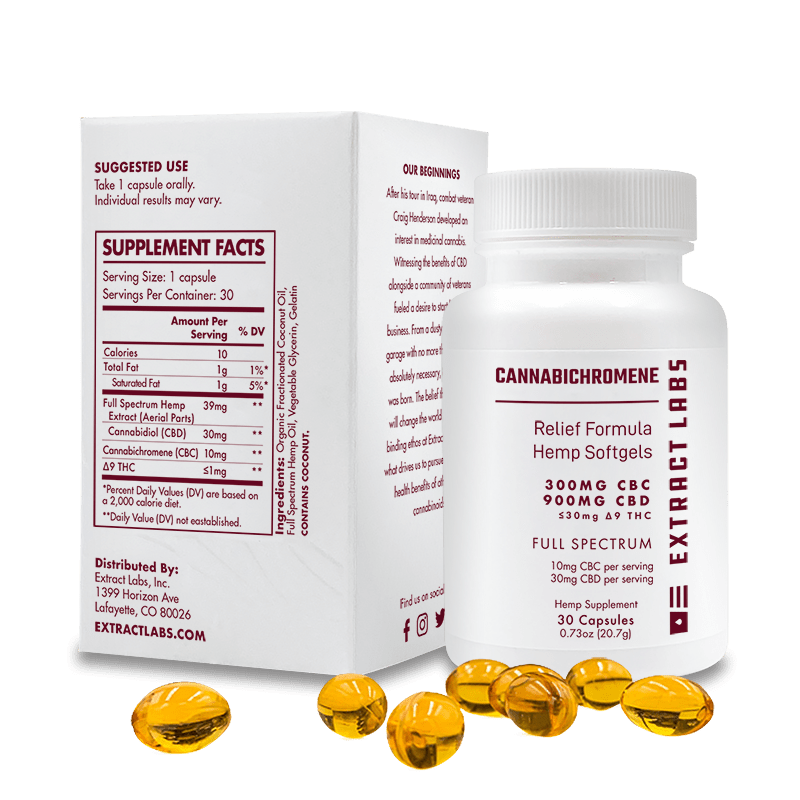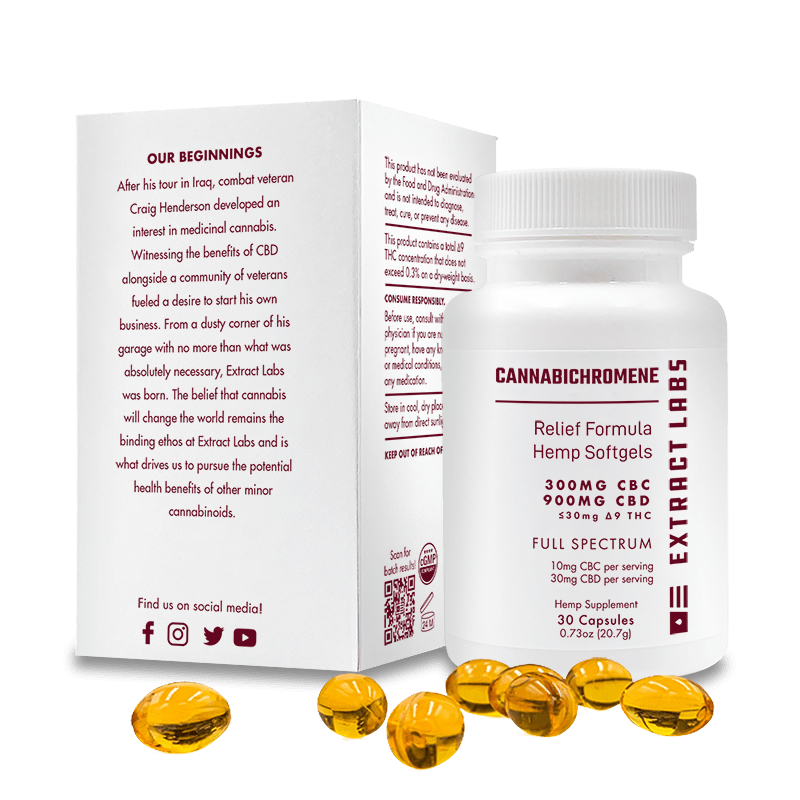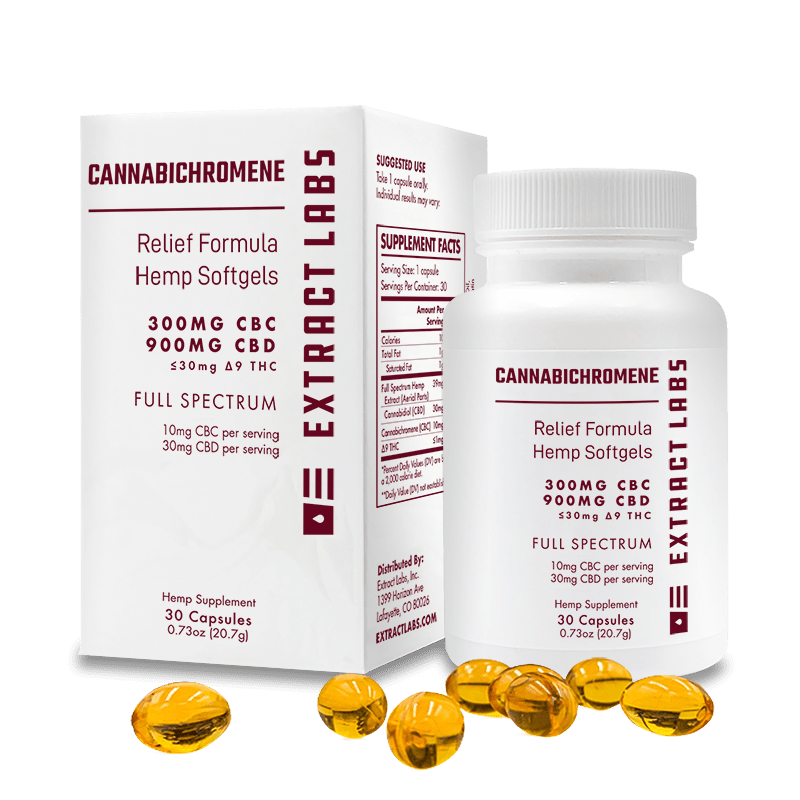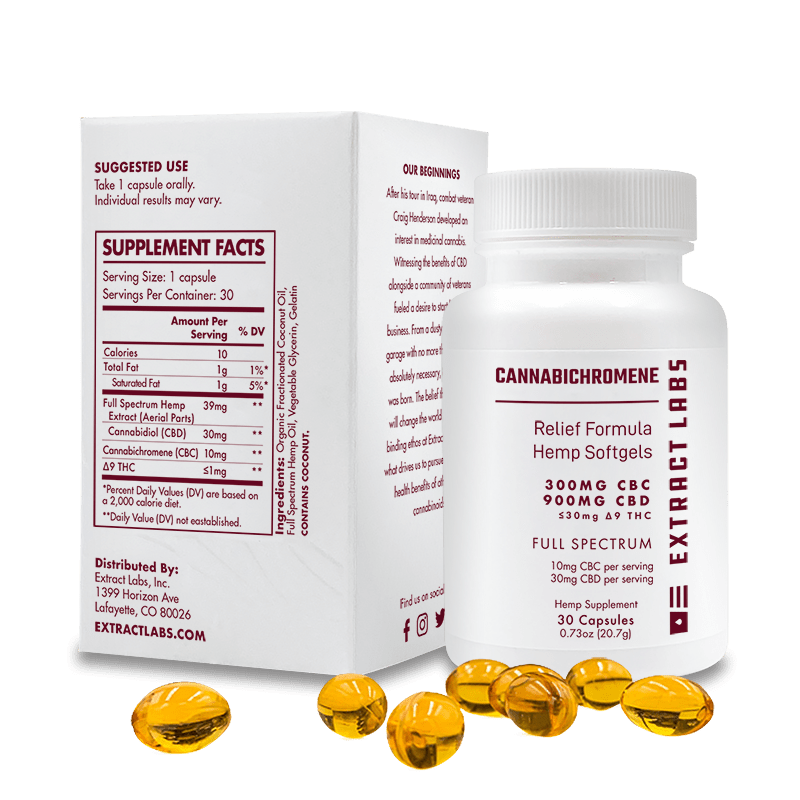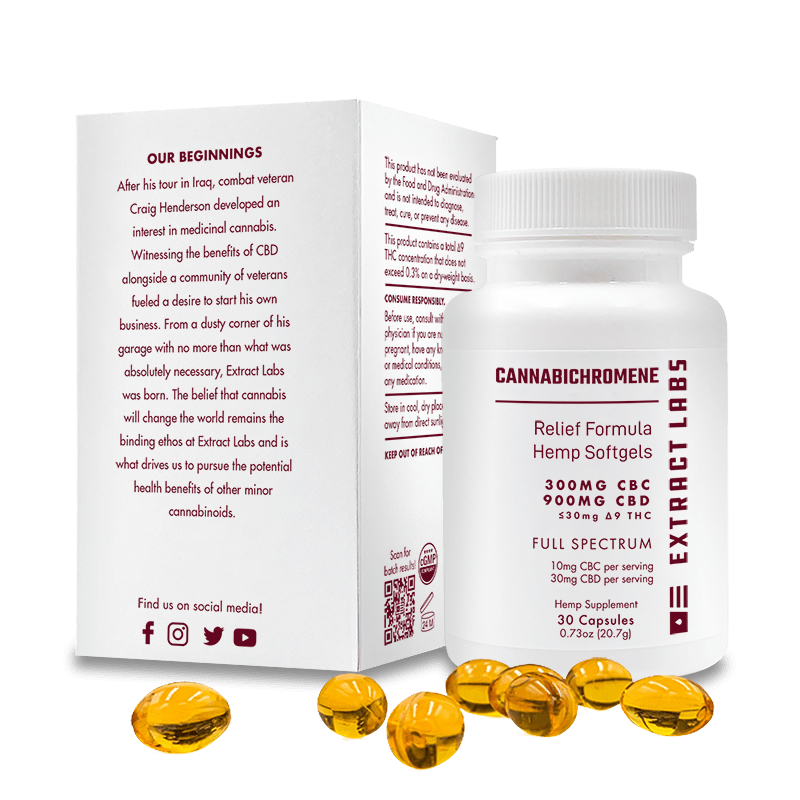 Extract Labs Relief Formula CBC Softgels Full Spectrum
$99.99
On Official Website
Extract Labs Shipping Terms:
Free shipping for orders $75 or more through USPS Priority Mail only. They offer 2–4 day delivery with USPS Priority mail, or 1–3 day expedited shipping with USPS Express.
Category: CBD Capsules
Subcategory: CBD SoftGel
Brand: Extract Labs
CBC: 600 mg
CBD: 1800 mg
THC: 35 mg
Flavour: Natural
Quantity: 30 capsules
Servings: 30 mg per capsule
Extract Labs Relief Formula CBC Softgels Full Spectrum Review
The CBC Capsules (Relief Formula) by Extract Labs have a rich history. They were formulated and manufactured with the interests of veterans in mind and now help a broad CBD user population to battle stress, insomnia, and depression. The product's proprietary formula contains a 3:1 ratio of CBD to CBC to give a strong calming effect. The bottle of CBC Capsules (Relief Formula) contains 30 caps – enough to manage your therapeutic needs for 2 weeks to 1 month. Each capsule comes with a powerful concentration of CBD (60mg) and CBC (20mg) for quick stress relief. The product includes only organic, non-GMO ingredients and is manufactured in a cGMP facility. All items produced by Extract Labs go through third-party testing for additional quality checks.
About Extract Labs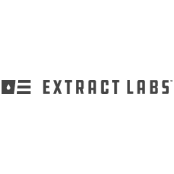 Extract Labs is a CBD brand and also a cGMP lab founded in 2016. The brand was born by combat veteran Craig Henderson who witnessed the benefits of CBD in the veteran community and wanted to make these benefits available to everyone.. Years later, this company is now featured in Vet100 as one of America's Fastest Growing Veteran-Owned Businesses according to Inc.
Discover More CBD Products by Category