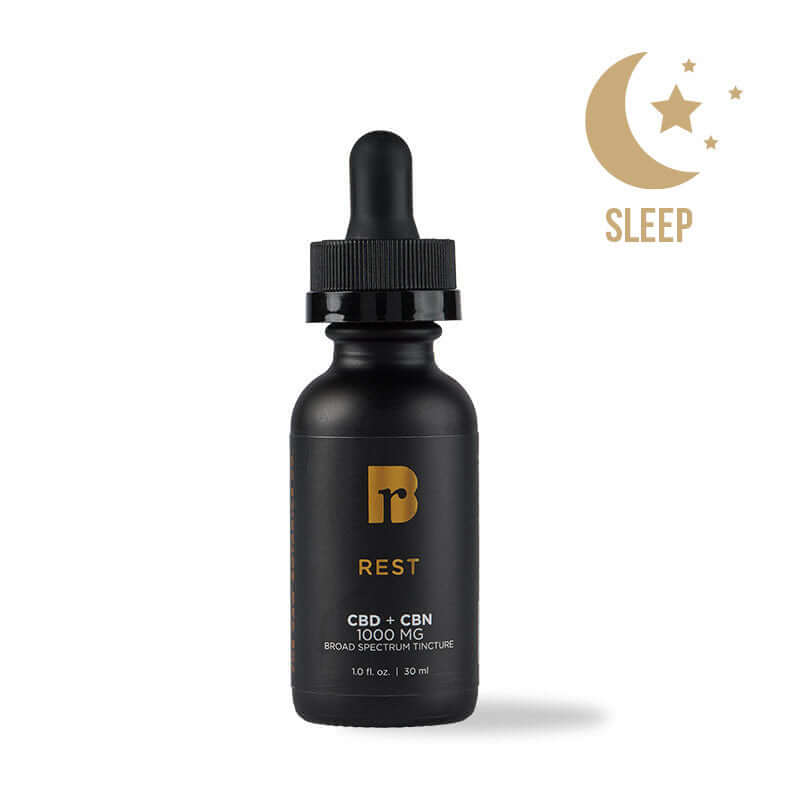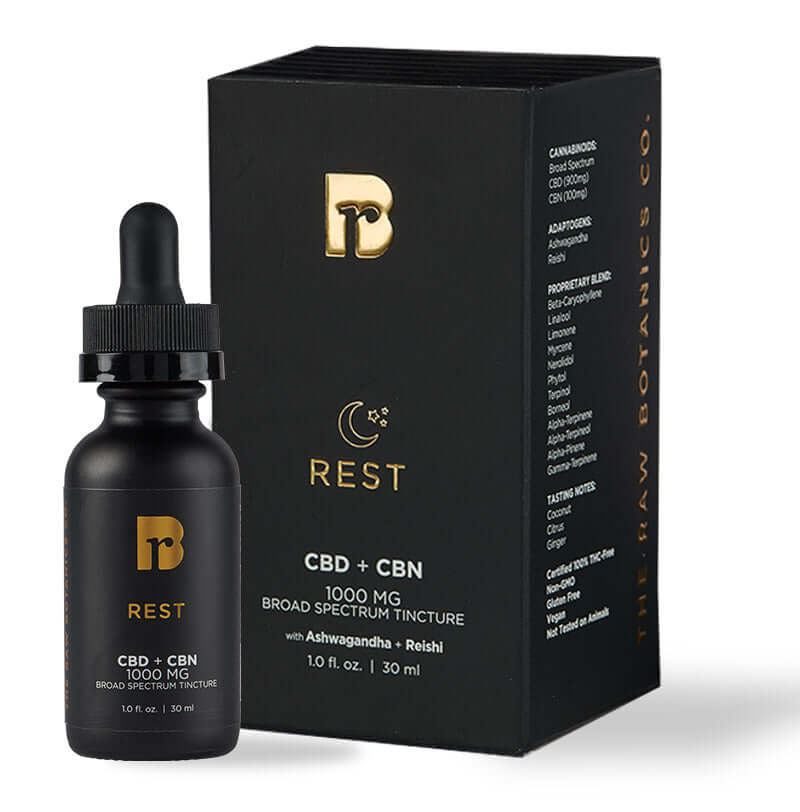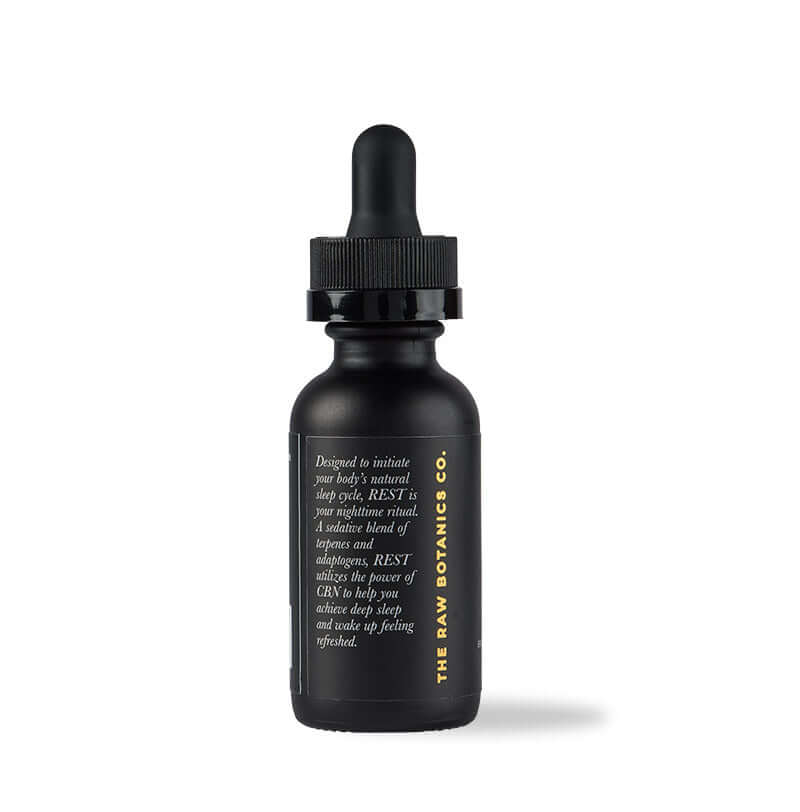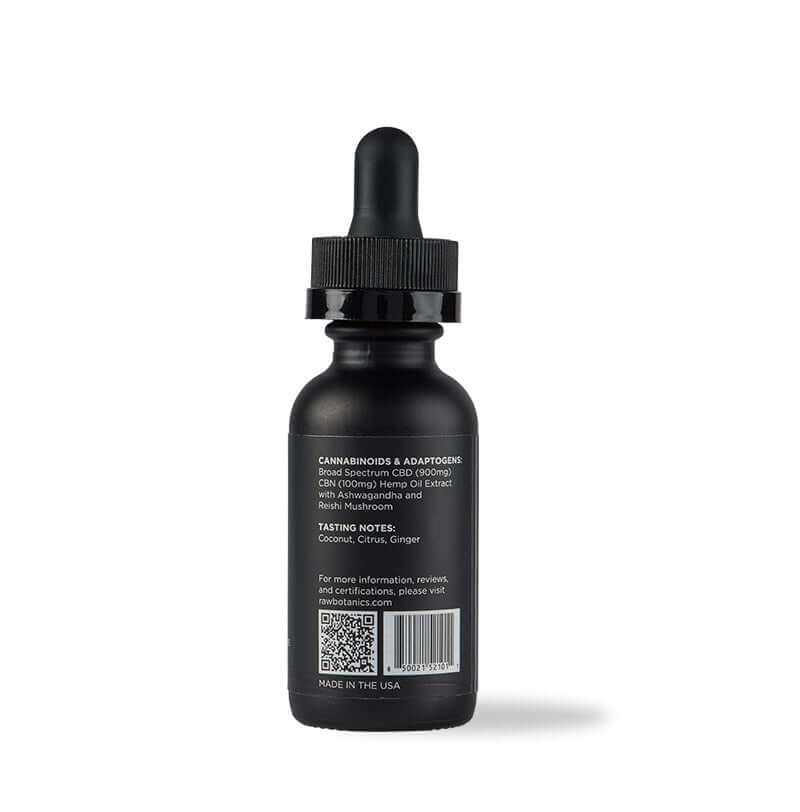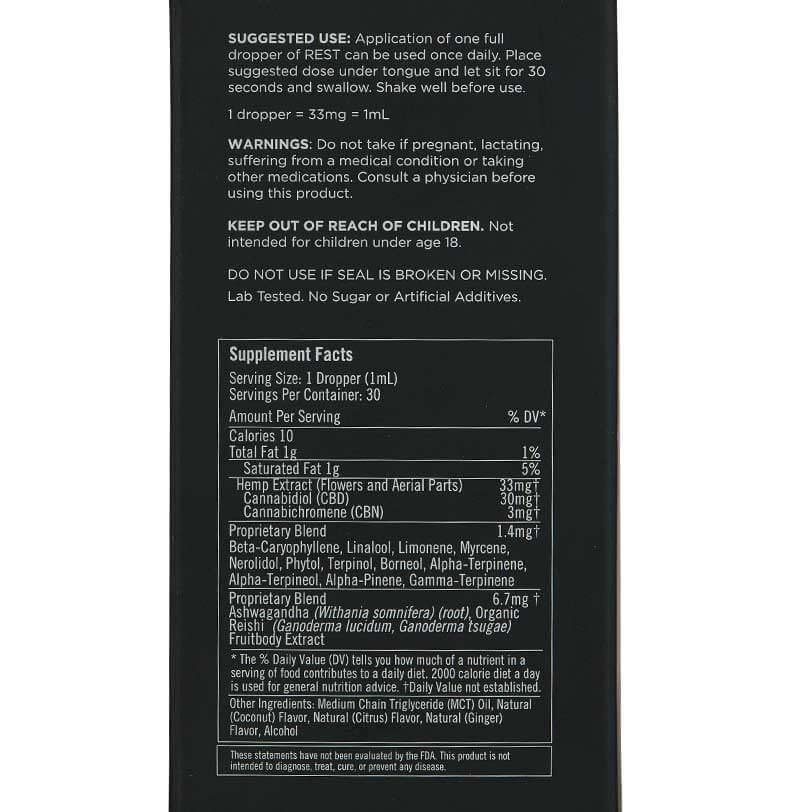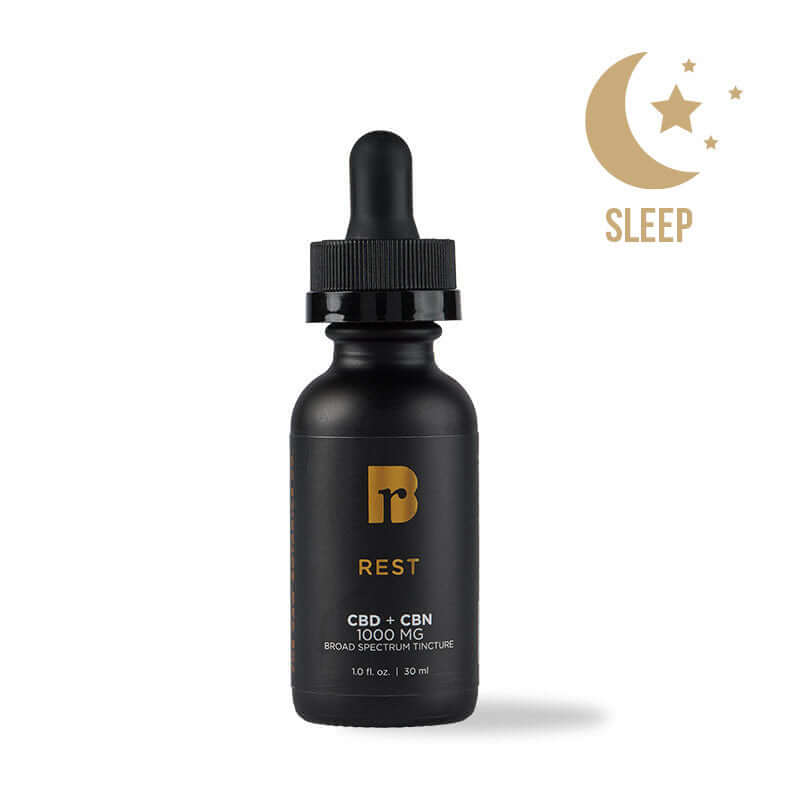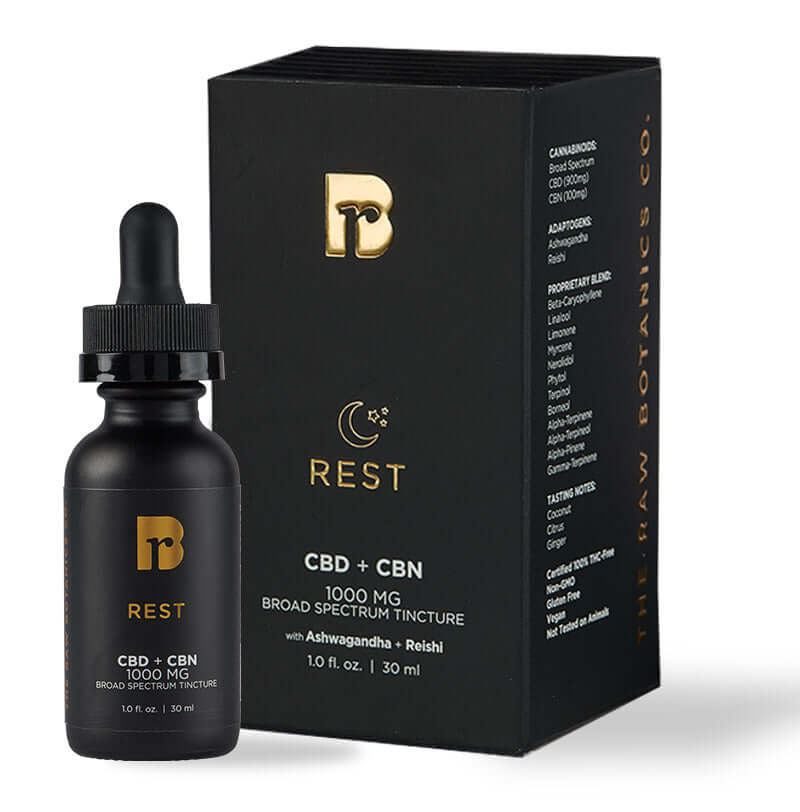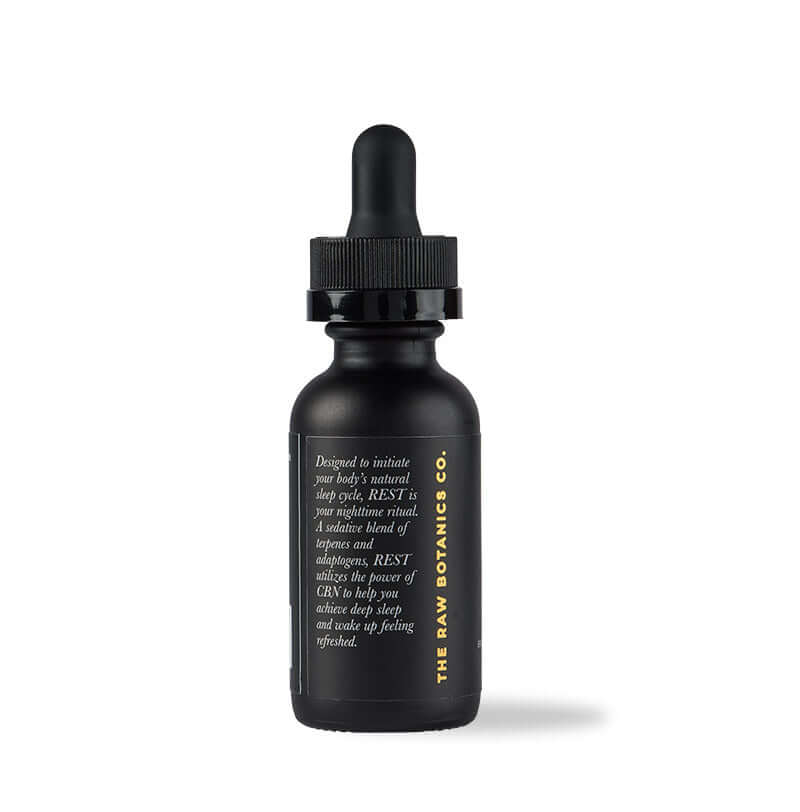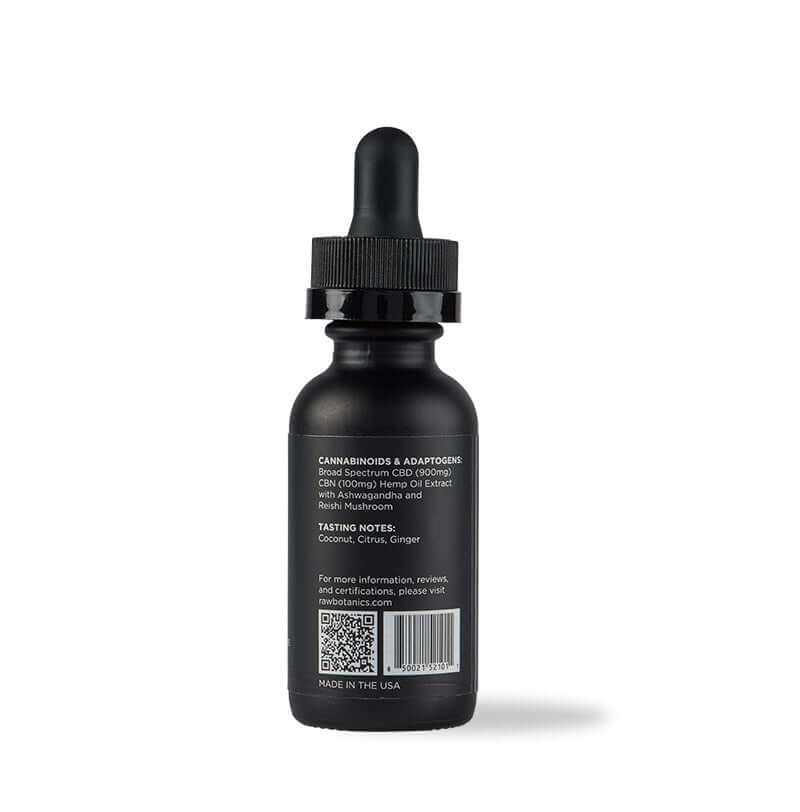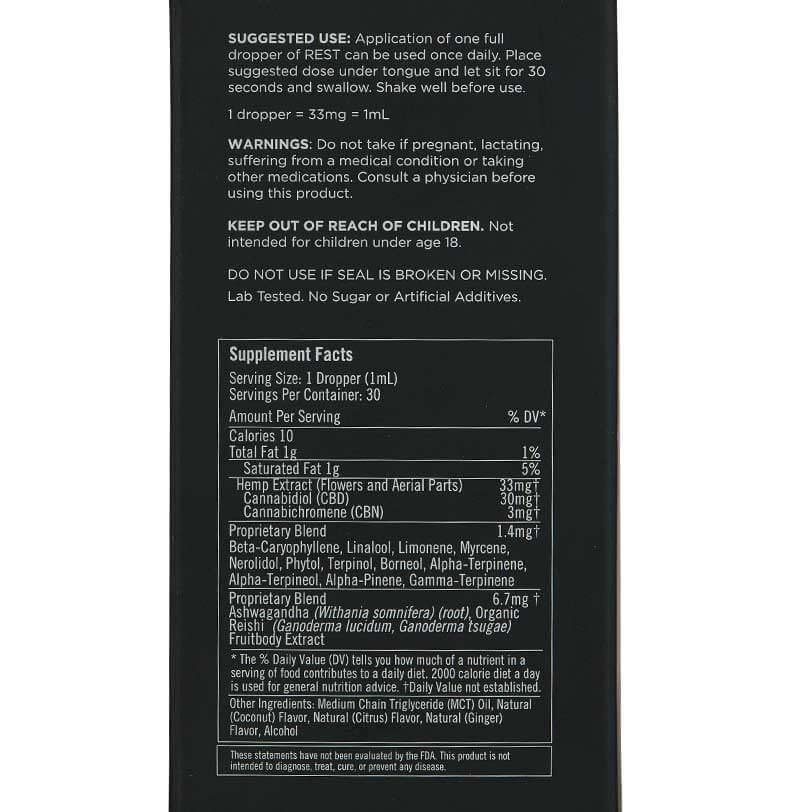 REST Tincture with Reishi, Ashwagandha, CBD & CBN (1000mg)
by

Raw Botanics
$85
Buy Now
On Official Website
Raw Botanics Shipping Terms:
FREE SHIPPING ON ALL ORDERS OVER $100!
Vegan, Sugar Free, Gluten Free, For Sleep
Category: CBD Oils
Subcategory: CBD Tinctures
CBD: 30
CBN: 100 mg
THC: 0%
Volume: 30 mL
Flavour: Coconut Citrus Ginger
REST Tincture with Reishi, Ashwagandha, CBD & CBN (1000mg) can become your good nighttime ritual because it is crafted to improve your natural sleep cycles. The potency split is 900 mg of broad-spectrum CBD and 100 mg of CBN. In addition to mushrooms and cannabinoids, Raw Botanics uses a sedative blend of terpenes that helps you achieve deep sleep and feel refreshed upon awakening. The product contains natural flavorings that reflect a citrus and ginger delicious taste. Due to coconut oil, which is added as an MCT carrier, the tincture has a subtle coconut aroma. It is gluten-free, sugar-free, and vegan.