Overall Wellness, For Dogs
Penelope's Bloom CBD Dog Treats for Heart and Immunity Small to Medium Dogs 300 mg
Category: CBD Products For Pets
Subcategory: CBD Pet Treats
Brand: Penelope's Bloom
CBD: 300 mg
THC: 0%
Weight: 300 g
Flavour: Natural
Ingredients: Omega 3 200mg, Vitamin C 50mg, Vitamin E 30mg, Vitamin A 13.276mg, L-Taurine 150mg, Acetyle-L-Carnatine (ALCAR) 100mg, Green Tree Extract 100mg, Hawthrown Berry 50mg, Niacin (Vitamin B3) 13mg, Cannabidiol (CBD) 10mg, Organic Blueberry, Organic Spinach, Organic Sweet Potato, Organic Brown Rice Flour, Organic Oats, Organic Flaxseeds, Organic Coconut Oil, Organic Olive Oil, Organic Cinnamon, Organic Molasses
Suggested dosage: 1 chew
Potential effects: Support immunity, promotes daily activity
Servings per pack: 30 chews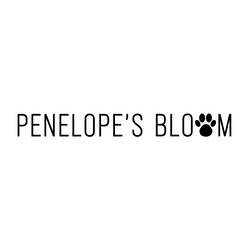 Penelope's Bloom
Official Brand Website
Secure shopping
Penelope's Bloom Heart+Immunity 300 mg CBD Dog Treats Review
Heart+Immunity 300 mg CBD dog treats are made by Penelope's Bloom to support the cardiovascular system of your canine and improve its immune health. The snacks with this CBD concentration are designed for small and medium dogs. They are infused with full-spectrum CBD and loaded with powerful antioxidants, amino acids, fatty acids, and vitamins, such as omega-3, L-Taurine, acetyl L-Carnitine, green tea extract, blueberry, spinach, and vitamins A, B3, C, and E. There are 30 Heart+Immunity 300 mg CBD dog treats in the pack. They can be used as treats for dogs with heart diseases and as preventive care. The recommended daily administration dose by Penelope's Bloom is 1 yummy bone.
About Penelope's Bloom
Penelope's Bloom ReviewPenelope's Bloom is a company specializing in pet health. It's a California-based business founded in 2020.. The brand is known for premium-quality, organic, full-spectrum CBD products containing 10mg to 1,000mg of pure, organic CBD extracted from hemp using the safe and sustainable CO2 method.
More CBD Products For Pets
CBD Products For Pets by Subcategories
Discover More CBD Products By Specific Category