ANIML Wellness Digest Dog Chews 600 mg
Category: CBD Products For Pets
Subcategory: CBD Pet Treats
Brand: ANIML Wellness
CBD: 600 mg
THC: 0%
Weight: 285 g
Flavour: Natural
Ingredients: Active Ingredients: Total Microbial Count*, Max 2 billion CFU's (Lactobacillus Acidophilus, Lactobacillus Rhamnosus, Lactobacillus Reuteri, Lactobacillus Fermentum, Lactobacillus Salivarius), Ginger Root (120 mg) Inactive Ingredients: Coconut, Glycerin, Flaxseed Meal, Inulin (Natural Prebiotic), Oat Flour, Palm Fruit Oil, Pea Flour, Powdered Cellulose (Coating Only), Pumpkin, Sorbic Acid (Natural Preservative), Sunflower lecithin. Organic Hemp Extract
Cbd per serving: 10 mg
Suggested dosage: 1 chew
Potential effects: Supports breakdown and assimilation of nutrients
Servings per pack: 60 chews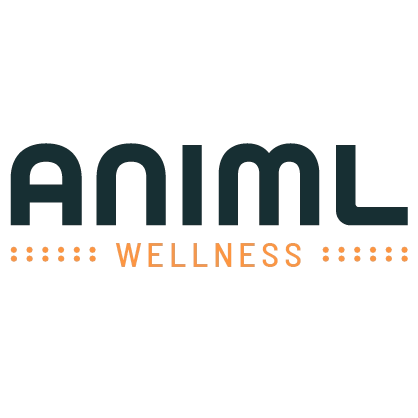 ANIML Wellness
Official Brand Website
Secure shopping
ANIML Wellness 600 mg CBD Digest Dog Chews Review
ANIML Wellness has designed an all-natural probiotic and prebiotic product to support bowel health and proper digestion of your canine – 600 mg CBD Digest dog chews. Aside from organic hemp extract, they are enriched with ginger, oat, flaxseed, pumpkin, coconut, and 2 billion CFU active cultures per serving. These live naturally occurring microorganisms improve the breakdown and assimilation of nutrients and maintain a healthy intestinal tract, especially if your dog suffers from stress or diet changes. The 10-oz. pack with the 600 mg CBD Digest dog chews contains 60 bites. ANIML Wellness recommends giving your furry friend 2-5 mg CBD per 10 lbs.
About ANIML Wellness
ANIML Wellness ReviewBased in California, ANIML Wellness is well known for its CBD-infused products for dogs, cats, and horses (also suitable for goats, mules, and cows). They are made with UDSA-certified organic hemp grown in the United States.. The hemp is free of GMOs and other contaminants.
CBD Products For Pets by Subcategories
Discover More CBD Products By Specific Category