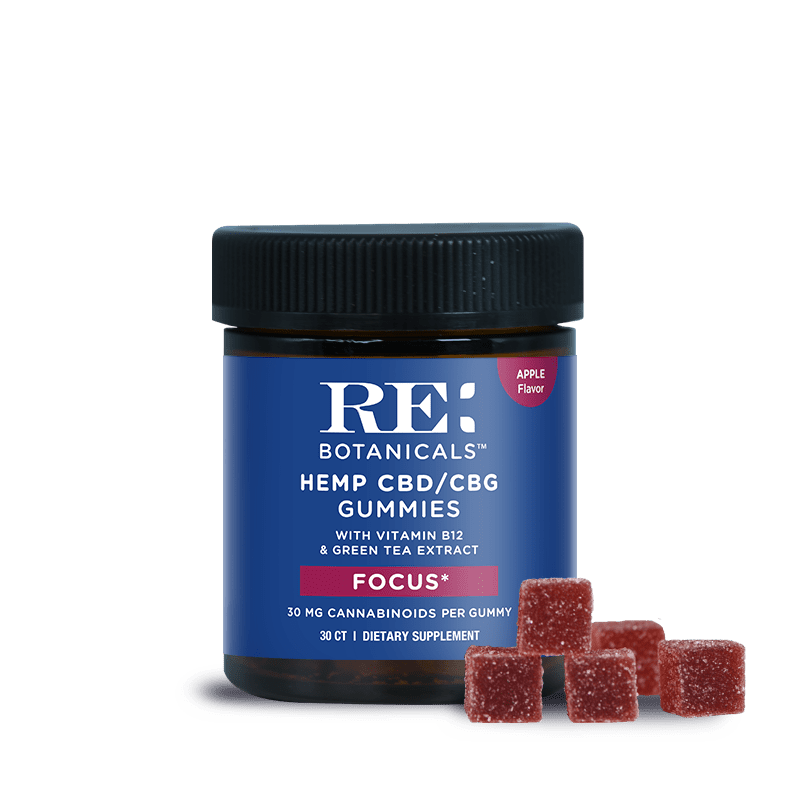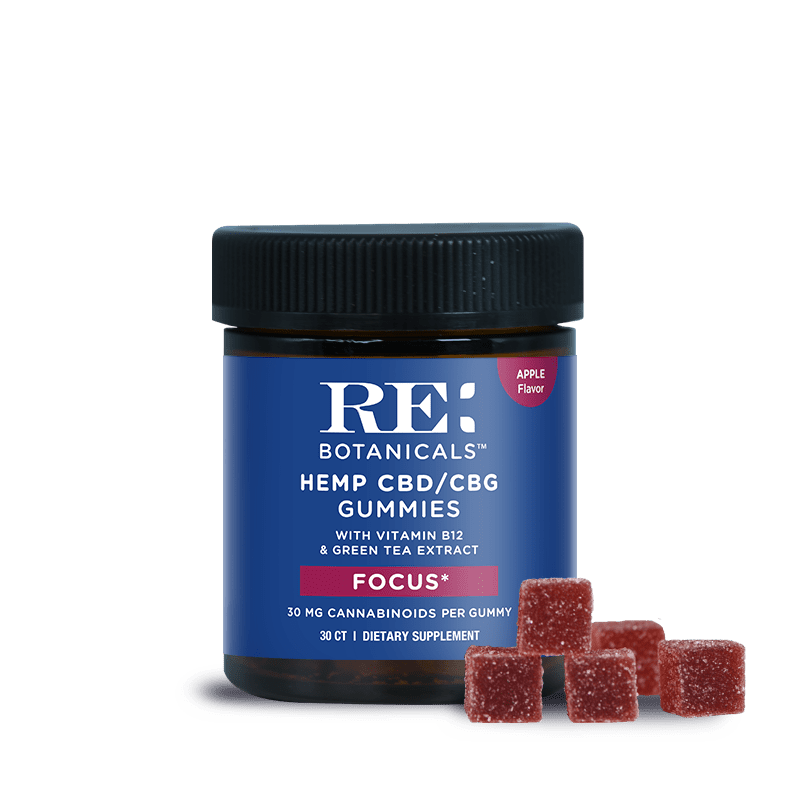 Category: CBD Edibles
Subcategory: CBD Gummies
Brand: Re Botanicals
CBD: 15 mg per gummy
CBG: 15 mg per gummy
THC: 0%
Flavour: Apple
Quantity: 30 gummies
Re Botanicals Hemp CBD Focus Gummies, 30mg, 30ct Review
Many factors affect how we focus on our assignments every day. It could be stress, emotions, anxiety, or a boss that hangs over you in a way that makes it uncomfortable to work. A short break for goodies will allow you to take a little break from a hard day, and soon the effects of CBD begin to appear. You become more focused on current tasks. Your body stops being so tense and the anxiety reduces. RE Botanicals' CBD product contains vitamin B12 and green tea extract to leave you feeling a little fresh and light-headed.
About Re Botanicals Brand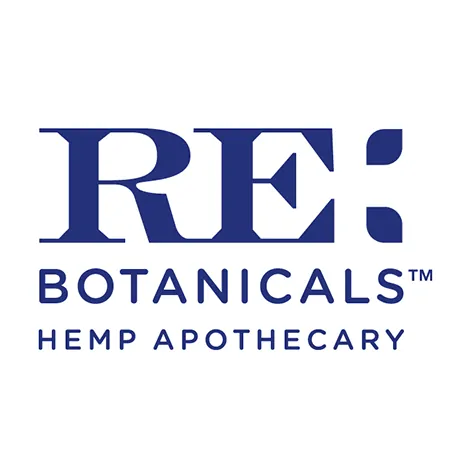 RE Botanicals was established in 2018 by John Roulac. He is also the founder of the organic superfoods brand NUTIVA and 4 non-profit ecological groups that focus on regenerative agriculture.. Located in Colorado, Re Botanicals has a wide range of hemp-based merchandise (oils, capsules, tinctures, pet products).