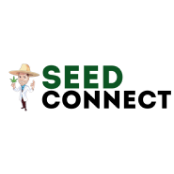 The Seed Connect Shipping Terms:
Fast, free US shipping 100% Secure Payment Earn Points With Every Order Germination guarantee
HQ Location
Tempe, Arizona
About The Seed Connect
The Seed Connect is a Weed Seed Store dedicated to connecting the interests of growers and marijuana enthusiasts globally. The company calls itself one of the largest seed banks in the US. Their collection includes cannabis varieties from trusted breeders from all over the world, with 2000 different strains and 10000 crosses.
In addition to an online Marijuana Seed Shop that is ready to deliver goods anywhere in the world, The Seed Connect also has its store in Arizona. The company's mission is to supply growers all over the world with the best seeds of award-winning strains, as well as those not as popular but still loved. Such a variety of choices makes the visitor come back again and again.
The Seed Connect has built a friendly and knowledgeable team that knows how to grow cannabis the right way. The staff can tell the beginner all the secrets and tricks of growing marijuana.
All seeds for sale have a germination guarantee. Also, the store constantly pampers its customers and often arranges discounts or gives additional seeds for the order. The site has a system of points that you get when you place an order.