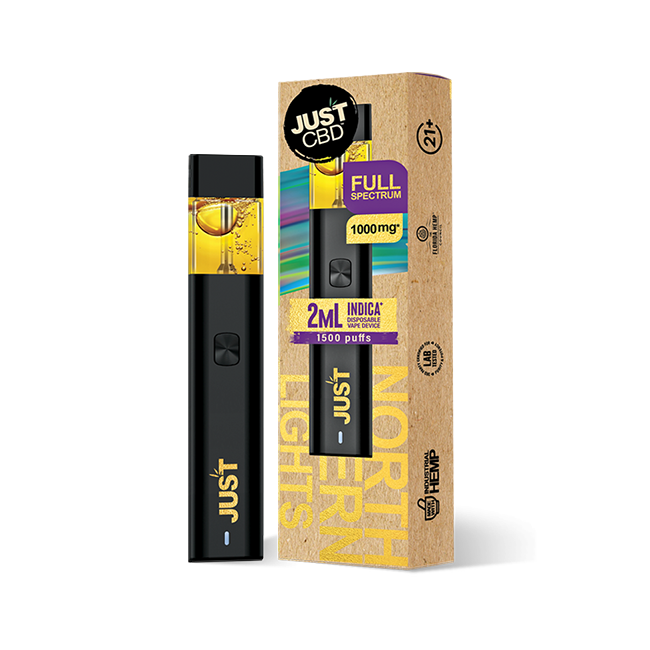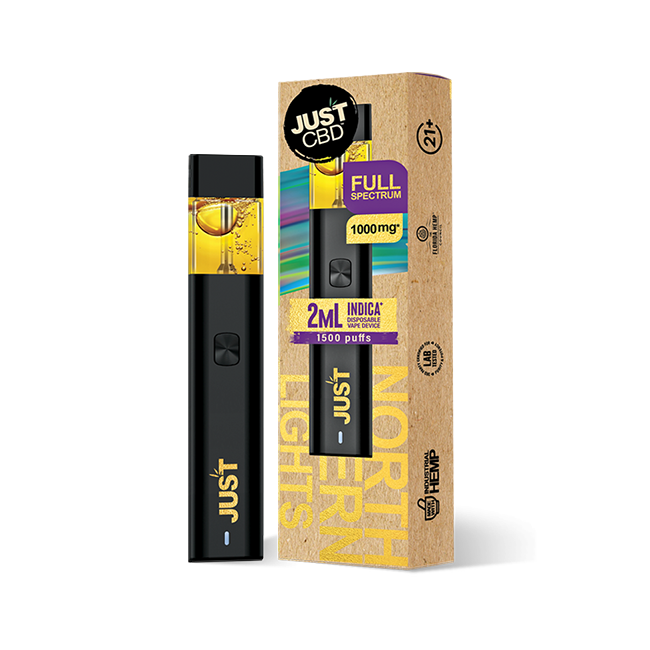 JustCBD Disposable CBD Cartridge Northern Lights Indica 1000mg
$26.99
On Official Website
JustCBD Shipping Terms:
Standard shipping is FREE. USPS Ground within the United States on orders $35 or more or Fedex 2 business day for $5
Category: CBD Vaping
Subcategory: CBD Cartridges
Brand: JustCBD
CBD: 1201 mg
CBG: 10 mg
CBN: 11 mg
THC: <0.2%
Flavour: Natural
Quantity: 1500 puffs
JustCBD Disposable CBD Cartridge Northern Lights Indica 1000mg Review
A 100mg Disposable Northern Lights Indica vaping device by JustCBD is an ideal tool for relieving stress and relaxing after the stresses of your working day. It contains 2ml of top-quality CBD juice with CBD, CBN, and CBG in the mix, that will stay with you for 1,500 puffs. The flavor dissipates pretty quickly, making the vaping process convenient in a variety of places whenever you feel you need a dose of sedation. The disposable CBD vaping device contains only natural ingredients and top-quality extract from the Northern Lights strain, so it offers a full terpene profile for your healthy stress relief. There is also a meager amount of THC that doesn't exceed 0.3% and won't cause you much trouble.
About JustCBD Brand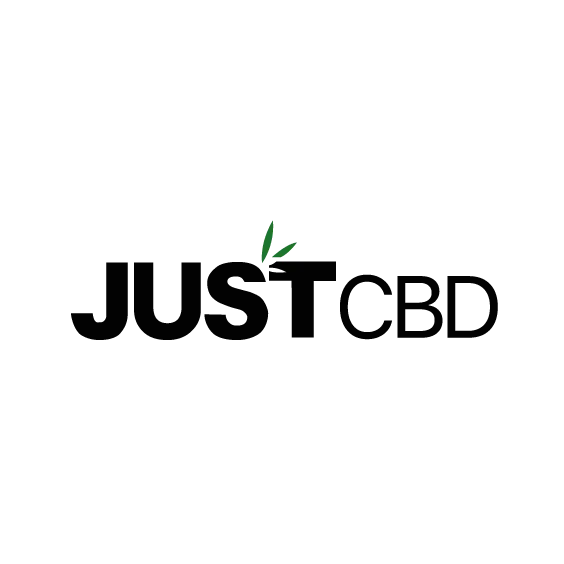 JustCBD is a brand that produces natural CBD-derived products. The company was founded in 2017 and is located in Fort Lauderdale, Florida.. The primary mission behind this brand is to improve people's daily life by making mental and physical stress more manageable and ensuring wellness.