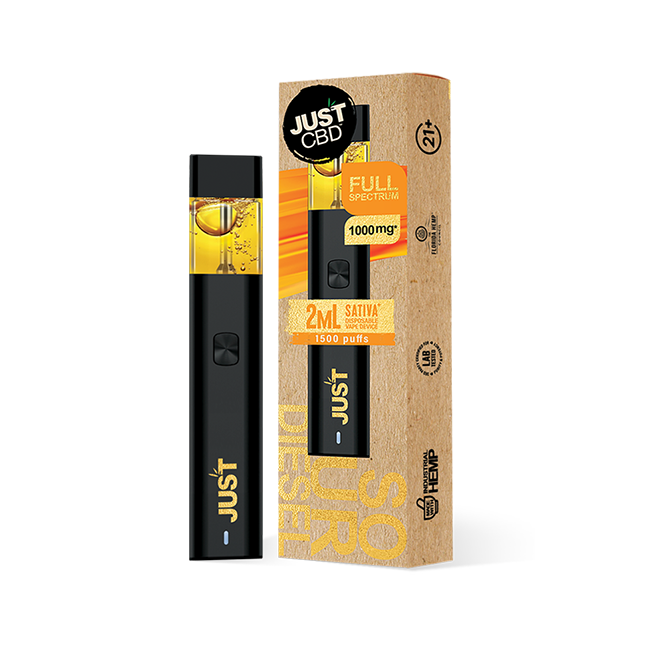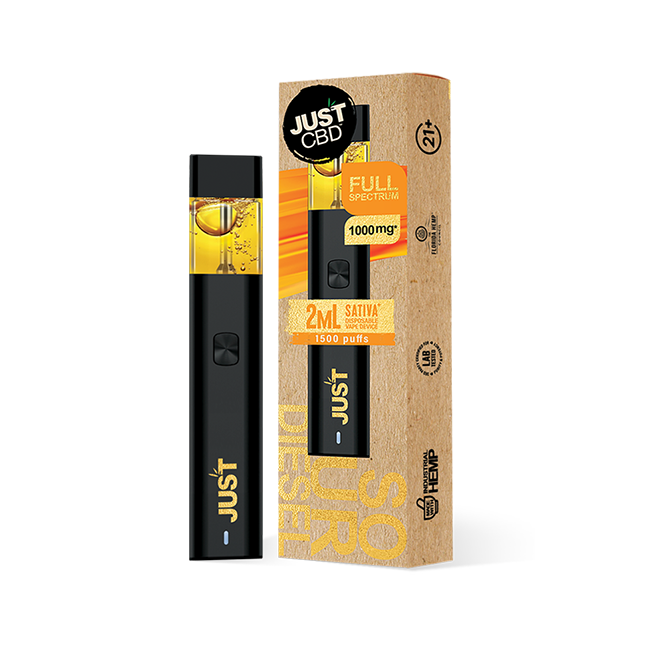 JustCBD Disposable Sour Diesel Sativa CBD Cartridge 1000mg
$26.99
On Official Website
JustCBD Shipping Terms:
Standard shipping is FREE. USPS Ground within the United States on orders $35 or more or Fedex 2 business day for $5
Category: CBD Vaping
Subcategory: CBD Cartridges
Brand: JustCBD
CBD: 1052 mg
CBG: 11 mg
CBN: 13 mg
THC: <0.2%
Flavour: Sour Diesel
Quantity: 1500 puffs
JustCBD Disposable Sour Diesel Sativa CBD Cartridge 1000mg Review
The 1000mg CBD Disposable Sour Diesel Sativa vaping device by JustCBD is an excellent opportunity to get acquainted with the potent therapeutic properties of this strain. The device contains 2ml of the concentrated vaping juice with the JustCBD proprietary blend of CBD, CBN, and CBG. The full-spectrum CBD extract from Sour Diesel plants is subject to independent lab testing before use. Please keep in mind that the juice may also contain up to 0.2% THC, causing the potential side effects or dizziness. The vaping pen will last for around 1,500 puffs, delivering the relaxing and balancing power of Sour Diesel to you on the go.
About JustCBD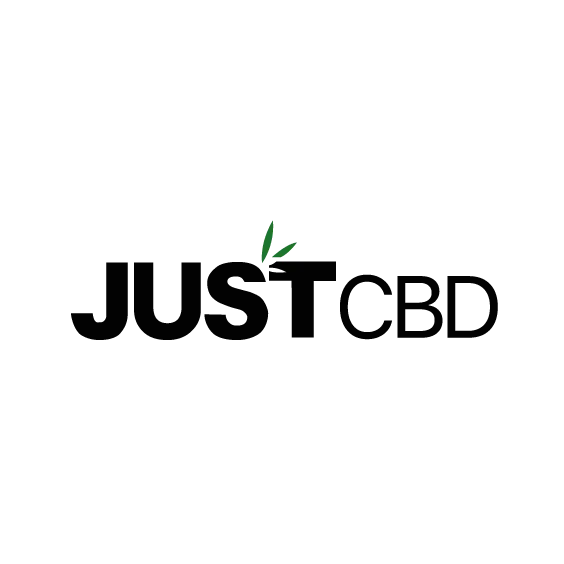 JustCBD is a brand that produces natural CBD-derived products. The company was founded in 2017 and is located in Fort Lauderdale, Florida.. The primary mission behind this brand is to improve people's daily life by making mental and physical stress more manageable and ensuring wellness.
Discover More CBD Products by Category