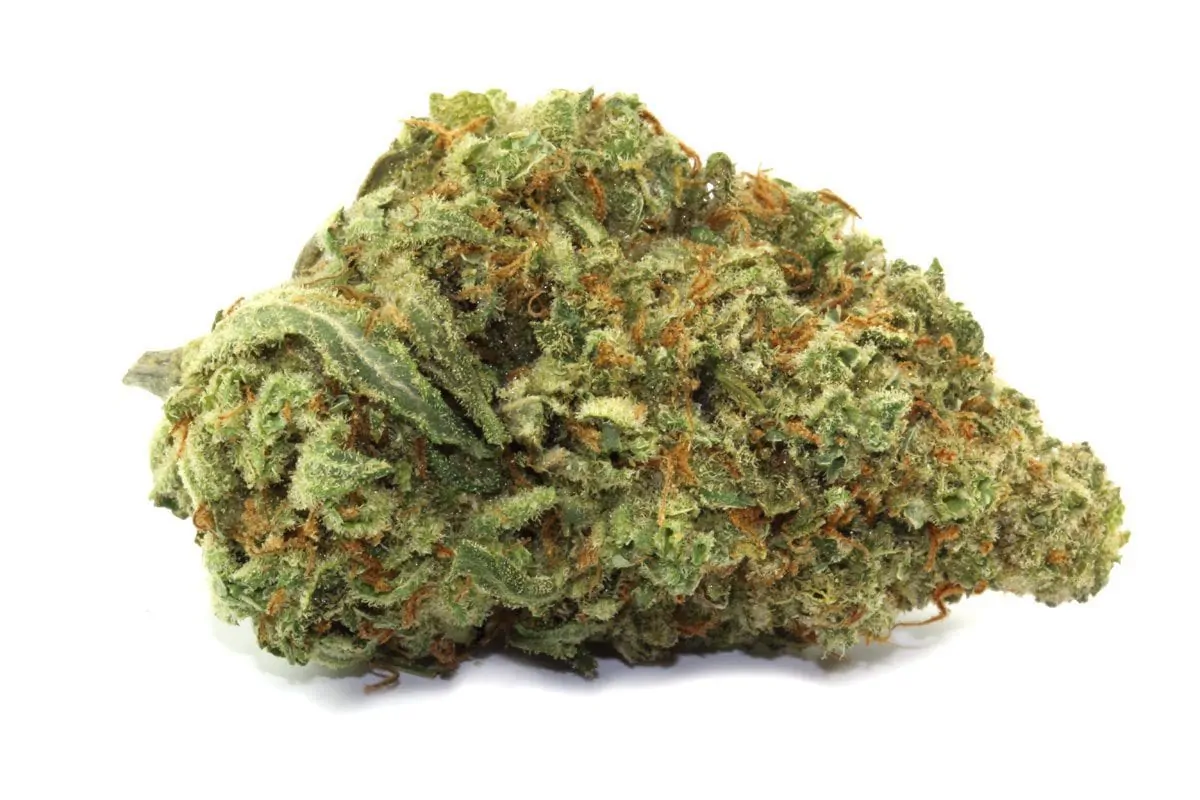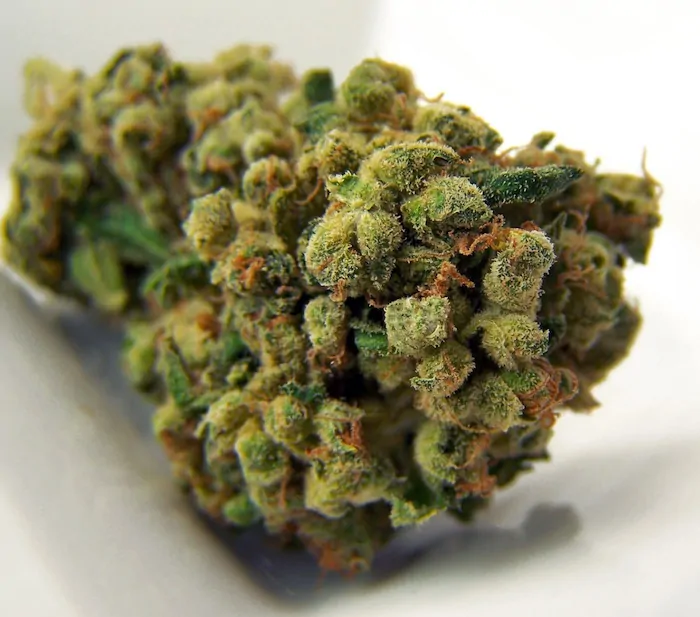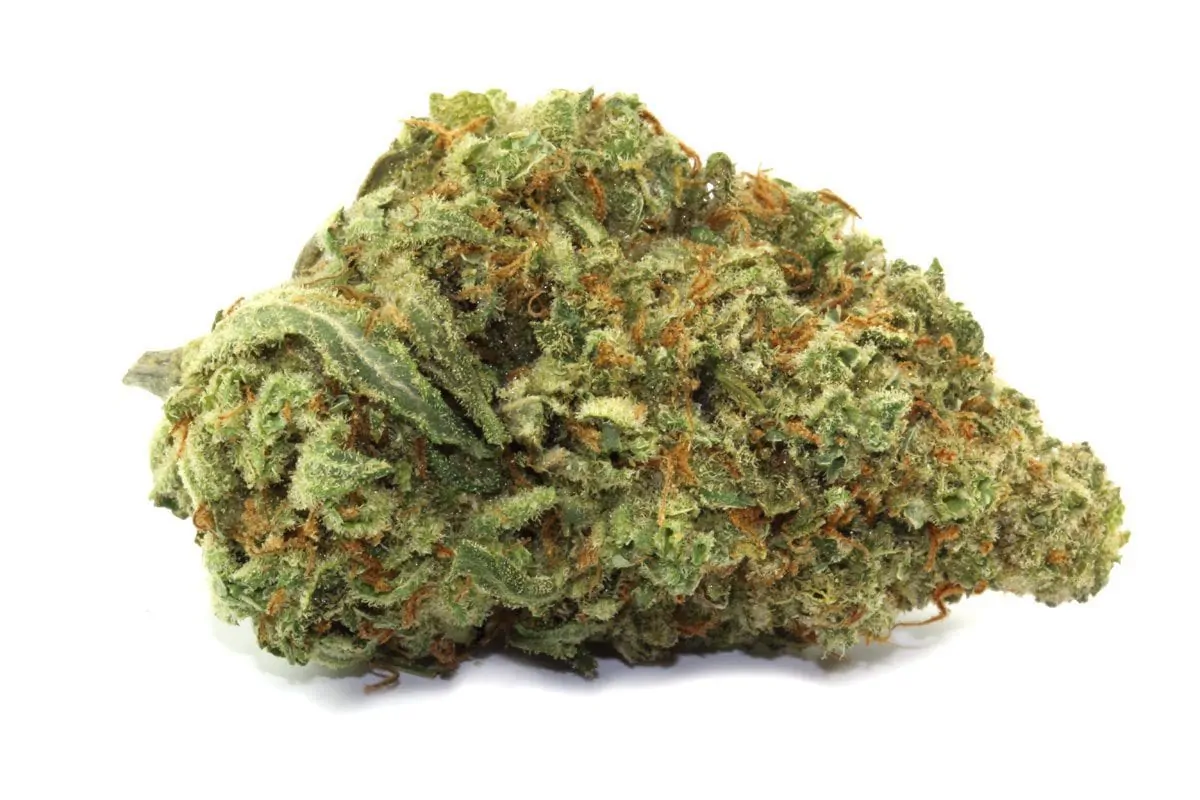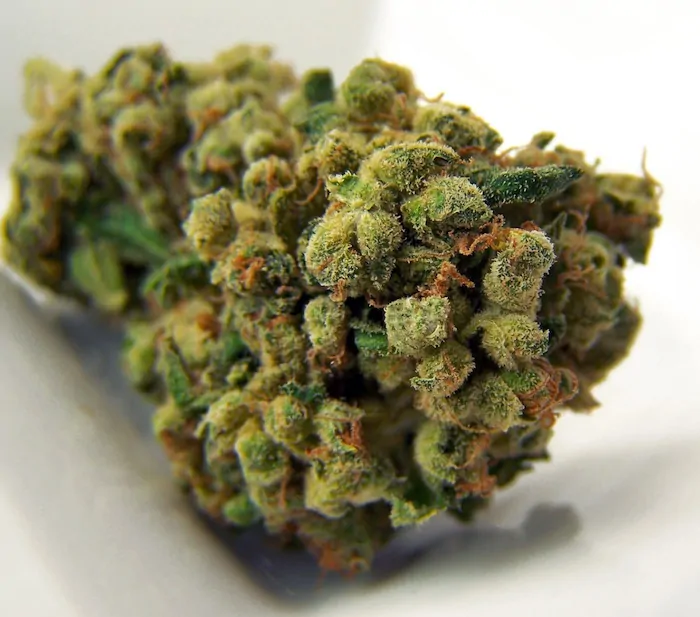 Super Sour Diesel
Cannabinoid THC Dominant
THC 20.75 - 23.5%
CBD 2.15 - 2.8%
Effect Euphoric
Side Effect Thirst and dry mouth
Flavor Diesel
Write review
All About Super Diesel Strain
CBD
2%
2.8%
3.3%
3.8%
4.3%
5%
Super Sour Diesel weed strain is one of the most popular and best sativas in the world today. This marijuana strain has a tangy taste when lighted up. The best part is you won't require to consume a lot to enjoy. In fact, researchers report that Super Sour diesel strain hybrid is best enjoyed in smaller and controlled amounts.
Super sour diesel weed has a rich indica and sativa heritage and it shouldn't be a surprise that it turns out to be a powerful and potent sativa crop. It is usually used for medical and recreational purposes. Veteran consumers have always loved it thanks to its effects and tangy taste.
You have to keep in mind that Super Sour cannabis strain came to be as a result of crossing the popular Sour Diesel and Super Silver Haze. This Sativa crop has a concrete cerebral high that gives the user a psychoactive experience. To beginners, it can be so strong leading overwhelm. Therefore, it is important to know how much Kush you can consume and stick to that amount.
About Super Sour Sativa Strain
Super Sour Diesel belongs to the Sativa cannabis class. It's widely known for its smell which is similar to diesel. It has a tangy taste. This crop bears a light green bud after a few weeks in the field. You can easily identify it thanks to the frothy trichomes and orange hair. Super Sour Diesel strain came to be as a result of crossing two strains namely Sour Diesel and Super Silver Haze.
Its thc content level is approximately 19 percent and this makes this strain very potent. Some crops have been tested and reported to have as much as 26 percent. This cannabis strain will greatly boost your energy and elevate your mood while alleviating aches and pains in different parts of the body.
Super sour diesel marijuana strain has been reported to be an ideal choice for artists and musicians as it enhances creativity. People with arthritis and migraines will also benefit from using this strain. The majority of people enjoy using this strain not only medically but also recreationally.
Some of the adverse side effects that are associated and included in Super sour diesel strain info include paranoia and dizziness along with dry eyes and dry mouth which is known as cottonmouth. The majority of researchers and users have reported that beginners may experience adverse side effects when using this cannabis strain.
Odor and Flavors
By simply smelling Super sour diesel cannabis strain odor, a marijuana user will instantly recognize it without having to look at it. After all, it's not easy to forget such a pungent smell. Think of it as standing near a gas station and smelling the blend of wet earth and kerosene. The odor tends to remain in the air for a long time.
It has diesel flavor. Therefore, if you are into such a smell, you are going to enjoy this strain. However, you need to keep in mind that herbal notes tend to coat the tongue after using this strain. You might cough one or two times while exhaling this strain thanks to its spicy and addictive flavor.
Effects
Unlike other sativa seeds, Super Sour marijuana tickles its users and gives them an over the moon high. If you want a boost to get your day started, this strain is ideal for you. However, you should avoid consuming large amounts especially if you are a beginner to avoid adverse side effects.
The best thing about this pot is that it doesn't affect the clarity of the mind, especially when consumed in small quantities. It has been reported to enhance creativity, clarity and focus on daily tasks. If you are an artist or musician, this strain is ideal for you because it unlocks the ability to explore different ideas.
If you consider yourself antisocial, use this pot. After a few puffs, you'll get into a fun and chatty mood. You will have the courage to take risks and try out new things. With the recorded thc levels, this strain may awaken the dead. With all the positive side effects, it's not recommended for beginners or heavy use for veterans as it may lead to several adverse effects.
Adverse side effects
Users should avoid consuming marijuana high volumes as it may result in a few dangerous side effects. Similar to other marijuana strains in the market, you will have dry mouth or what is referred to as cottonmouth and eyes. However, these can be prevented by drinking plenty of water after smoking and using eye drops to improve your looks. This is especially true if you are associating with customers and colleagues at work or working on a high priority task.
Since this oil strain is 100% Sativa with high thc levels, it can induce anxiety and dizziness. This may be followed by paranoia if intake is increased. You can avoid these adverse side effects by taking things slow.
Medical effects
Super sour diesel cannabis has several medical effects that cannot be ignored. After inhaling it for about three to four times, you'll be very energetic and this feeling can go on for hours. Since it's been reported to enhance concentration and mental clarity, it is ideal for people with ADD, PTSD, and ADHD.
After using this Super Sour Diesel, you are going to feel happy and relaxed as stress and tension gets flushed out. People who are suffering from depression can greatly benefit from using Super Sour Diesel Strain. It has also been reported to ease backaches, headaches, chronic pain, cramps, and muscle spasms.
Growing Super Sour Diesel
This wax strain yields more harvests when grown indoors. However, it can also do well outdoors as long as the right person is handling it. You'll need some experience on the farm to grow this crop and enjoy the harvests. It takes around nine to ten weeks to flower when it's well taken care of during the growing process. The yield has been reported to be 300 grams per meter square. If you've ever grown this strain, don't hesitate to leave a comment below.
Similar Strains
Conclusion
Super Sour Diesel allows you to try out a combination of two powerful sativa strains. Before using this strain, it's important to confirm with the people around you to avoid irritating them with its pungent smell. Knowing your ideal amount of consumption is critical to avoid adverse side effects. We hope that this super sour diesel strain review was fun and educational.
Side Effects
Thirst and dry mouth
87% Voted
Report feelings
Let us know how does this strain makes you feel or just simply leave a review.
Super Sour Diesel Strain Cannabinoids
| | |
| --- | --- |
| THC Tetrahydrocannabinol, or THC, is a major cannabis chemical compound. It is a psychoactive element that stimulates dopamine release and induces euphoria or happiness. THC-rich strains may be helpful with such conditions as lack of appetite, chronic pains , etc. It is considered to be the primary active marijuana component. | 20.75 - 23.5% |
| CBD Cannabidiol, or CBD, is a major compound in cannabis, which is non-psychoactive. It is also proved to counteract the side effects of the second major component THC. CBD is widely used for medicinal purposes in rubs, oils and so on. It is helpful in muscle pain cases, may treat arthritis and migraines. Even Greeks used it against pain, while Queen Victoria applied it to get rid of menstrual cramps. | 2.15 - 2.8% |
| CBC Cannabichromene, or CBC, is a minor cannabinoid, meaning that its quantity in cannabis is quite little. Though it has the same origin as CBD and THC, it is different in functions. Without any psychoactive effects, it is an efficient cannabis compound in combating acne and depression. CBC produces analgesic, antibacterial and anti-inflammatory effects. | 0.11 - 0.72% |
| CBG Cannabigerol, or CBG, is one of the minor cannabis compounds in adult plants. On the other hand, young ones contain a lot of this antibacterial and anti-inflammatory component. During the growth, CBG is converted into different cannabinoids, mostly THC and CBD. The compound itself increases appetite and decreases eye pressure. | 0.16 - 1.1% |
| CBN Cannabinol, or CBN, is a trace element in cannabis that is considered to be mildly psychoactive. It appears from oxidation THC, exposed to light and heat. CBN is mostly contained in old cannabis and in traditional hashish. It is effective against insomnia, bacterial infections and appetite loss. | 0.12 - 0.37% |
| THCV Tetrahydrocannabivarin, or THC-V, is a compound contained in cannabis in trace amounts. Even though it is close to THC molecularly, it is different in effects. This compound may be psychoactive only in large amounts. THC-V reduces blood sugar, controls appetite, stimulates bone growth, etc. African Sativa strains are the richest in THC-V. | 0.21 - 1.1% |
Super Sour Diesel Terpene Profile
| | |
| --- | --- |
| Carene | 0.17% |
| Pinene | 0.07% |
| Myrcene | 0.11% |
| Ocimene | 0.08% |
| Humulene | 0.05% |
| Limonene | 0.21% |
| Linalool | 0.01% |
| Bisabolol | 0.02% |
| Valencene | 0.12% |
| Terpinolene | 0.01% |
| Caryophyllene | 0.16% |
| Total terpenes content | 1.01% |
Grow info
Flowering time
63 - 70 Days
Flowering type
Photoperiod
Grow difficulty
Difficult
Yield outdoor
< 5 Oz/plant (< 150 g/plant)
Yield indoor
2 - 3 Oz/Ft² (~ 550 g/m²)
Super Sour Diesel strain lineage
Super Sour Diesel Relationship between terpenes and tastes
FAQ
The flavor of the super sour diesel tells it all. It can be recognized just from its unique aroma. It gives out a pungent gas smell along with the smell of kerosene and wet earthy fragrance.