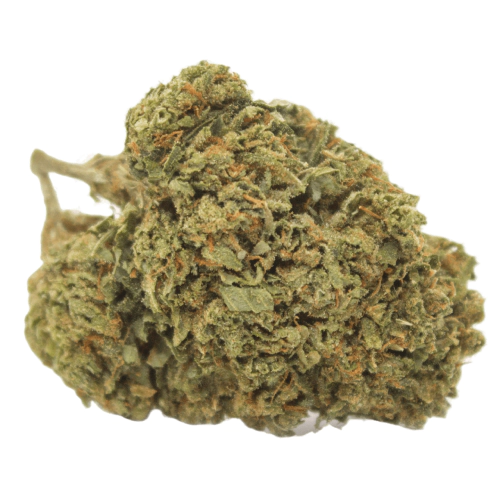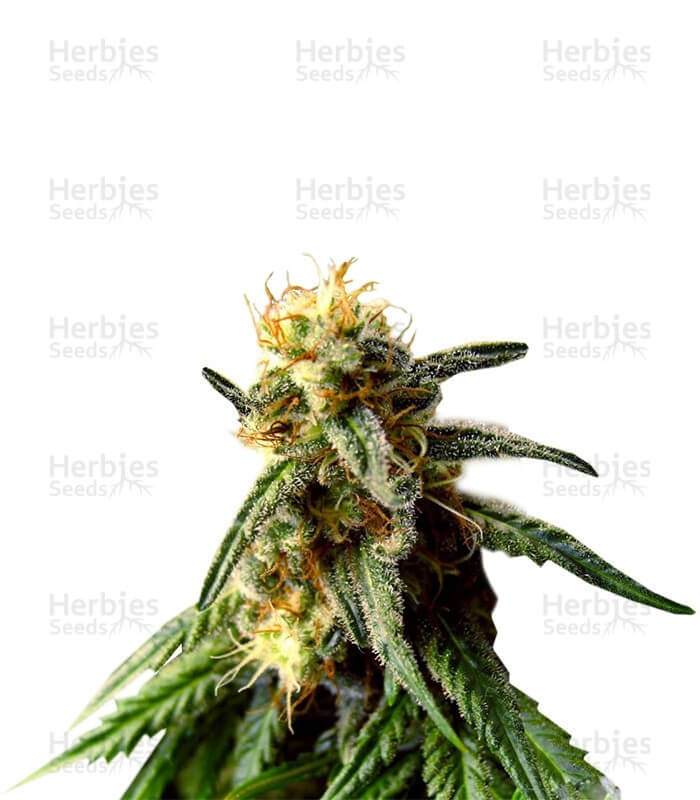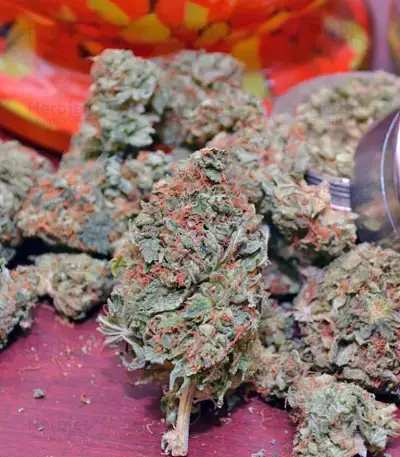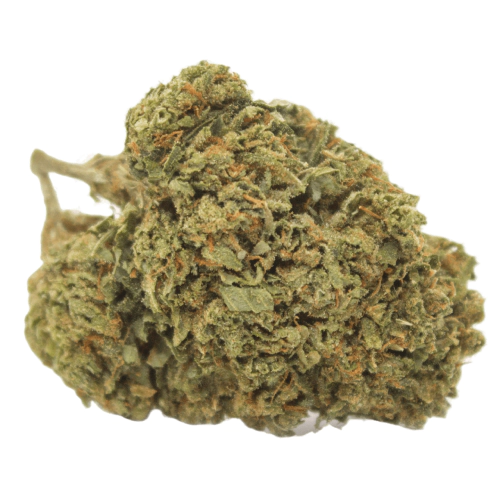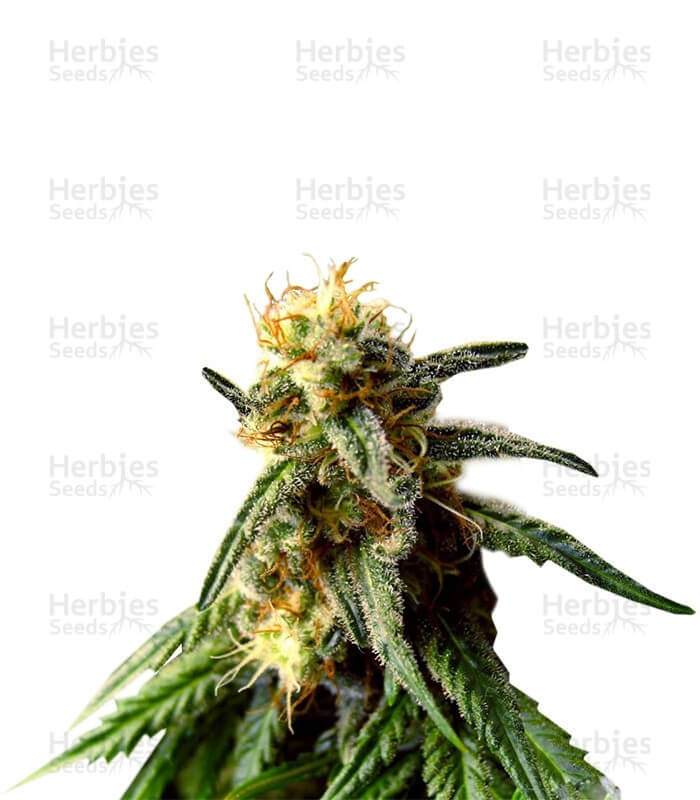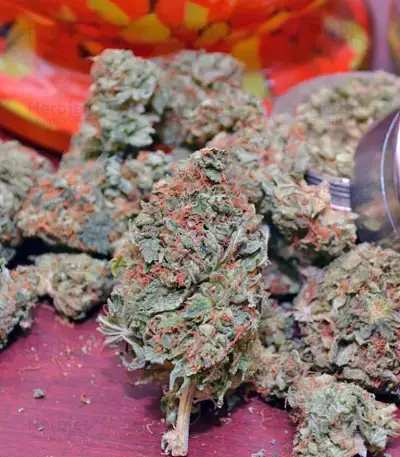 Ams Feminized Seeds
by Herbies Shop
On Official Website
Herbies Shop Shipping Terms:
Ships worldwide, check your local laws before ordering - laws differ from country to country, and from state to state.
CBD: 0.17%
THC: 19%
Seed Type: Feminized
Type: Indica-dominant hybrid
Yields: 25oz - 29oz (700g - 800g)
Climate: Temperate, Sunny
Effects: Contemplative High
Flavors: Citrus, Mint, Cedarwood
Genetics: Swiss Sativa x Swiss indica
Plant size: 28 - 31 inches (70 - 80 cm)
Environment: Indoor, Outdoor
Harvest period: Late September
Flowering period: 8 - 9 weeks
Growing difficulty: Medium
Information About A.M.S. Seeds Origin
A.M.S. is a hybrid marijuana strain that was originally bred in the Swiss Alps. It occurs in 2 phenotypes, with either Swiss Indica or Swiss Sativa dominant genetics. The cultivar's name is an acronym standing for "anti-mold strain." It is a tribute to the major airport in Amsterdam (Amsterdam Airport Schiphol). Due to their feminized nature, A.M.S. seeds guarantee to grow into female plants and be bud-producing.
Typical Effects and Aromas
This weed is pretty potent, with a THC content hovering around 19% and a negligible CBD level (0-1%). It has strong psychoactive properties, and its inspiring high evokes exciting emotions and helps consumers escape from their daily routines. The strain increases motivation, induces creativity, and makes users feel relaxed, calm, and hungry without couch-lock effects. It hits strong and fast but leaves your body active. A.M.S. autoflower seeds grow into beautiful plants, and smoking their buds releases a harmony of flavors. The taste leans to the sweet and fruity side with sour hints and pronounced citrus and grapefruit notes.
Recommendations to Grow A.M.S. Autoflower
As the name implies, this cannabis is surprisingly strong and resistant to diseases and pests, making cultivation a breeze for beginning growers. Due to this feature, it has become immensely popular. It survives in almost any indoor and outdoor environment and can be grown in greenhouses. The A.M.S. seed can withstand a rainy climate and highly humid areas with cool temperatures. It turns into a tall shrub with a robust structure. The strong stems allow resisting wind and animal attacks, while branches are sturdy enough to hold heavy flowers at the end of the season. The plants have a short flowering period (56-63 days) followed by a high-quality harvest. This marijuana forms dense and compact buds covered in sticky resin. Gardeners can use low-stress training techniques, such as ScrOG and SoG, to encourage bud development. Under perfect conditions, indoor yields amount to 24 oz. per 1 m2. In late September, growers are rewarded with up to 28 oz. per plant of outdoor yields.
About Herbies Shop
Herbies is a well-known marijuana seed shop created by a team of passionate cannabis experts who have been actively contributing to the field of cannabis research for more than 10 years. The store has a rich history that dates back to 2007-2009.. It offers an extensive collection of over 1,500 seeds provided by over 120 reputable breeders.