Indica Seeds
Indica cannabis strains are an excellent choice for growers looking for full-body relaxation with minor side effects. Here we collected the purest Indica and indica-dominant seeds. The list you will see below is made up of the best Indica seeds available today and is constantly updated by our team. Indica strains have been shown to be fast-acting, hitting the mind and body within seconds, and leaving smokers relaxed, happy, and a bit sleepy. You can find all types of Indica seeds on our site, including regular, feminized, and auto-flowering seeds. This gives you flexibility in choice and offers a choice for growers with different needs and preferences.
409 products found
Discover More Seed Products By Specific Category
Indica cannabis was discovered and named by a French naturalist, Jean-Baptiste Lamarck in 1795 when he received samples of this plant from India. Lamarck figured that this weed type was different from an already-known Cannabis Sativa. These plants are shorter and bushier. They have dense buds and high yields and grow easier than Sativas. And Indica seeds are basically cannabis seeds that grow Indica strain plants.
Indica is known for its strong relaxing effect on the body. Also, it provides uplifting and euphoric highs (Cannabis sativa Versus Cannabis indica Debate). Apart from this, such plants are widely used for medical purposes. They deliver relief from anxiety, chronic pain, seizures, and migraines (study).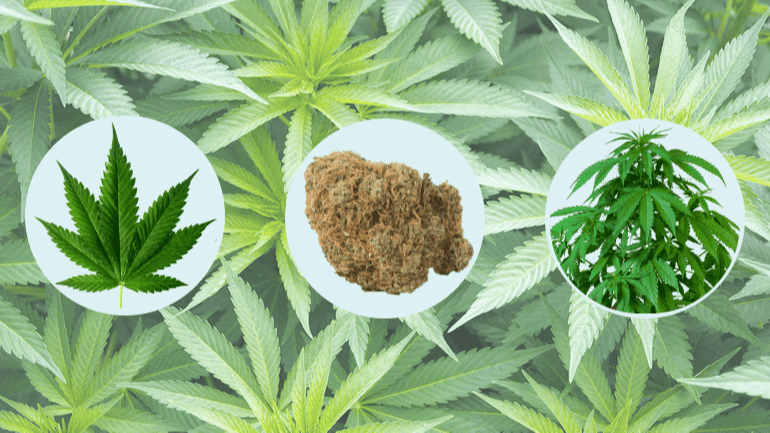 How to Grow Indica Weed Seeds
Now that you have a general definition, let's delve into the details of cultivating Indica strains.
Ease of Growth
According to experienced cultivators, Indica seeds are pretty easy and enjoyable to grow. These plants thrive in harsher conditions and are generally less demanding than Sativa strains. Indica plants are used to sudden fluctuations in temperatures and unstable weather conditions. They adjust to the surrounding environment and, thus, are suitable for beginners and a great pick for easy cultivating, both indoors and outdoors.
Light
Since Indica strains don't demand any professional care, there are no strict lighting requirements. This type of weed is perfect for growing outdoors where it receives the right amount of light naturally. When growing it indoors, you also won't need to stick to special light settings to help your crop survive.
Nevertheless, different lighting settings can help you gain more control over the size of your plants and yield. Therefore, it's recommended to define your preferred duration of the vegetative stage. Once this time runs out, you need to change to a 12/12 light cycle to stimulate flowering.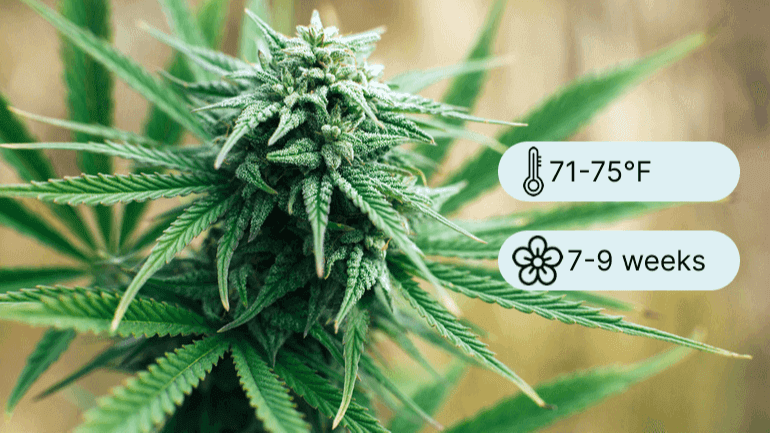 Nutrients
The specific nutrient requirements can vary from one strain to another. While there are some strains that are very hungry for nutrients, there are also strains that aren't so demanding.
All in all, just like all types of cannabis, this one needs the three key nutrients – Nitrogen, Phosphorus, and Potassium to thrive. On top of that, there might be a need for such extras as iron, calcium, zinc, copper, and magnesium. In any case, when you pick a specific type of Indica seeds for sale that suits you, be sure to study the requirements of this particular strain to know how to feed your plants the right way.
Perks of Choosing Indica Seeds
There are many reasons why growers choose Indica seeds. First of all, it's the ease of cultivation. As was mentioned earlier, this type of plant is easier to grow than Sativa seeds and doesn't require any special experience.
Secondly, growers love Indica weed for its unique effects. This type of cannabis provides relaxation and soothes away all worries and stress. And it also boasts a powerful combination of cannabinoids.
Top Methods for Growing Your Indica Seeds
There are several methods for growing cannabis Indica seeds:
Sea of Green (SOG) – This technique implies letting the plants stay in the vegetative stage for two weeks after planting and then turning on lights to make your plant flower.
Screen of Green (SCROG) – This method implies placing a special screen to make your plants grow horizontally and form a canopy. This way, the buds on your plants will all remain at the same height and receive light simultaneously.
Low-Stress Training (LST) – This method requires pinching off the tip below the node while your plant grows. By doing so, you will make the plant grow two new shoots instead of the one you pinched off.
Super Cropping – Unlike the previous one, this is a high-stress training method. It requires cropping the plant during the vegetative stage to make it grow more actively.
The SOG and SCROG methods are considered the best ones for growing high-quality Indica plants and ensuring the highest yield. If you use these methods, your plants will be smaller and will flower quickly.
Pure Indica Seeds vs. Dominant Hybrids
When shopping for Indica seeds, you need to know that there are pure seeds and dominant hybrids with a high percentage of Indica genetics.
There are two primary differences between them. First of all, pure seeds are sometimes harder to find and buy. Most Indica seeds sold in the USA are hybrids. The second difference is in growing – expert cultivators recommend dominant hybrids for beginners as they are easier to grow and much more resilient to rot, mold, and pests.
Indica Marijuana Seeds vs. Sativa Seeds: The Difference
Both Indica and Sativa are incredibly popular among growers. Let's see how these two types of seeds are different.
Visual
Indica seeds are striped and bigger in size, whereas Sativa seeds are rounder, even in terms of color, and smaller. But this applies to pure strains. Hybrids are nearly impossible to distinguish by simply looking at them.
Yield
Indica is smaller in size and, thus, typically offers lower yields. Nevertheless, different strains yield differently, so it's not a fixed statement.
Effects
Indica buds are richer in THC and typically known for relaxing highs. However, today, there are many strains with differentiating effects.
Smell and Taste
Every strain is unique. Thus, it's possible to find literally any smell and taste.
Top 3 Indica Strains
So now you are ready to order your Indica seeds online or purchase them in a store. Which strains should you pick?
Here are some of the best Indica seeds to consider:
Green Dream Autoflower – This strain has it all – a 15-20% content of THC, easy growing, and a delicious fruity-sweet flavor with a bit of spice. Among the key effects are relaxation, focus, healthy sleep promotion, and pain relief.
Northern Lights Seeds – This is a dominant hybrid strain. It's a good choice for growing both outdoors and indoors. Also, it's known for its unique pine flavor and a strong relief for stress, depression, and pain.
Pineapple Express Seeds – This famous strain is known to us for its top quality, high content of THC, and a great effect that's relaxed, soothed, and euphoric at the same time. And the taste is delicious too. Also, if you like these seeds, you can try Early Miss Autoflower which contains 20% of THC.
Frequently asked questions about Indica
Biologists classified this cannabis variety in the 18th century. Using powerful Indica genetics, Indica marijuana seeds allow cultivators to produce some of the most relaxing and satisfying strains. Compared to Sativas, Indica plants have a different appearance, characterized by shorter and bushier growth and wider leaves. Their buds are dense and produce a body high with a pronounced relaxing sensation, known as a couch-lock effect. Its genetics comes from the Himalayan region, where weed plants have grown on mountain slopes naturally and adapted to harsh growing environments. Due to a short flowering period, it is in demand by many growers, especially those who live in regions with a short summer period. Thanks to their compact size, Indica plants are easy to manage in indoor growth conditions and are considered to be economically viable.
If you are lucky to live in a U.S. state with legalized marijuana, you'll have no trouble purchasing cannabis Indica seeds. As a rule, dispensaries that offer Indica seeds for sale near your house can't boast of a wide variety of seeds since most of them focus on selling weed flowers and consumable products. Online seed banks offer a bewildering array of seeds, so you can choose a breeder and a strain you prefer. Usually, consumers opt for the best Indica seeds with premium-quality genetics from companies that have stood the test of time. You'll find feminized and autoflower Indica seeds for sale online that can be delivered straight to your doorstep. Also, you can buy seeds from international vendors and some U.S. states as souvenirs because federal laws don't allow weed transportation across borders. You can grow these seeds on your property if it is legal in your jurisdiction.
In general, Indica plants don't require an experienced hand to grow. When growing them from seeds, expect a shorter germination period than typical for Sativas, but they also require warm temperatures of 71-75°F (22-24°C). The plants develop thick woody trunks to support future buds and fat leaves. They start bloom more rapidly than Sativas, forming flowers after 7-9 weeks. Since Indicas originate from cool, mountainous areas, their plants are used to sudden temperature drops and easily adapt to new environments. The only downside is that their bushy leaves and dense buds leave less room for free air circulation and are prone to mold. To increase airflow, trim the fan leaves in the later blooming stage. You can also cultivate plants indoors but monitor humidity levels regularly.
Weed seeds have an undeniable appeal and beauty. Their shell comes in various shades of brown and has a wax coating. Some seeds have tiger stripes, and others feature a homogenous surface coloration. In fact, it is hard to distinguish between Sativa and Indica weed seeds. There are no visual differences, but everything is coded in cannabis genetics encased inside a seed that carries information about its variety, the sex of the plant, and its cannabinoid and terpene profile. You can tell the difference only by growing the seeds. In this case, you rely on a seed company, so you should buy Indica seeds from a reputable supplier. A fun fact is that weed seeds are edible and beneficial for human health, though cultivating them brings more fun. Adult Indica plants are bushy, produce pungent, musky, or earthy aromas, contain more CBD than Sativas, and are intended for nighttime use.
Strains with dominant Indica genetics tend to produce a strong body buzz and a long-lasting high. The stereotype of a lazy stoner originates from the condition that smokers experience after a serious Indica session, usually resulting in couch-lock effects. Pure Indica seeds and plants are well known as a nighttime choice, the polar opposite of Sativas with their mental and cerebral effects. Their euphoric high arrives faster than that from smoking Sativas. Powerful physical effects make Indicas a popular choice with medical growers. Users report they help with various ailments, such as migraines, chronic pain, anxiety, stress, and seizures. There is an increasing tendency to crossbreed Indicas and Sativas to create hybrid strains that feature the best traits of both varieties.