Regular Seeds
These seeds are tricky as they can grow into both male and female plants. Regular cannabis seeds tend to produce more vigorous plants. In contrast to other types of seeds, they better tolerate wrong growing conditions and stress and produce cuttings that exhibit explosive growth. Regular seeds offer an almost endless list of options for every taste and preference while also costing less. As experts in the cannabis industry, we collect only the best, high-quality, and most potent regular marijuana seeds, making a choice easier and more comfortable.
54 products found
Discover More Seed Products By Specific Category
Reasons to Grow Regular Cannabis Seeds
Despite a large selection of altered, feminized seeds, regular ones are still the "go-to" for many cultivators. They are the best pick for growers striving for an all-natural process. They are also a top choice for breeders looking to create new crosses of their own. Another reason to buy such seeds is that they are typically cheaper than feminized ones. Finally, they also offer the possibility of discovering new, unique phenotypes.
The only downside is that these seeds produce both male and female plants. If you are only interested in growing bud-giving plants, you must eliminate any males to prevent pollination. Thus, cultivating regular autoflower seeds is often a much bigger challenge.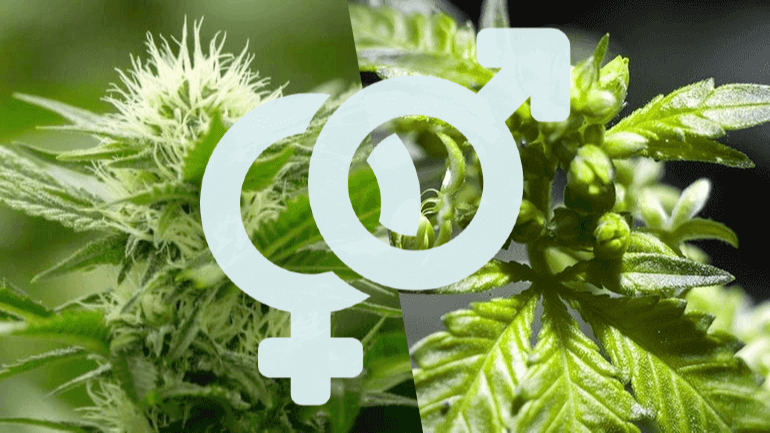 Regular vs. Feminized: What's the Difference?
Before you start looking for regular weed seeds for sale, it's important that you clearly understand the difference between their feminized counterparts.
The core difference between these two options is the sex of the plants they produce. As you already know, regular seeds can grow into both female and male plants, with an approximate ratio of 50% to 50%.
Feminized seeds, on the contrary, were altered to grow into solely female plants that produce buds with a 99% chance.
They Are Equally Good
The only difference is the sex of the plants. Otherwise, both seed types are good and have certain traits depending on their genetics.
Regular Seeds Don't Produce More Potent Cannabis
Both feminized and regular seeds can contain high levels of THC and CBD. In our broad catalog, you can find both types for sale.
The Yield Isn't More Generous With Regular Seeds
In fact, a female plant cultivated from a regular seed should bring you the same yield as the same plant from a feminized one. However, remember about the 50/50 ratio of male and female plants. Since not all seeds you plant will turn into females, your yield can be lower.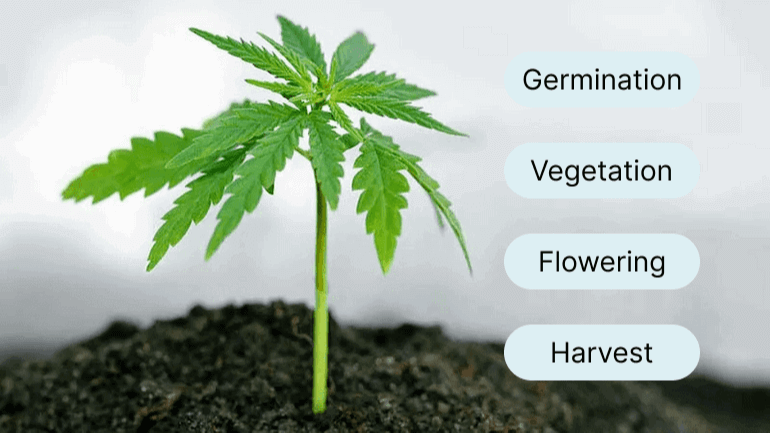 Growing Regular Seeds How-To
The process of growing is mostly the same for regular seeds as for other types. The growth phases include germination, the vegetative stage, flowering, and harvest.
The core difference is that these seeds require sexing. It takes place after the vegetative phase. This is when you have to keep an eye on your plants and quickly get rid of males before they pollinate other cultivars. You can discard this tip if your goal is not getting buds but producing more cannabis seeds.
Of course, this is only some basic info. Depending on your seeds' genetics, you might need to create certain growing conditions, control light levels, etc. The overall process can be somewhat challenging. But we have you covered! To make your growing experience as pleasant and successful as possible, we prepared a detailed Growing Guide. So if you are a beginner, be sure to check it out for more tips!
Time to Harvest
Before you order regular seeds, it's natural to wonder how much time it will take to harvest the yield. But the truth is that this question doesn't have a one-size-fits-all answer.
The harvest time depends solely on your plants' genetics and your growing technique. It can range between 9 weeks to 7 months. Thus, when choosing the best seeds for you, carefully study every strain's specs to discover the approximate time to harvest.
Choosing Between Regular, Autoflower, and Feminized Seeds
So you already know what regular seeds are. As was mentioned earlier, they should be chosen in any of the following cases:
If the naturalness of the growing process is crucial to you;
If you are a grower on a budget;
If you want to create your own crosses and discover new phenotypes.
Now, what about autoflower or feminized seeds? When should you choose them? First and foremost, let's get clear on the definitions. Feminized seeds are the ones bred to produce female-only plants, and they do so with a 99% chance. Since female plants give buds, you should pick this option if your end goal is to grow a ready-to-use product.
Autoflower seeds are the ones that don't require a special light cycle and start flowering automatically. This type is chosen for a faster time to harvest, predictability, resistance, and a much simpler growing process. It's also often the top pick for beginner growers.
If your choice falls towards the regular type, here's one more thing to know. There are actually autoflower regular seeds. Although most of them are feminized, there is still a possibility of getting regular ones. This is a perfect option if you are looking for cheaper seeds, would like to breed new autoflower plants, or just want to simplify the growing process.
Frequently asked questions about Regular
Regular autoflowering seeds are traditional autoflower seeds that weren't feminized. They are known for not being dependent on light cycles, as well as for having shorter seed-to-harvest cycles and being significantly easier to cultivate.
When getting regular cannabis seeds for sale online, it's key to understand that the odds of growing female and male plants are pretty much equal. Traditionally, it's believed that the chance is 50/50. But there might be slight deviations from this rule.
No, this stage of the growing process isn't affected by the type of seed. However, it is affected by the quality (freshness) of the seed, as well as your environment.
The price of these seeds can vary significantly depending on the chosen strain and genetics. Nevertheless, regular seeds are considered to be significantly cheaper than feminized ones. On our website, you can discover and buy regular marijuana seeds in the USA from the best seed banks, matched to any budget.