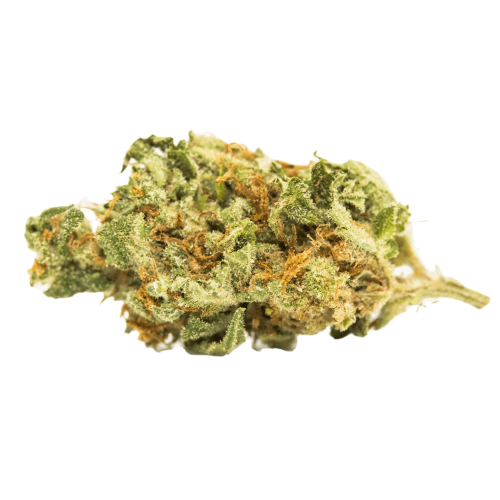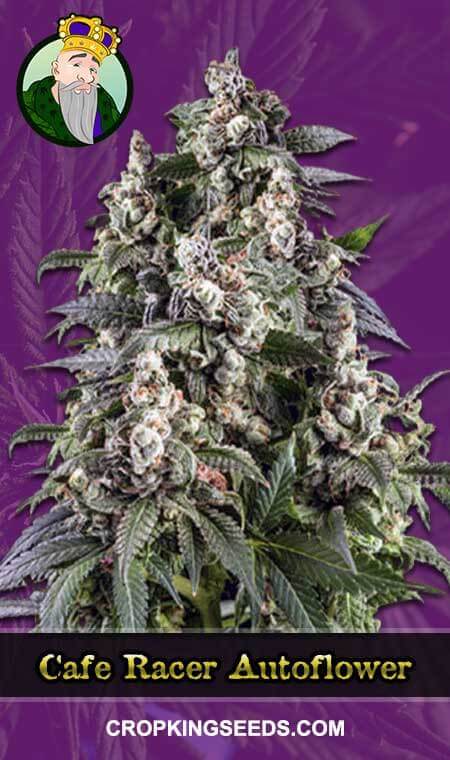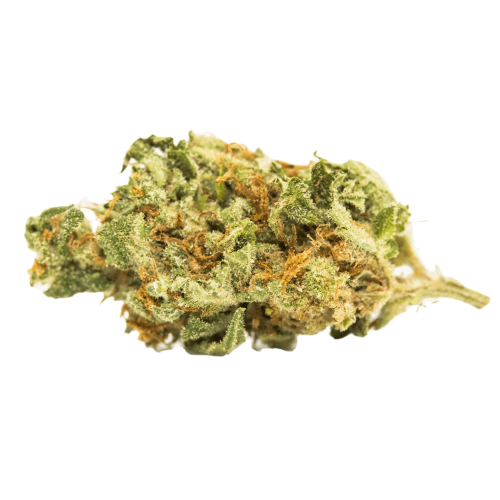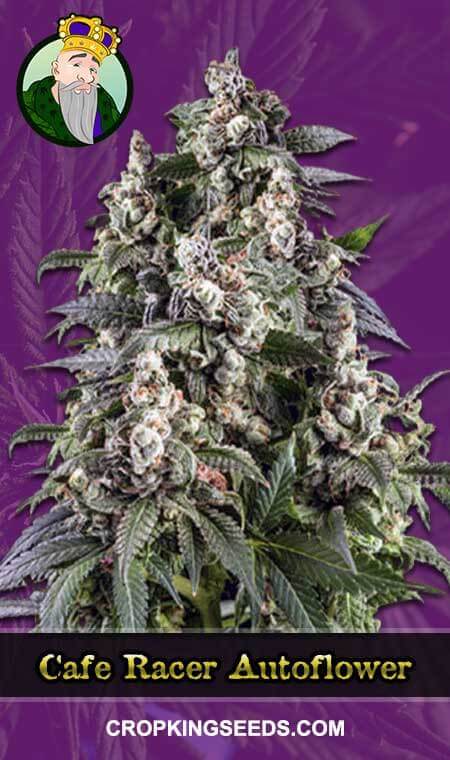 Cafe Racer Autoflower Seeds
by Crop King Seeds
On Official Website
10% OFF ALL MARIJUANA SEEDS
KING10
Crop King Seeds Shipping Terms:
Free shipping for orders over $200 Shipped with complete privacy Express shipments take 2-5 days for delivery
CBD: 0.00 - 1.00%
THC: 19 - 23%
Seed Type: Autoflower
Type: Sativa-dominant hybrid
Yields: 4oz - 6oz (113g - 170g)
Climate: Temperate, Sunny
Effects: Euphoria, Energy, Creativity
Flavors: Sweet, Citrus, Earthy, Spicy
Genetics: Critical x Diesel
Plant size: 31 - 47 inches (80 - 120 cm)
Environment: Greenhouse, Indoor, Outdoor
Harvest period: All Year
Flowering period: 9 - 10 weeks
Growing difficulty: Easy
Cafe Racer Seeds Description
Cafe Racer is a sativa-dominant hybrid. The seeds resulted from crossing GSC Platinum Cut and Purple Bud strains, making them a perfect option for any Sativa lover. Cafe Racer autoflower has a genetic makeup consisting of 70% Sativa and 30% Indica, which also aids a high THC level of about 25% in it. Thanks to its autoflower genetics, Cafe Racer grows fast and delivers high yields both indoors and out. It can be successfully grown by both new and experienced cultivators.
Best Conditions for Cultivating These Autoflower Seeds
Since these seeds are autoflowering, growers do not need to worry about the lighting schedule. It is best for cultivators to employ a support system that prevents the branches from breaking since the plant can grow tall. Cafe Racer autoflower seeds produce larger yields than typical, so growers can expect up to 13 ounces of buds per m2 indoors and higher yields outdoors.
The Cafe Racer seed requires 10-11 weeks to be ready for harvest. You can maximize the process by routine pruning and topping, as well as using a ScrOG method. It has been shown to boost yields and guarantee that plants grow in a controlled way.
About Crop King Seeds
Crop King Seeds was established in 2005 in Canada and started as a small firm improvising with cannabis seeds. Soon, it turned into a full-fledged company with 300 outlets.. Then, there was a transition into an online store.