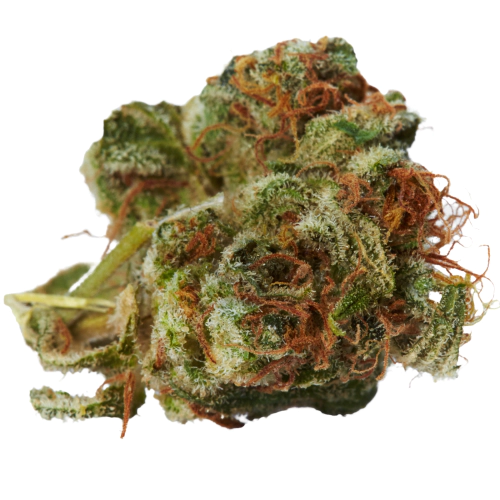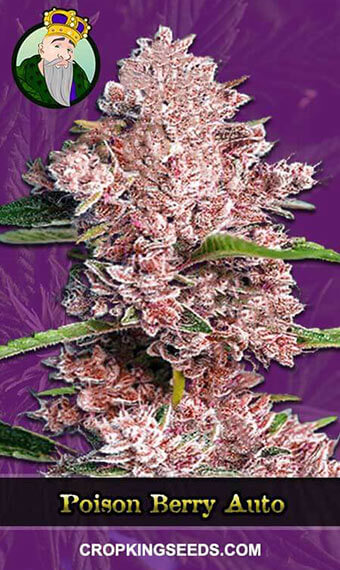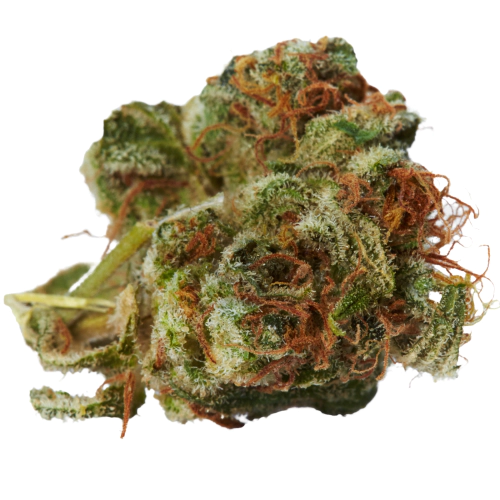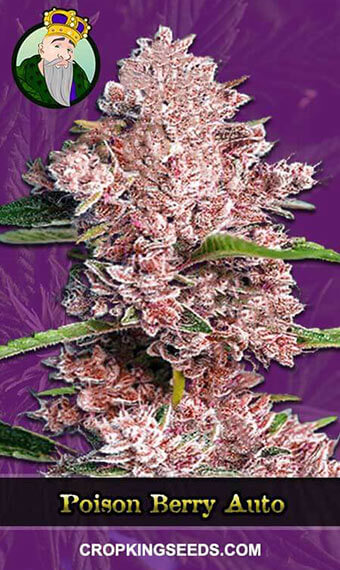 Poison Berry Autoflower Seeds
by Crop King Seeds
On Official Website
10% OFF ALL MARIJUANA SEEDS
KING10
Crop King Seeds Shipping Terms:
Free shipping for orders over $200 Shipped with complete privacy Express shipments take 2-5 days for delivery
CBD: 0.10 - 1.00%
THC: 16 - 20%
Seed Type: Autoflower
Type: Indica-dominant hybrid
Yields: 4oz - 6oz (113g - 170g)
Climate: Temperate, Sunny
Effects: Relaxation, Euphoria, Creativity
Flavors: Sweet, Berry, Earthy, Pungent
Genetics: Blueberry x Ruderalis
Plant size: 24 - 47 inches (60 - 120 cm)
Environment: Indoor, Outdoor
Harvest period: All Year
Flowering period: 8 - 9 weeks
Growing difficulty: Easy
Durban Poison Main Info
This is a weed cultivar produced by combining the strong genetics of Blueberry, Durban Poison, and ruderalis genes. Poison Berry seeds thus possess both Indica and Sativa genetics to produce a balanced effect on users. By growing the Poison Berry seed, users get flavorful cannabis buds with THC ranging from 18% to 28% and a CBD concentration of up to 7%. Due to its high CBD level, this marijuana is popular among patients with anxiety, stress, and depression. This weed lifts one's mood and relieves sore muscles, so it's reported to help with spasms. Besides, smoking these flowers is an indulgent experience due to their delicate flavor of sweet berries with spicy and woody undertones.
Poison Berry Autoflower: How to Grow
It's easy to grow Poison Berry autoflower seeds in a tropical, warm climate with plenty of sunlight. This cultivar's flowering period is around 8-9 weeks, which means that growers get harvests from these fast-growing seeds pretty quickly. The strain's plants grow to a medium height and yield 16-25oz of flowers per plant outdoors. Indoor harvests range from 1.2 to 1.67oz per square meter of your plantation.
The growing difficulty with this cannabis cultivar is moderate. It doesn't need a light-and-dark schedule, as it's an autoflower variety. Yet, it requires proper plant topping and management to yield bountiful harvests. The optimal time for yield collection is in October.
About Crop King Seeds
Crop King Seeds was established in 2005 in Canada and started as a small firm improvising with cannabis seeds. Soon, it turned into a full-fledged company with 300 outlets.. Then, there was a transition into an online store.