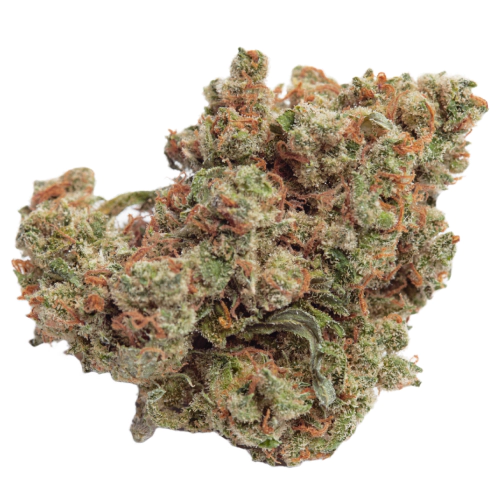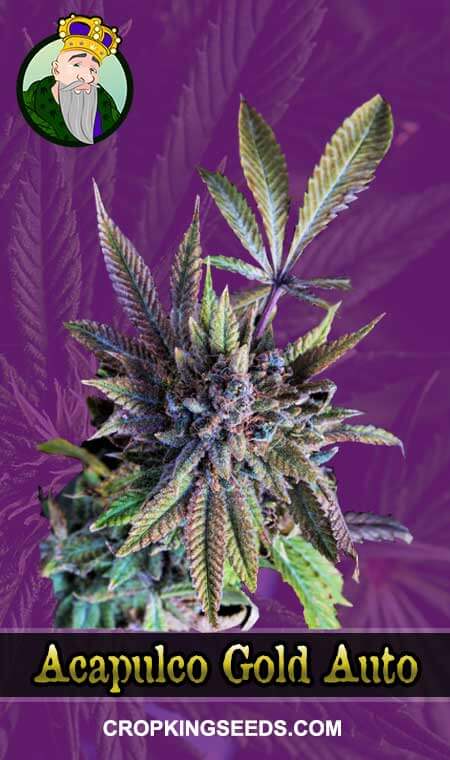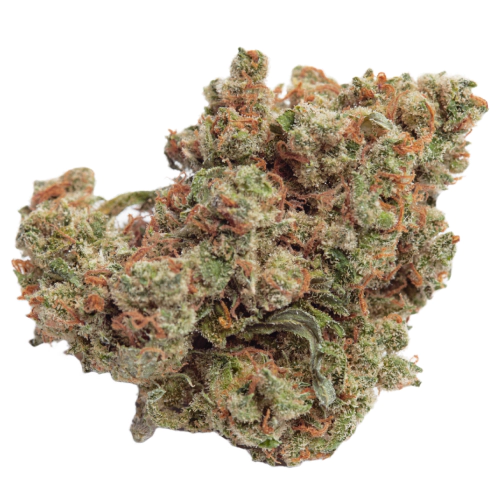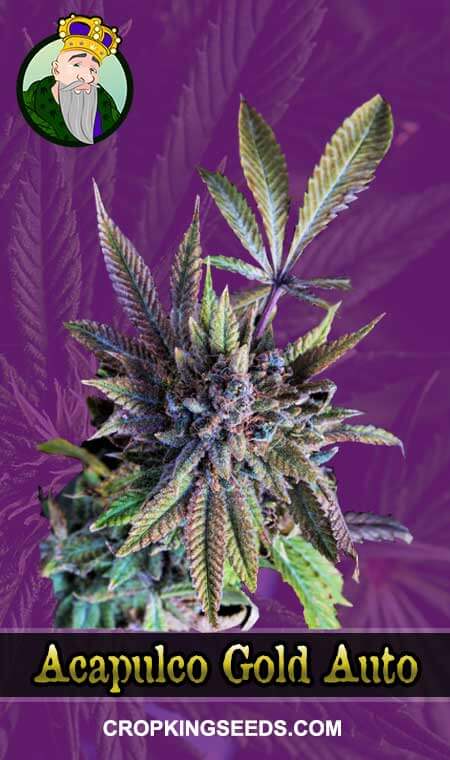 Acapulco Gold Autoflower Seeds
by Crop King Seeds
On Official Website
10% OFF ALL MARIJUANA SEEDS
KING10
Crop King Seeds Shipping Terms:
Free shipping for orders over $200 Shipped with complete privacy Express shipments take 2-5 days for delivery
CBD: 0.10 - 0.50%
THC: 18 - 24%
Seed Type: Autoflower
Type: Sativa
Yields: 4oz - 6oz (113g - 170g)
Climate: Temperate, Sunny, Cool
Effects: Happy, Euphoric, Uplifted
Flavors: Earthy, Sweet, Citrus
Genetics: Acapulco Gold x Ruderalis
Plant size: 39 - 79 inches (100 - 200 cm)
Environment: Indoor, Outdoor
Harvest period: October
Flowering period: 7 - 8 weeks
Growing difficulty: Medium
Information About Acapulco Gold Seeds Origin
Acapulco Gold is an old-school favorite strain that has been popular since the 60s. It has a Mexican landrace, holding the name of a famous Mexican resort city. The plant's buds resemble chunks of unprocessed gold. Once this sativa-dominant hybrid became famous in the region, it moved northwards. In the United States, it earned a place on the High Times 2014 Greatest Strains of All Times list. Due to their autoflower nature, Acapulco Gold seeds are a regular member of a best-selling category because they don't depend on changing light hours to start flowering.
Aroma Profile and Effects
As the cannabis buds ripen, they emit a delicious aroma mixing citrus and earthy notes with coffee and caramel hints. From Acapulco Gold autoflower seeds, cultivators get weed as potent as its photoperiod counterpart containing 15% THC and less than 1% CBD. Due to its Sativa genetics, the strain delivers an uplifting and invigorating high and is suitable for daytime consumption. It boosts energy and motivation, improves mood, and reduces stress. In addition to a happy and euphoric state of mind, people experience mellow sensations throughout their bodies that soothe their muscles, diminish discomfort, and ease painful symptoms.
Acapulco Gold Autoflower Grow Specifics
To show its true characteristics, this marijuana doesn't require an experienced hand to cultivate but needs the growing conditions typical for its native region. The Acapulco Gold seed thrives in a warm, sunny, and tropical climate. The plants can be grown in the open air, provided the outdoor environment guarantees a 70°-80°F temperature range and 50-60% humidity. Growers can slightly raise the temperature and drop moisture levels during the flowering stage. If the weather is inconsistent, consider cultivation indoors or in a greenhouse. The weed bushes can be medium to tall, reaching up to 5ft without training. They benefit from the canopy topping and pruning. By exhibiting genetic stability, this cultivar is resistant to diseases and pests. However, it needs less fertilizer and is susceptible to nutrient burns. The period from seed to harvest takes 10-11 weeks. The blooming phase lasts longer but is more productive. Indoor marijuana will reward growers with 14-17 ounces of dried buds per 1 m2. Outdoor harvest amounts to 17-19 ounces per plant.
About Crop King Seeds
Crop King Seeds was established in 2005 in Canada and started as a small firm improvising with cannabis seeds. Soon, it turned into a full-fledged company with 300 outlets.. Then, there was a transition into an online store.