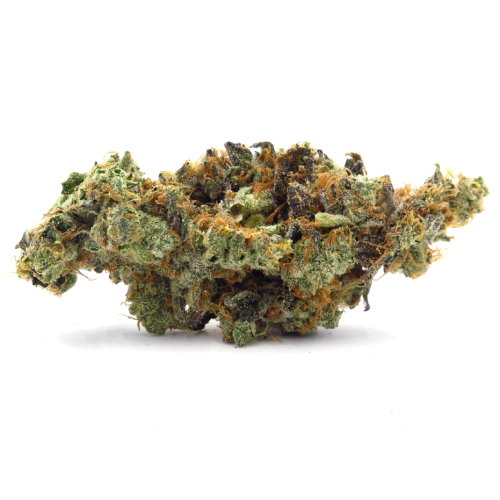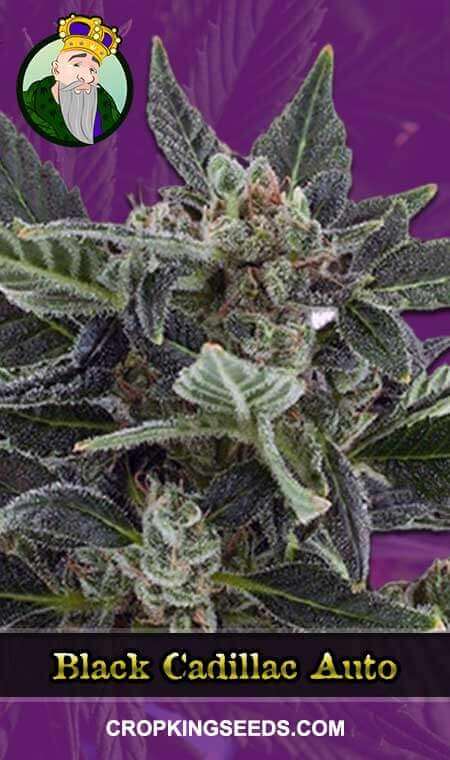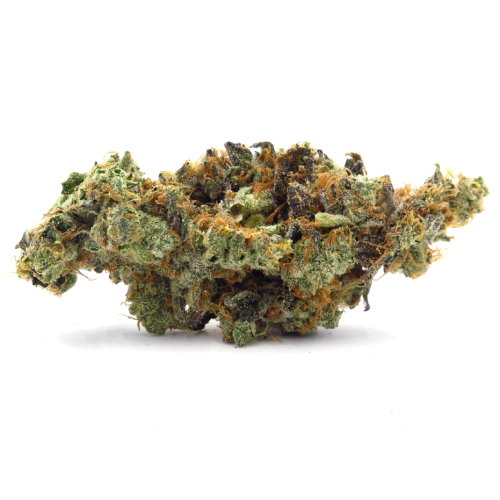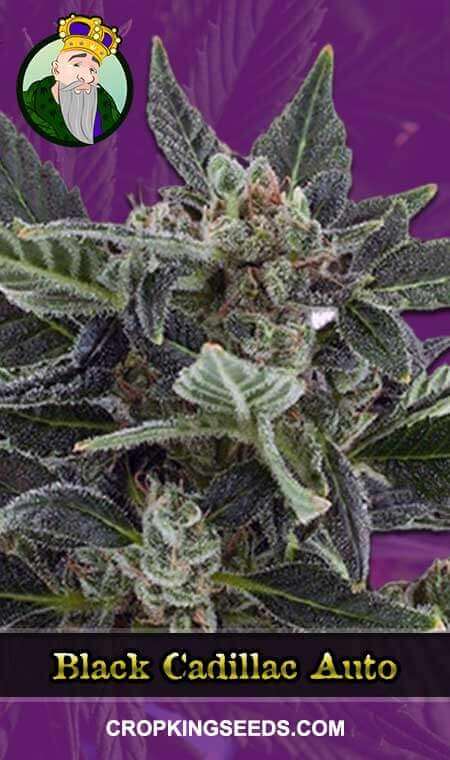 Black Cadillac Autoflower Seeds
by Crop King Seeds
On Official Website
10% OFF ALL MARIJUANA SEEDS
KING10
Crop King Seeds Shipping Terms:
Free shipping for orders over $200 Shipped with complete privacy Express shipments take 2-5 days for delivery
CBD: 0.10 - 1.00%
THC: 19 - 22%
Seed Type: Autoflower
Type: Indica-dominant hybrid
Yields: 3oz - 7oz (85g - 198g)
Climate: Temperate, Sunny
Effects: Calming, Pain Relief, Relaxation
Flavors: Diesel, Sweet, Earthy, Berry
Genetics: Black Domina x Ruderalis
Plant size: 24 - 39 inches (60 - 100 cm)
Environment: Indoor, Outdoor
Harvest period: All Year
Flowering period: 9 - 10 weeks
Growing difficulty: Medium
Genetics and Growing Black Cadillac Seeds
Black Cadillac is a sativa-dominant hybrid. It was bred by Jack Herer and Black Domina. The seeds of this cannabis are suitable for growers of all experience levels. Thanks to its dependability and adaptability, Black Cadillac autoflower ticks all the appropriate boxes and pleases every cultivator who wants to enjoy its fast flowering and ease of growth.
The simplicity and practicality of growing the Black Cadillac seeds packed with ruderalis will become a perfect option for any conditions you put them in. The buds of this strain also have high THC levels and rich terpene composition, making the seeds perfect for medical patients and recreational users alike.
Cultivation Facts About These Autoflower Seeds
Black Cadillac flowers quickly and deliver up to 16 ounces per m2 in about ten weeks indoors. Experienced cultivators prefer SOG technique since it helps to enhance bud development. Although Black Cadillac autoflower seeds flower best in a highly controlled environment, they also thrive well in almost all conditions.
When grown outdoors, each cannabis plant can deliver between 1.4-8.8 ounces per plant. The Black Cadillac seed loves sunlight and organic soil, so make sure they have enough light and nutrients to get maximum from this weed plant.
About Crop King Seeds
Crop King Seeds was established in 2005 in Canada and started as a small firm improvising with cannabis seeds. Soon, it turned into a full-fledged company with 300 outlets.. Then, there was a transition into an online store.